Negotiating Over Breakfast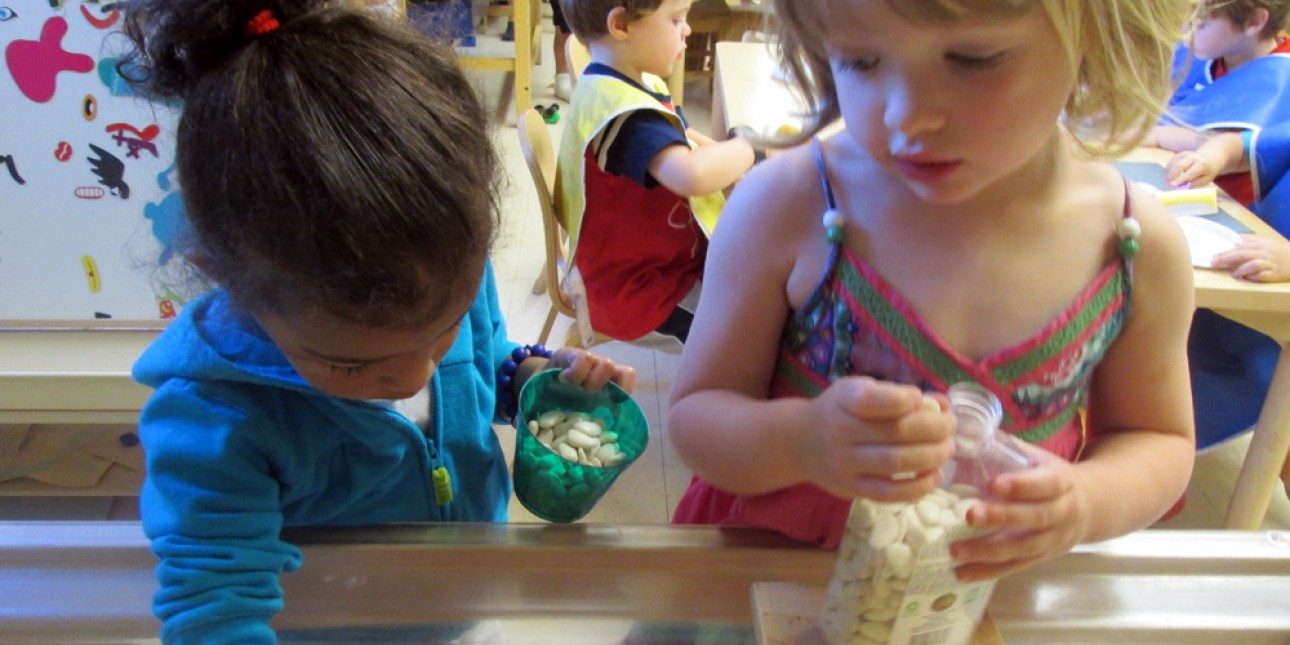 Through play children lead their own learning, like four-year-olds Sara and Angel did while making breakfast in the dramatic play area of their preschool classroom.
Sarah and Angel were concentrating on making breakfast together. Sara wanted to make blueberry pancakes, while Angel felt like making bacon and eggs. Not far from the dramatic play area, a teacher glanced over as she sensed there might be conflict brewing. While at the ready to offer guidance, she knew that the two girls had worked it out on their own when she heard Sara say, "We can make both things."
From here, Angel got a piece of paper and began drawing pictures and writing words for the "menu." Small pieces of wood became the various foods that they were making. A younger child joined in the play and counted the eggs, "one, two, three."
The cooks then invited other children to come to eat breakfast, which would cost each one "thirteen dollars." That must have seemed reasonable as several more children quickly joined in.
This is what we call the power of play at PIC.
This short moment of play, sparked the imagination of these young learners. It also gave this group of children a chance to practice the skills of cooperation, negotiation, literacy, and numeracy. And as research has shown, when children are having fun, they are more likely to engage in learning.