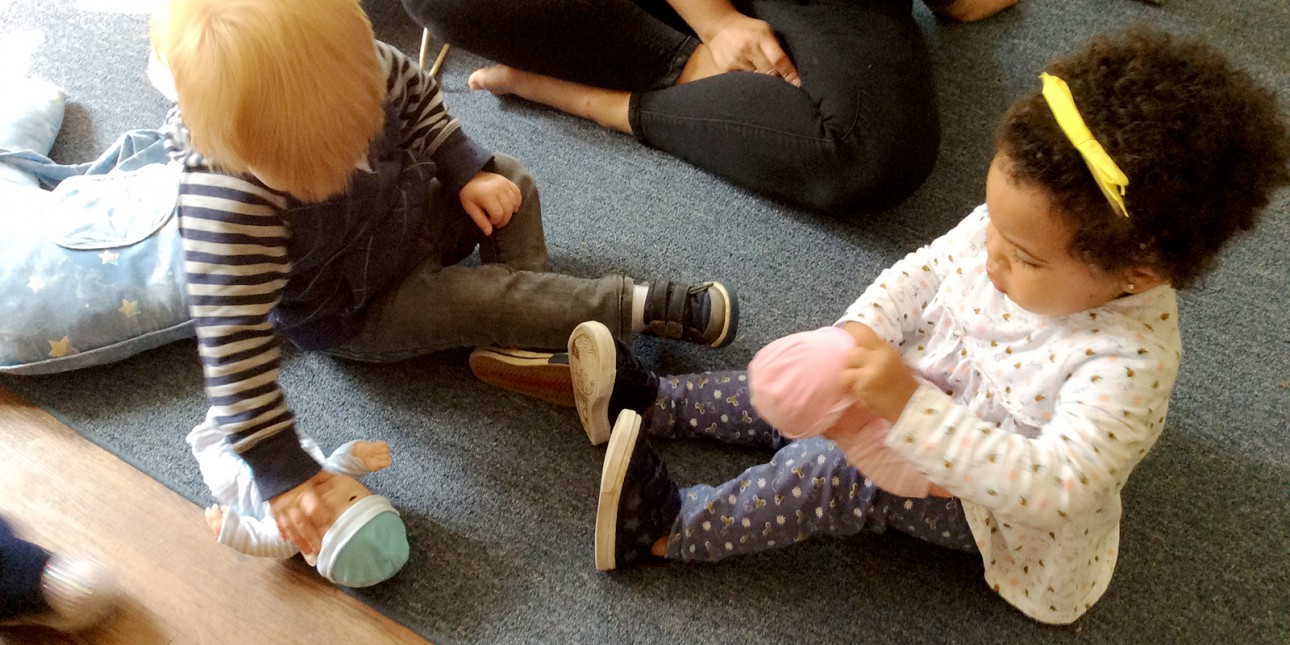 PLAYGROUPS CONTINUE TO BE SUSPENDED. Check back for more information.
We welcome young children and their caregivers in the community to weekly drop-in playgroups.
PIC Playgroups are a time where children under the age of 5 and their caregivers can get together informally with others in the neighborhood and enjoy a morning of activities and socialization.
Program Hours
We gather on Mondays and Fridays at PIC from September to June. From 9:30 to 11:30 am, we sing, play games, have snacks, and make friends. This informal, relaxed group setting is facilitated by parent volunteers and supported by PIC's Enrollment Coordinator.
Please drop by; no registration required.
Location
Please enter through the pedestrian gate at the SW corner 42nd and Locust Streets. Playgroup is held in the Spruce Building's Small Gym.
Cost
Playgroups are $7 per visit or a book of 5 visits for $25. Your first visit is free!
For more information, email our Enrollment Coordinator at mjimenez@parentinfantcenter.org.