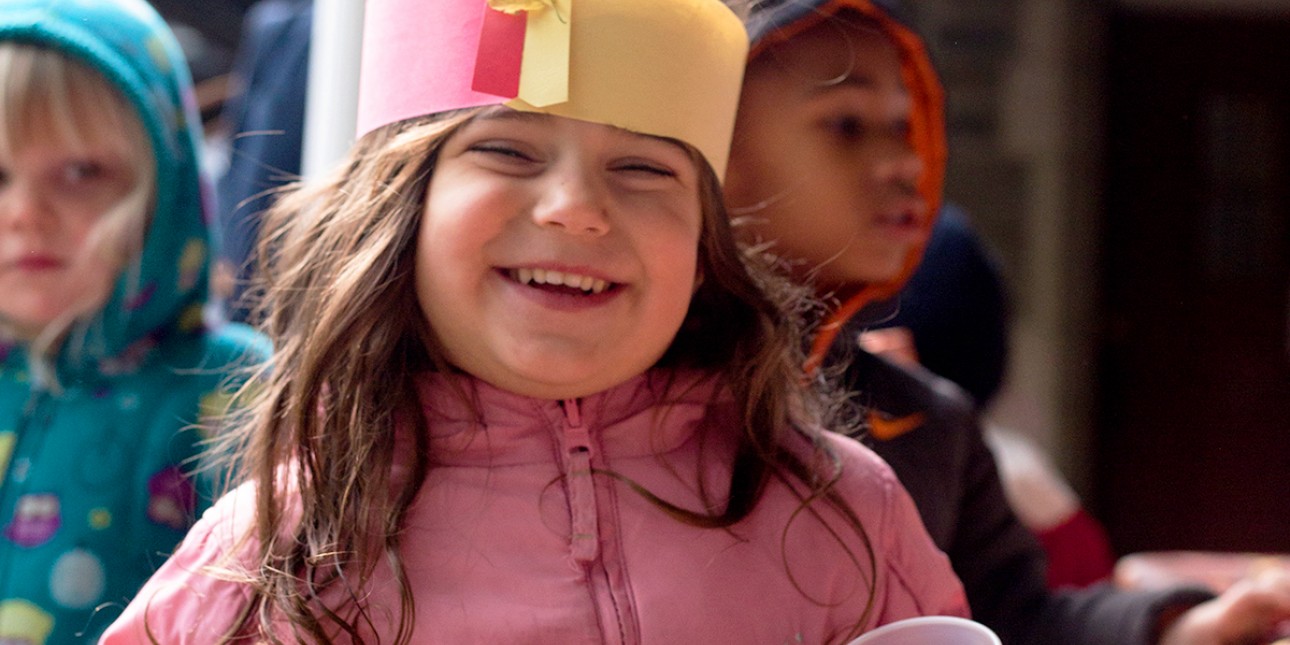 Children's Book Festival
PIC's annual Children's Book Festival is held in January. This weekend event features a wonderful story time, snacks, art activities, free books for kids to take home, and more. The Book Fest is a free, community-wide event that celebrates diversity and fosters a love of reading.
Day of Play
In the spring, the community comes out for a day of music, nature play, art, and more on PIC's Nature Playground.
Grandfriends' Days
Grandparents or other special friends are invited by the children to attend a special day at PIC. The children share what life is like in their classrooms, while they learn what it was like when "Mimi" was in school, or games "Saba" played when he was young.
Kindergarten Play Date
Each August, PIC's Kindergarten Play Date brings families of rising kindergartners together to meet each other, PIC After School staff, and families whose children have just completed kindergarten. Everyone brings a snack to share and children participate in art activities. This is a free event and open to families in the community.
Storytime in Clark Park
Children and grown-ups gather on Thursday evenings over the summer for read-aloud stories for children ages 7 and under. Held at Clark Park, many folks bring blankets and picnics, and we always share a happy ending with cookies! This weekly event is free and open to the public as part of PIC's outreach programs promoting literacy and pre-literacy as a family activity.