Annual Letter from the Executive Director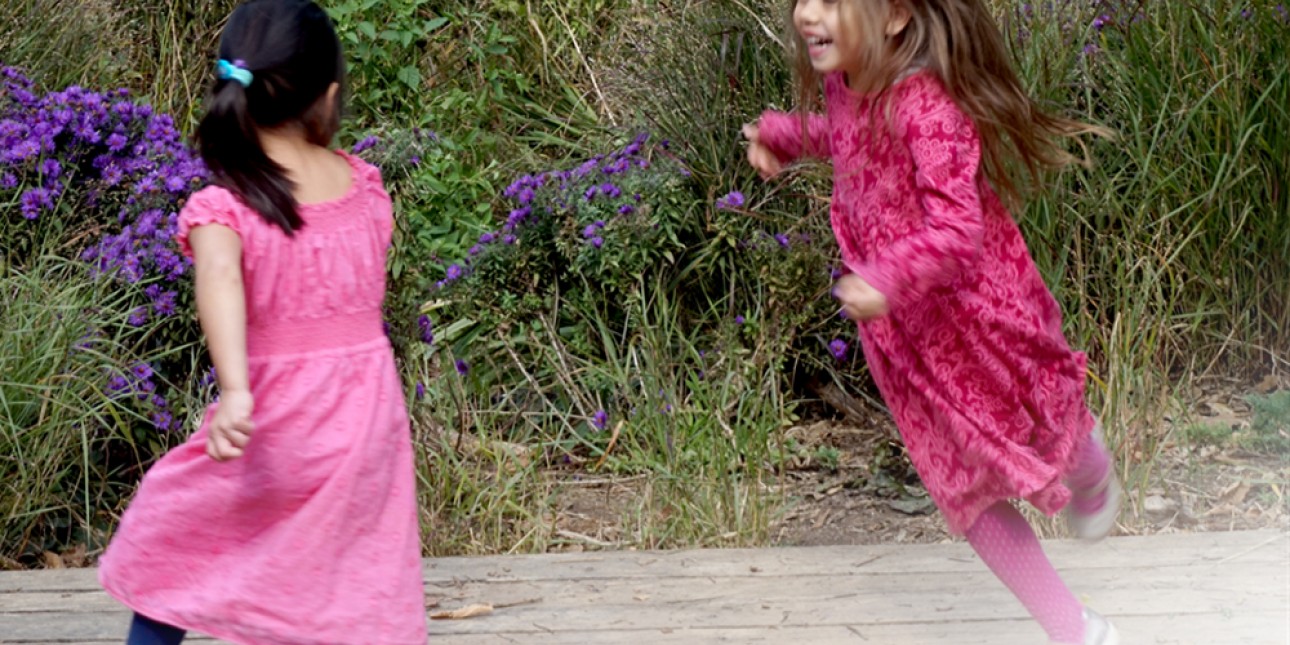 December 2015
PIC is a special place that encourages children in their growth and development. 
How do we do it? We believe in the power of play.
With over 30 years of experience working with young children, I am still inspired each time I see what can happen when children play. Recently, on the 
playground, I saw two four-year olds laughing and running hand-in-hand. 
Their teacher told me that Candice and Jing did not speak the same language. And, that they were both struggling to form connections with their classmates.
After a long summer break, Candice found that new children had joined the class and some of her older friends had moved on to Kindergarten. She spent a lot of time close to her teachers.
Jing who animatedly interacted with friends who like herself spoke Mandarin at home, was much quieter in English. Her vocabulary was limited and she shied away from playing with other children. 
Recently, Candice and Jing had begun to play together more frequently. They had created their own version of peek-a-boo and often prepared food together in the dramatic play area.
With play as their universal language, Candice and Jing became best friends, holding hands as they ran across the playground.
PIC teachers give children the time, space, and materials to use their imaginations, to create scenarios, to work and negotiate with their peers, to learn from one another, to use skills in language, literacy and numeracy, and to experience joyful play. 
With your help
, PIC will continue to provide the highest quality programming, introduce innovative practices, and retain well-trained and experienced teachers.
As you gather with your own family this holiday season, best wishes for a happy, healthy and peaceful new year!
With gratitude,

Debbie Green
Executive Director