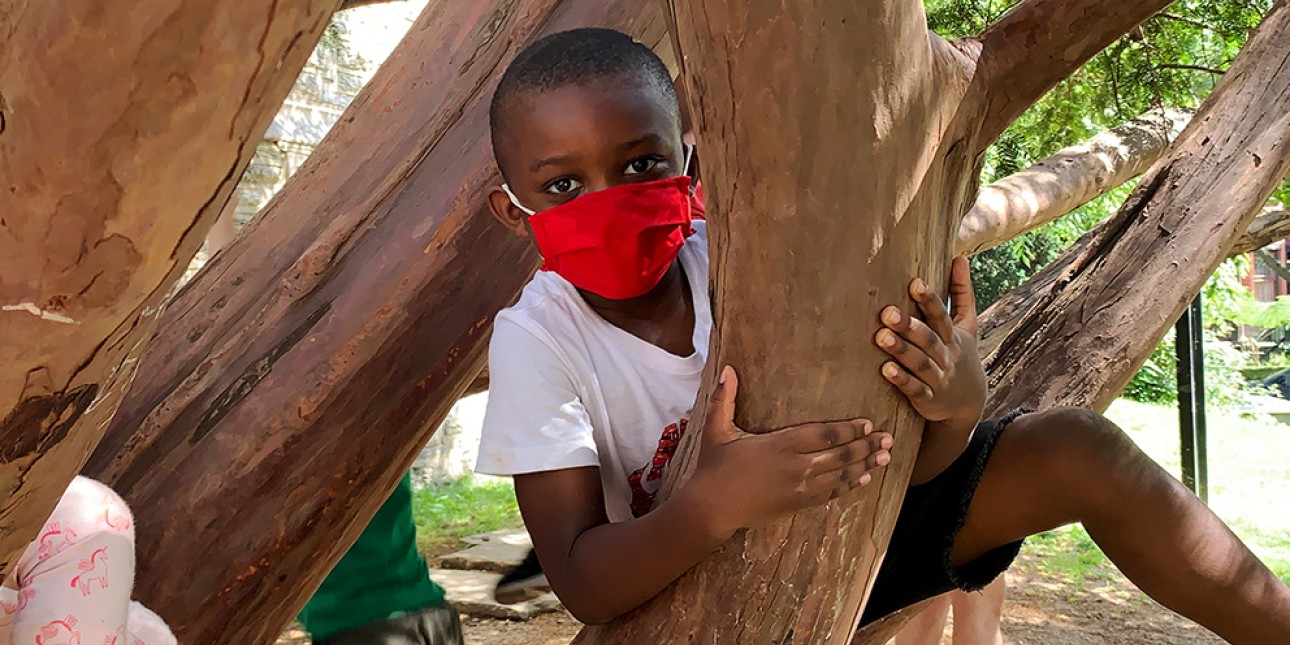 Join us for an enriching summer of art, sports, dance, reading, outdoor fun and much more. PIC's urban campus provides easy access to all that the Greater Philadelphia area has to offer during the summer. 
Ages
Summer Camp 2022 provides child care for children entering Kindergarten, first, second, third, and fourth grades.
Date & Hours
2022 Summer Camp runs from June 21 to August 19. Scroll down for more details on each session. The hours will be 8:00 am to 6:00 pm. We ask that campers arrive and sign-in before 10 am.
Tuition 2022
PIC Summer Camp tuition covers a full day of activities, lunch, snack, and one camp t-shirt.
Camp is divided into 9 weekly sessions.
A one-week session is $410.
Weeks 1 and 3 are short weeks due to holiday closures. They are pro-rated at $330.
Minimum enrollment of two sessions (not necessarily consecutive).
The cost for full summer (9 week) enrollment is $3,530. Receive a $355 discount if payment for a full summer of camp is received by April 15.
Full payment for all sessions enrolled is due by June 1.
You may pay in full or make monthly payments with final payment made on June 1. See application for more details.
We welcome children enrolled in the Child Care Works (CCW) program. To speak to someone about how CCW can help you and your family, call 888-461-KIDS (5437) or visit the Child Care Works website.
PIC fundraising efforts support a modest Tuition Fund to help families better afford tuition.
Enrollment Process
To enroll in Summer Camp, please complete the online Summer Camp 2022 application and submit it with a one-time, non-refundable fee of $35.
Application Fee: Please pay your application fee online on our enrollment page! You can also send or drop a check at the in our Enrollment Mail Box located outside the Sweet Building on PIC's campus or mailed to PIC at:
4205 Spruce Street
Philadelphia, PA  19104
If you need a paper application please email Director of School Age Programs Anjali Gallup-Diaz at agallupdiaz@parentinfantcenter.org. Applications may be dropped in our Enrollment Mail Box located outside the Sweet Building on PIC's campus or e-mailed Anjali or mailed to PIC at the address above
Make checks payable to: Parent Infant Center
After Submitting an Application
Upon receipt of your application, application fee and tuition payment, you will receive a camp packet of forms that must be completed and returned before your child comes to camp.
Cancellation
If you cancel your registration:
before April 29, 2022, all tuition payments will be returned
before May 20, 2022 you will receive a 50% refund.
There are no refunds after May 20, 2022 and application fees are non-refundable.
Contact
Contact Director of School Age Programs Director Anjali Gallup-Diaz via email at agallupdiaz@parentinfantcenter.org for more information.
Weekly Sessions
Camp is divided into 9 weekly sessions, each with a focus on different theme-related activities. We will be following all of the COVID-related guidance set forth by the CDC and the City of Philadelphia.
2022 Sessions - June 21 - August 19
Session 1: Welcome howdy-do
June 21 - June 24
Explore the outdoors on our Nature Playground and in the neighborhood, while we learn to care for our planet.
Session 2: Fun & Games
June 27 - July 1
Sharpen your concentration, role-play, and problem solve, while honing your game skills.
Session 3: Awesome Arts
July 5 - July 8
Artful expression through a variety of hands-on activities to foster individual and collaborative creativity.
Session 4: Natural Thrills
July 11 - July 15
Enjoy lots of hands-on opportunities to get in touch with, and care for, our environment.
Session 5: Splish, Splash & Dash
July 19 - July 23
A wet week filled with water fun, a dash of games, and plenty of time in local parks and streams.
Session 6: Fantastic Tales
July 25 - July 29
Stretch your imagination, spin stories, andshare in new worlds of drawing, writing and reading.
Session 7: Science is a Blast
August 1 - August 5
A full week of science and math activities filled with curiosity, discovery, and lots of hands-on learning.
Session 8: Song & Dance
August 8 – August 12
Let your talents shine in art, dance, drama and music, and perform to acclaim at the annual Summer Gala!
Session 9: Life is a Picnic
August 15 - August 19
Make merry with friends and celebrate our summertime togetherness.
Enrollment Contacts
Anjali Gallup-Diaz
Director of School Age Programs
agallupdiaz@parentinfantcenter.org
215-243-5038