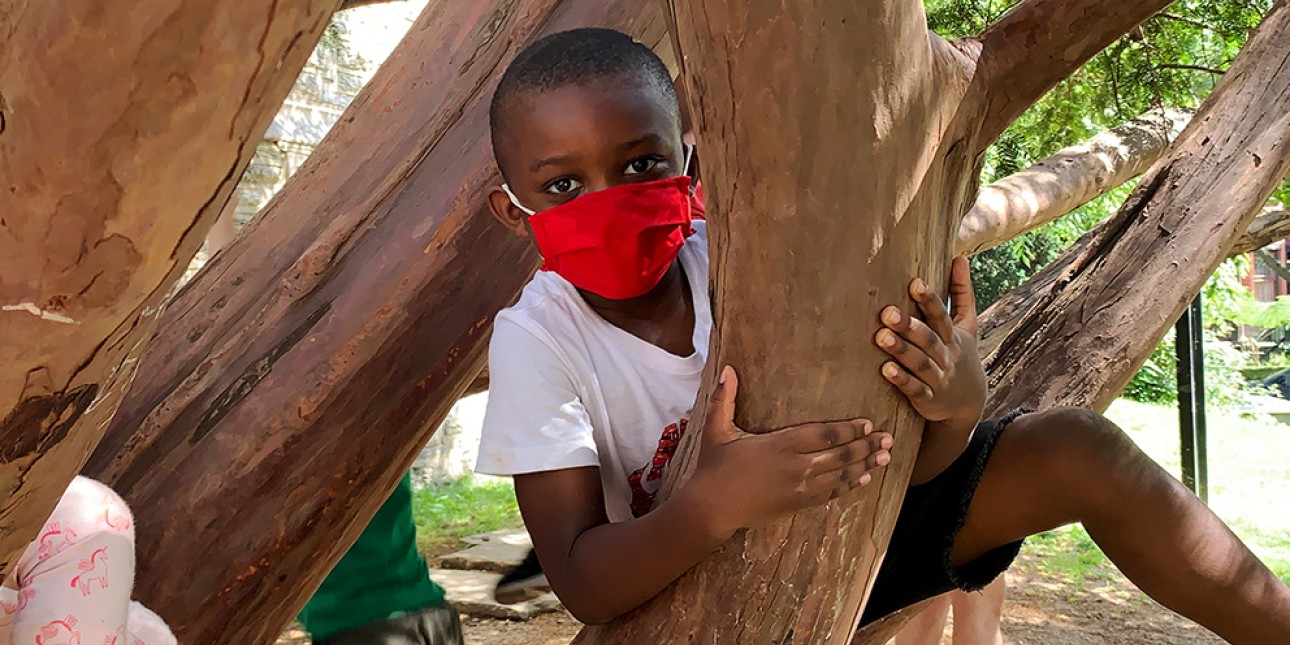 SUMMER CAMP APPLICATION HERE - If you need a paper application, please contact the enrollment office. Contact information is listed below.
Join us for an enriching summer of art, sports, dance, reading, outdoor fun and much more. PIC's urban campus provides easy access to all that the Greater Philadelphia area has to offer during the summer. 
Ages
Summer Camp 2023 provides child care for children entering Kindergarten, first, second, third, and fourth grades.
Date & Hours
2023 Summer Camp runs from Tuesday, June 20 to Friday, August 25. The hours will be 8:00 am to 6:00 pm. We ask that campers arrive and sign-in before 10 am.
Tuition 2023
PIC Summer Camp tuition covers a full day of activities, lunch, snack, and one camp t-shirt.
Camp is divided into 10 weekly sessions.
A one-week session is $440.
Weeks 1 and 3 are short weeks due to holiday closures. The week of 6/19 is pro-rated at $350. The week of July 3 is pro-rated at $265 (two days closed).
Minimum enrollment of two sessions (not necessarily consecutive).
Priority enrollment is given to those who enroll for the full ten weeks of camp.
The cost for full summer (10 week) enrollment is $4,135. Receive a $415 discount if payment for a full summer of camp is received by April 14. (The reduced full camp fee for early payment is $3,720.)
Full payment for all sessions enrolled is due by June 2.
You may pay in full or make monthly payments with final payment made on June 2.
We welcome children enrolled in the Child Care Works (CCW) program. To speak to someone about how CCW can help you and your family, call 888-461-KIDS (5437) or visit the Child Care Works website.
PIC fundraising efforts support a modest Tuition Fund to help families better afford tuition.
Enrollment Process
Summer Camp applications will be available online and in paper January 13, 2023. Preference is given to current PIC families, as well as previously enrolled Camp families through March 10, 2023. After March 10, 2023 Camp enrollment is open to external families.
Application Fee: There will be a $50 one time, non-refundable application fee.
After Submitting an Application
Within one week of receipt of application and application fee of $50, you will receive a confirmation email.
The week of March 20, 2023, emails will be sent out confirming camp enrollment and schedules.
Cancellation
If you cancel your registration:
before April 28, 2023, all tuition payments will be returned
between April 29 and May 19, 2023 you will receive a 50% refund.
There are no refunds after May 19, 2023.
Enrollment Contacts
Morgan Jimenez
Enrollment Coordinator
mjimenez@parentinfantcenter.org
215-222-2480