Each October, we celebrate creativity and community at ArtStart, PIC's biggest fundraising event. It is a night out where parents, staff, alumni, and friends enjoy a wonderful exhibition of children's art, food and cocktails, silent auction bidding, and more to help raise funds for tuition assistance, programs, and major initiatives.
Like all things in 2020, ArtStart was different...
PIC's first ever virtual event, ArtStart 2020, received rave reviews, and exceeded all fundraising goals.
In case you missed the program, you can still watch it here! You will also read about our fundraising success, raising over $55,000 for our Teacher Support and Tuition Assistance Funds.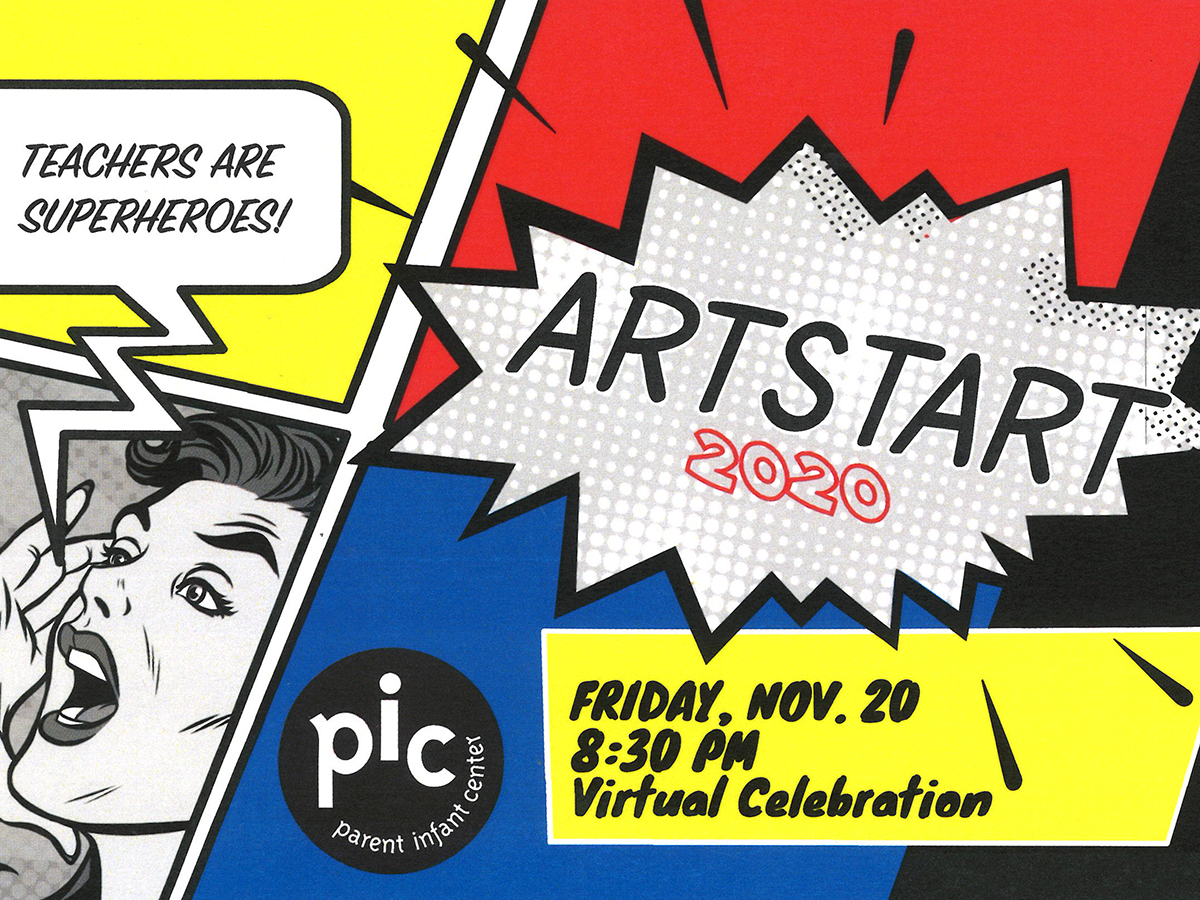 Join us (virtually this year) on November 20 at 8:30 pm as we celebrate our teachers as today's SUPERHEROS who go above and beyond to care for children during this extraordinary time.
Buy tickets now!
Become a Ticket Sponsor (SOLD OUT!)
DOUBLE your donation with our Matching Gift Challenge
Here's what you will see...
PIC's young artists and the "process" of art-making, in addition to their masterpieces. 
Highlights of our talented teachers
Exciting entertainment
Go inside PIC with Executive Director Deb Green
and more...
Enjoy dinner and cocktails when you become a Ticket Sponsor. For your added support you will receive a gift card to a Starr Restaurant (STARR gift cards SOLD OUT) and bottles of wine from Moore Brothers. (must order before Nov. 13 to receive wine)
Why we need your support
As always, the proceeds from ticket sales, sponsorships, and ads will go towards PIC's Tuition Assistance Fund. You will help children from all socio-economic backgrounds gain a high quality start in life at PIC.
This year, we have received a matching gift challenge to match all ArtStart donations (ticket sales not included), up to $10,000 for the Superhero Teachers Fund. This fund has been created to support teachers who may need additional financial assistance during this uncertain time.
Contact Development Manager Karen Stachelek at kstachelek@parentinfantcenter.org to learn more and get involved.