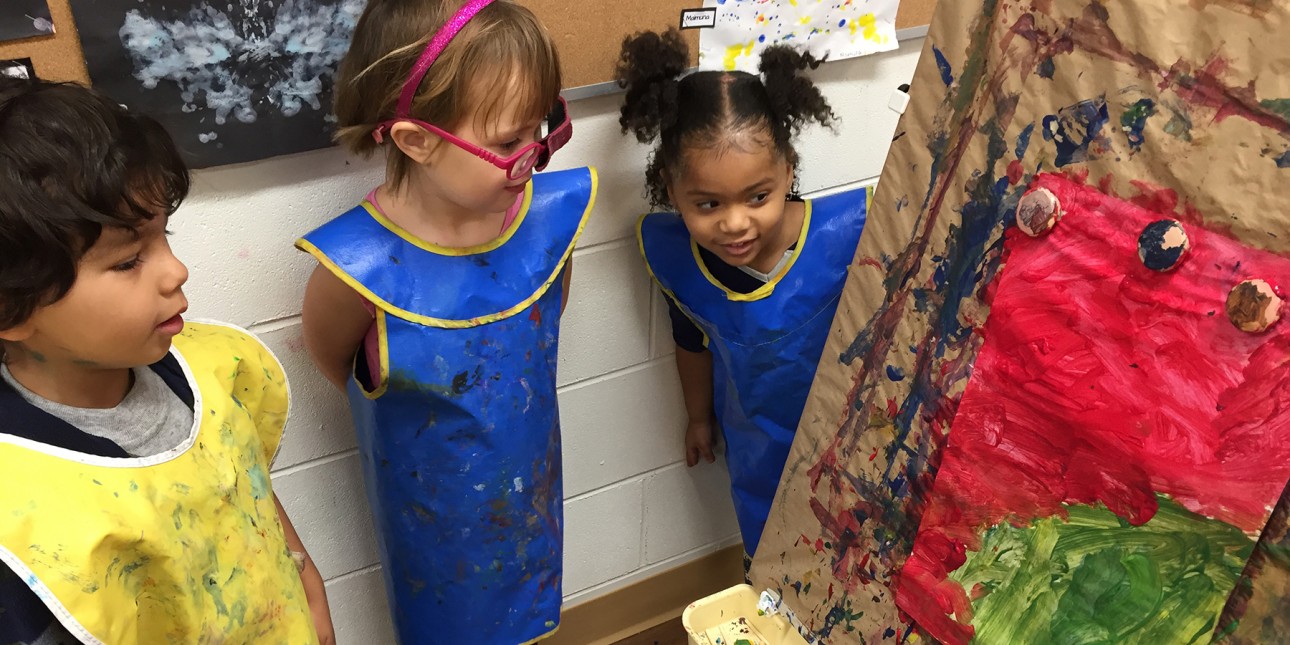 A community of families with different backgrounds, experiences, and income levels helps create a high-quality learning experience for all children.
Tuition assistance is aimed at helping to create and maintain a diverse community of families at PIC. Today's Tuition Assistance program:
awards grants to families whose income is less than 300% of the federal poverty level.
closes the funding gap that exists between government subsidy and the true cost of high quality care for early learning and school-age children.
offsets the cost of tuition for children of PIC teachers and staff
PIC Tuition Fund
PIC began awarding tuition assistance in 1986 in order to help enrolled families who do not qualify for child care subsidies due to household income, but who cannot afford full tuition at PIC.
Each year, PIC awards close to $40,000 in financial support through our Tuition Fund to families with children enrolled in our early learning, after school and summer camp programs.
Any family enrolling at the Parent Infant Center is welcome to apply for financial assistance through our Tuition Fund. Few awards are for more than $1,500 and priority is given to families whose income does not exceed 300% of the federal poverty level.
Awards are given out for the fiscal year starting July 1. Applications must be accompanied by a current tax return to verify income and are due by May 31 of every year.
Families who have received assistance in the past may re-apply each year, but must complete a new application form and submit current tax information. We understand that individual circumstances change in the course of any year; requests are accepted throughout the year from families in need.
Fundraising Efforts
Throughout the year, PIC's Board of Directors, committed volunteers, current and alumni families, and staff actively fundraise in order to to make high-quality child care accessible to more families. ArtStart, held each October, is our biggest event of the year in support of the Tuition Assistance Fund.
Please help us maintain a diversity of income levels of enrolled families by making a donation today. Visit our support page for more information or contact Development Manager Karen Stachelek at 215-222-5480, x 341 or send an email to kstachelek@parentinfantcenter.org.