Family Participation Program (FPP)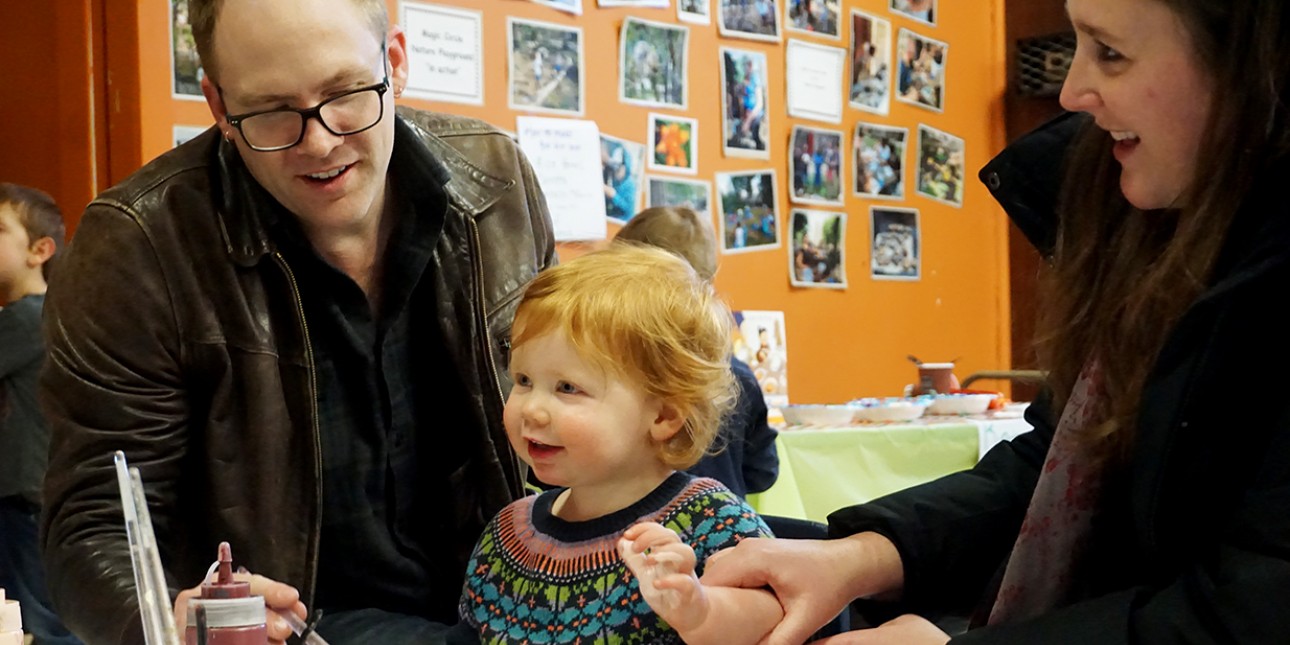 Research shows that family involvement in a child's education is one of the key indicators of success in school.
Building a strong community of families and staff encourages the healthy development of children. By involving families in the many phases of Center life and helping to build meaningful connections among members of our community, we aim to bring this mission to life.
All families who enroll a child at PIC commit to make an investment of time in their child's learning experience and the work that we do. PIC's uniquely participatory approach involves parents in most phases of the center's work – from volunteering in the classroom to serving on the Board of Directors.
Family Participation Program
Through the Family Participation Program (FPP), families commit to involvement at PIC in order to build a strong community of families that know one another and a network of caring for one another and for PIC.
Report Family Participation hours here.
The Family Participation Program (FPP) has been a part of PIC since its very beginning and families participate in a variety of activities at the Center: gardening, making small or large repairs, serving as a Room Parent, reading to children or teaching about a cultural event, cleaning, hosting a potluck, writing grant proposals, serving on the Board or one of its committees, chaperoning a class trip … the possibilities are endless!
How to participate? There are many ways to get involved. Start by looking at this FPP info sheet.
Requests for assistance are sent to families as an email, announced in newsletters, and posted on the website. Parents are encouraged to talk to a teacher or administrator if they see a task that needs doing or have an idea for a special project. Everyone at PIC plays a role in keeping the program strong and running smoothly.
FPP Annual Expectation
|   | Dual-parent household | Single-parent household |
| --- | --- | --- |
| Early Learning | 12 hours | 6 hours |
| After School | 5 hours | 3 hours |
Reporting Hours
The Family Participation Program is a self reporting system where families complete an online form on our website. You will find the form here.
Please reach out to Julie Wesenberg at jwesenberg@parentinfantcenter.org with any questions about this form or how you can get involved at PIC.