Applications and Enrollment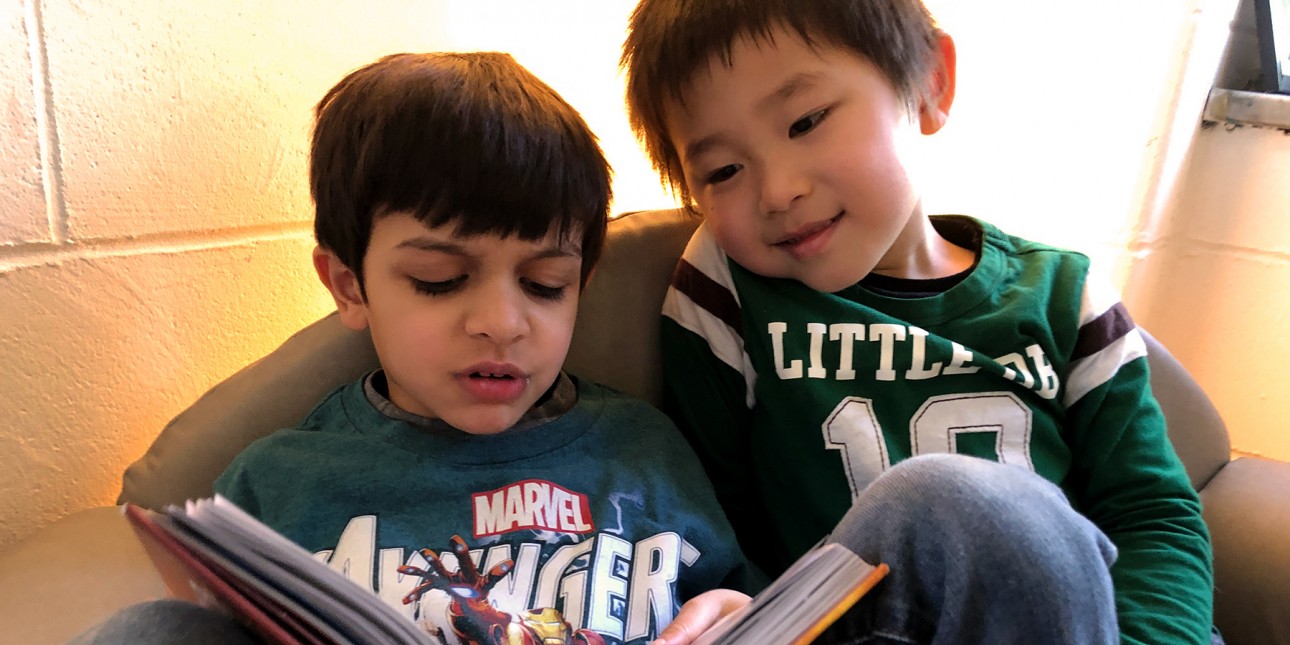 COVID-19 INFORMATION: Please note that due to the health and safety protocols in place in response to the COVID-19 virus, only PIC staff and children are allowed in our buildings. This has changed some parts of the enrollment process described below.
Enrollment Process
PIC enrolls children in our Early Learning and School Age programs all year round. To enroll in any PIC program, please complete the appropriate online application form below.
If you need a printed application form, please send an e-mail to Enrollment Coordinator Morgan Jimenez at mjimenez@parentinfantcenter.org. Paper applications may be dropped in our Enrollment Mail Box located outside the Sweet Building on PIC's campus, e-mailed to Morgan Jimenez, or mailed to PIC at:
4205 Spruce Street
Philadelphia, PA  19104
Pay Application Fee
All private-pay applications must be submitted with a one-time, non-refundable fee of $35. You may pay your application fee via cash, check or credit card online.
Online payment can be made via PayPal or a credit/debit card.
A convenience fee of $1.08 is added when you pay online.
Select the program that you are applying to from the menu below.
Click on Buy Now to pay.
If paying by credit/debit card, click on the gray button once you are directed to PayPal's payment page.
After Submitting an Application
Confirmation email
Applications are reviewed every Monday. You will be sent an email within two weeks of our receiving and processing your application and application fee. If you do not receive an email please get in touch with the Enrollment Office by phone at 215-222-5480 or send an email to enrollment@parentinfantcenter.org.
Schedule a Virtual Tour
The Enrollment Office gives Virtual Tours every Tuesday at 11 am. If you would like to schedule a tour, please email Morgan Jimenez at mjimenez@parentinfantcenter.org.
Waiting list
A family's wait for enrollment may vary. We try to keep classrooms full while maintaining a balance of age and gender. Enrollment decisions are primarily driven by the growth and development of currently enrolled children who become ready to move to new classrooms.
The age of a child, race, gender, number of days a family needs care, and when a child is ready to start may impact the availability of an opening at our Center. Currently enrolled families and staff children are given priority enrollment.
After submitting your application for enrollment:
Check in with us every two months to express your continued interest in enrollment and to remain active on our waiting list. You may call 215-222-5480 and ask to be added to the Enrollment check-in list.
Please let us know if you make other child care arrangements so we have an accurate number of families who are waiting for enrollment.
Any additional questions may be answered on our Enrollment FAQ page.
Enrollment Contacts
Call our main number 215-222-5480, and ask to speak with:
Morgan Williams
Enrollment Coordinator
mjimenez@parentinfantcenter.org
Anjerrica Torrence
Assistant Enrollment Coordinator
atorrence@parentinfantcenter.org