PIC was First Up's finest!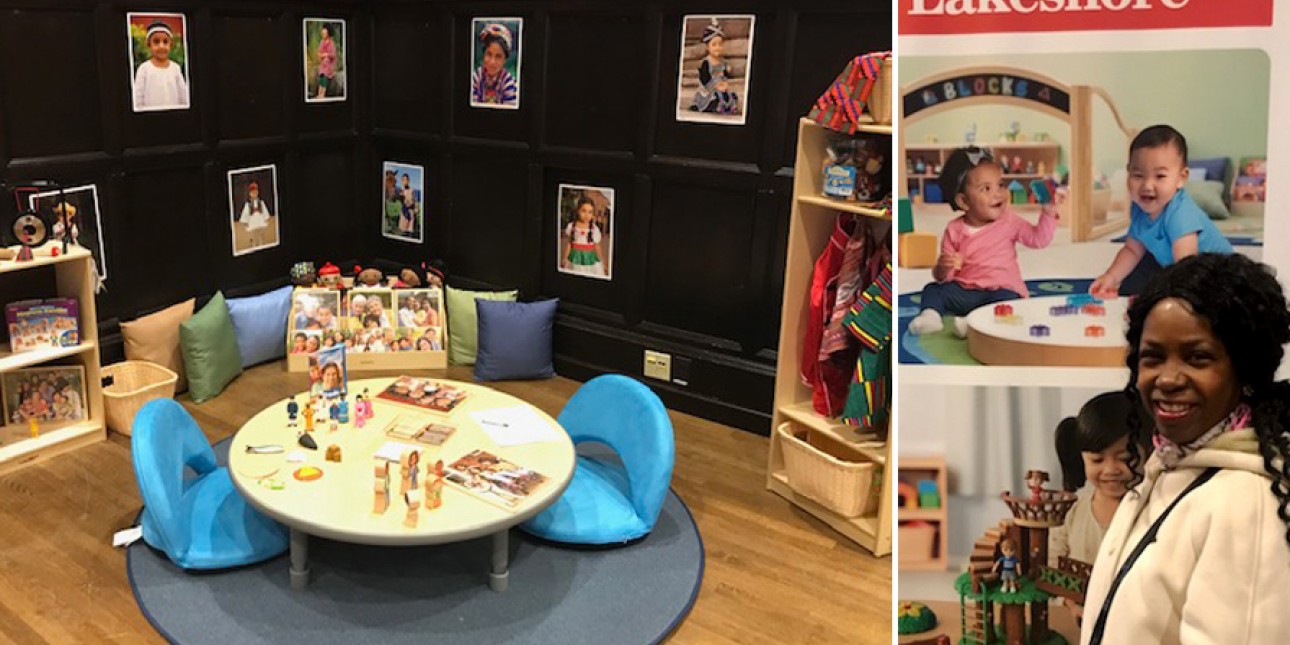 This year's First Up annual early learning conference, with its focus on equity and inclusion, was very exciting for PIC!  We had two staff members co-present workshops on important topics and a PIC teacher won the conference raffle, which had amazing prizes for her classroom.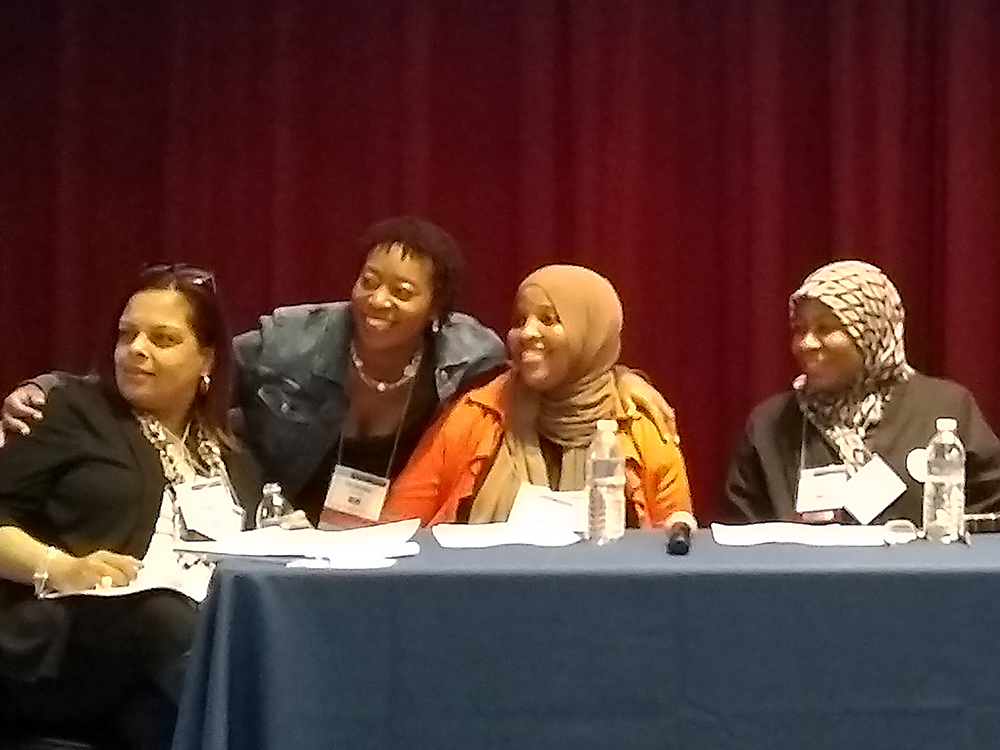 Infant/Young Toddler Coordinator Kharma Hicks (third from left) sat on a panel discussion about the Early Childhood Apprenticeship Program, which has recently been expanded statewide. Kharma shared about PIC's successful implementation of the program, which offers experienced early childhood teachers alternative paths to earn degrees in their field.*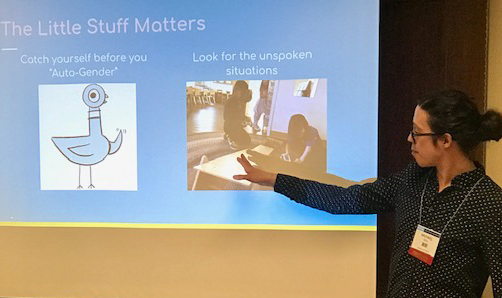 PIC Preschool Teacher Michael Roach co-presented a workshop entitled Opening Up A Pink and Blue Can of Worms, which tackled the important topic of how early educators can approach their classrooms and teaching practices without gender-bias.
The conference ended with a bang! Toddler teacher Johnetta Hurley had her name drawn for the conference raffle, which had amazing prizes for her PIC classroom. There was a bounty of learning materials aimed at creating a culturally responsive classroom, including a dress-up center with clothes, musical instruments, photos for the walls, and more!
*An important Addition
PIC's first participant in the Apprenticeship program Jameelah Jones, is set to earn her associate degree this fall. Even more exciting is that she has been named one of Terri Lynne Lokoff Child Care Foundation's 2019 National Teachers of the Year.