Original Mosaic Installed at PIC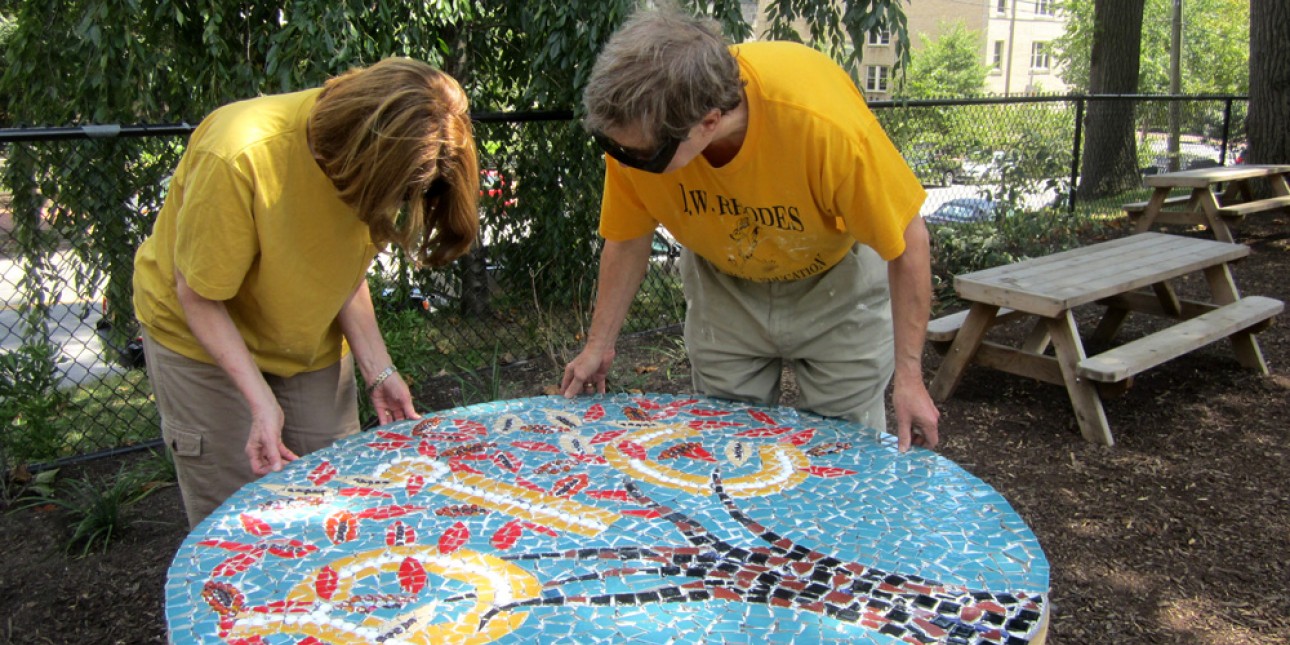 Yesterday, two area artists delivered a very special gift for the children at PIC.
When PIC longtime supporter Kathryn Keeler, asked her friends Josey and Earl Stamm to do something to help children, they just couldn't refuse.
Katherine brought her friends to PIC so they could see the space and learn more about the center. According to Josey, "we had a fabulous tour of PIC which so impressed us."
Josey and Earl Stamm, both now retired, created a beautiful nature-themed mosaic to be the top of an art table in the newly-completed Magic Circle Nature Playground.
The design of this table top, which includes a large tree, is perfect for young learners whose outdoor art projects will be inspired by nature all around them. The letters "PIC" have been incorporated into the design. Why not build literacy skills, too!
The mosaic came to PIC in two pieces and was installed on site. After securing the piece on top of a table, which we re-fashioned from an industrial cable spool, they applied the grout to finish the piece. 
Josey and Earl hope everyone enjoys using the table in all sorts of creative ways. 
We are grateful to them for this beautiful masterpiece!