Magic Circle in the Making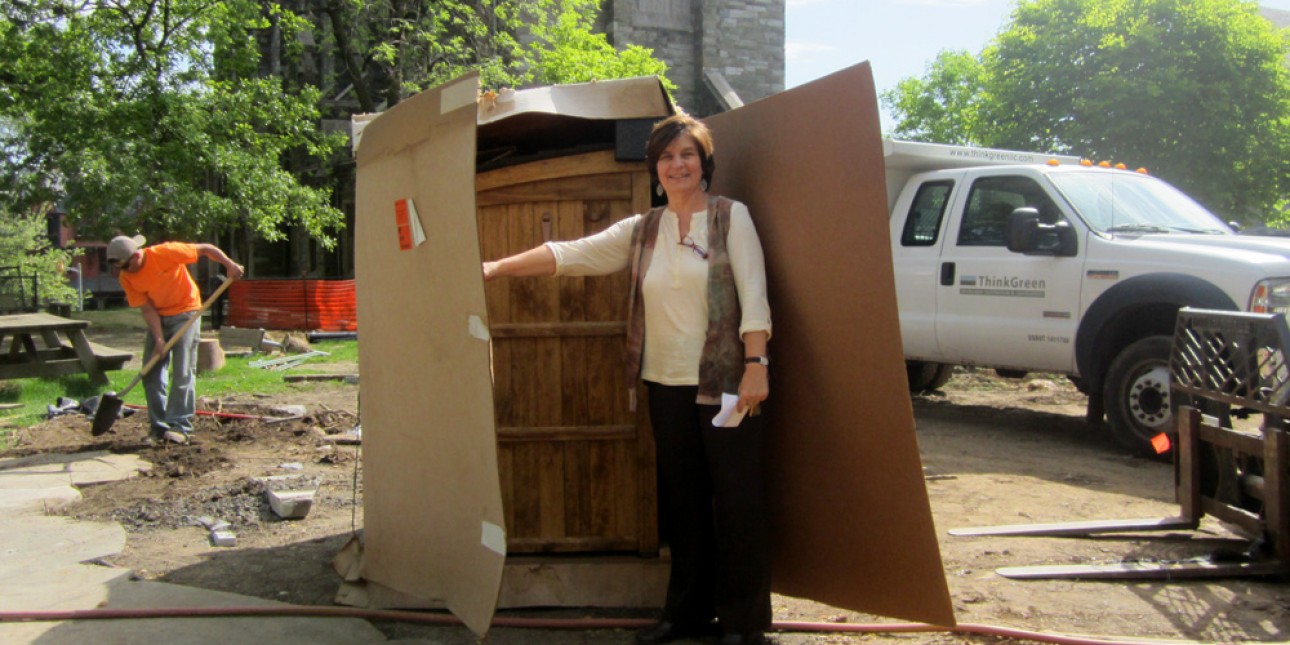 We are delighted that work on the Magic Circle outdoor classroom is progressing well! 
With our climbing and building areas nearly complete, we have moved the block storage shed from the blacktop to its new home.
We look forward to watching children create new construction
on the flat surface of flagstone pavers, as well as in the 
adjacent 
mulch-filled messy materials area.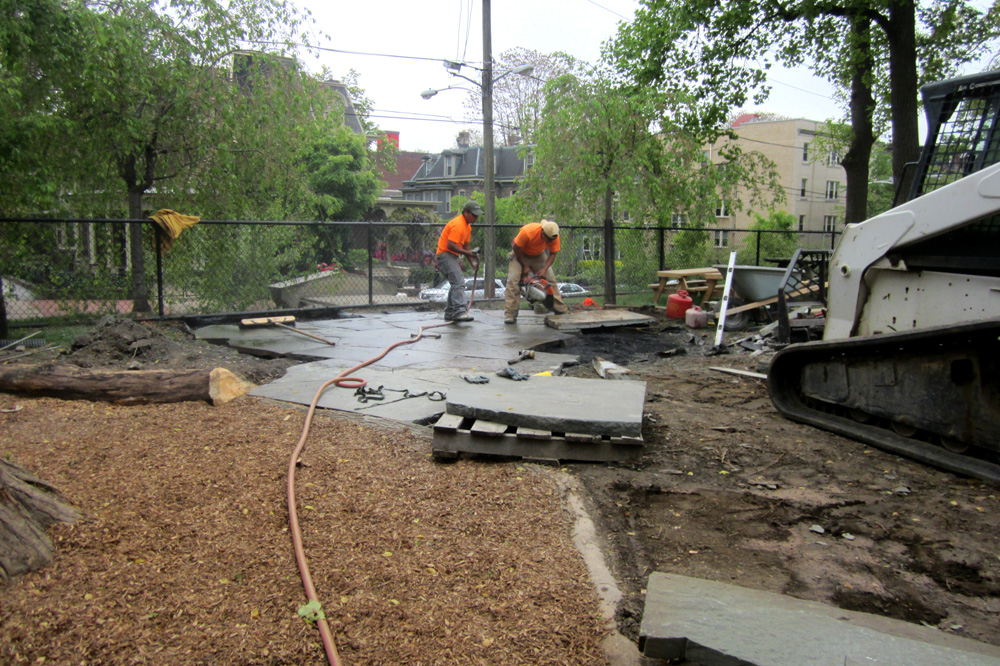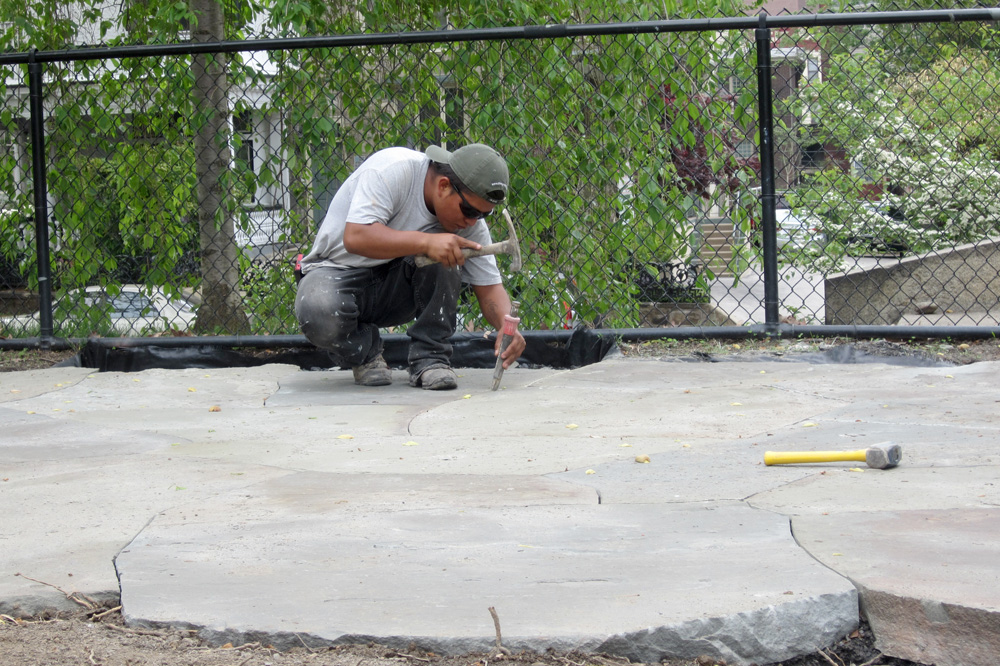 We recently added a rain garden to our playground plan.
The rain garden is designed to help with stormwater runoff, prevent erosion, and help us sustain this beautiful space. We have carefully selected plants and will add a special soil to the corner near the stepping stumps.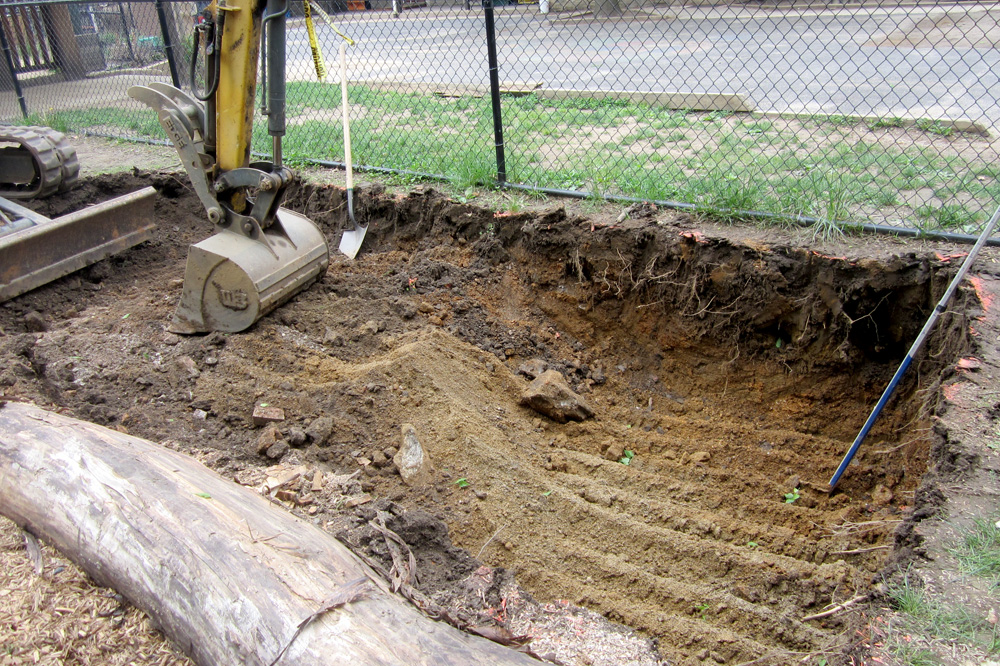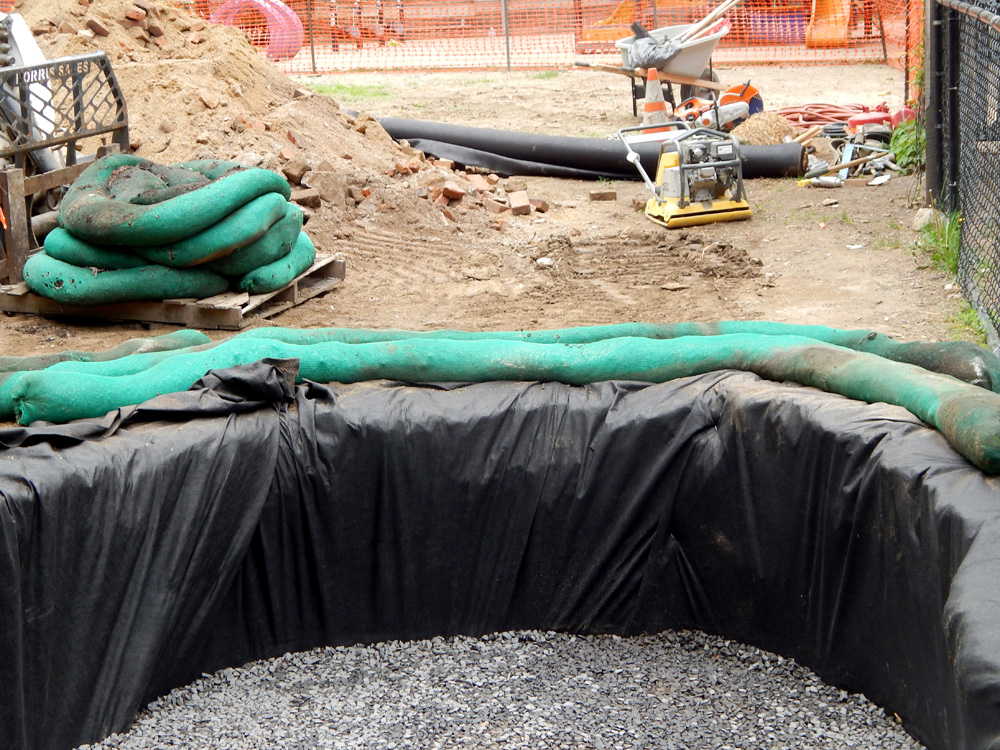 Look for the outdoor performance and art areas soon, plus step logs, stones, and boulders around the playground.