Construction Builds Curriculum at PIC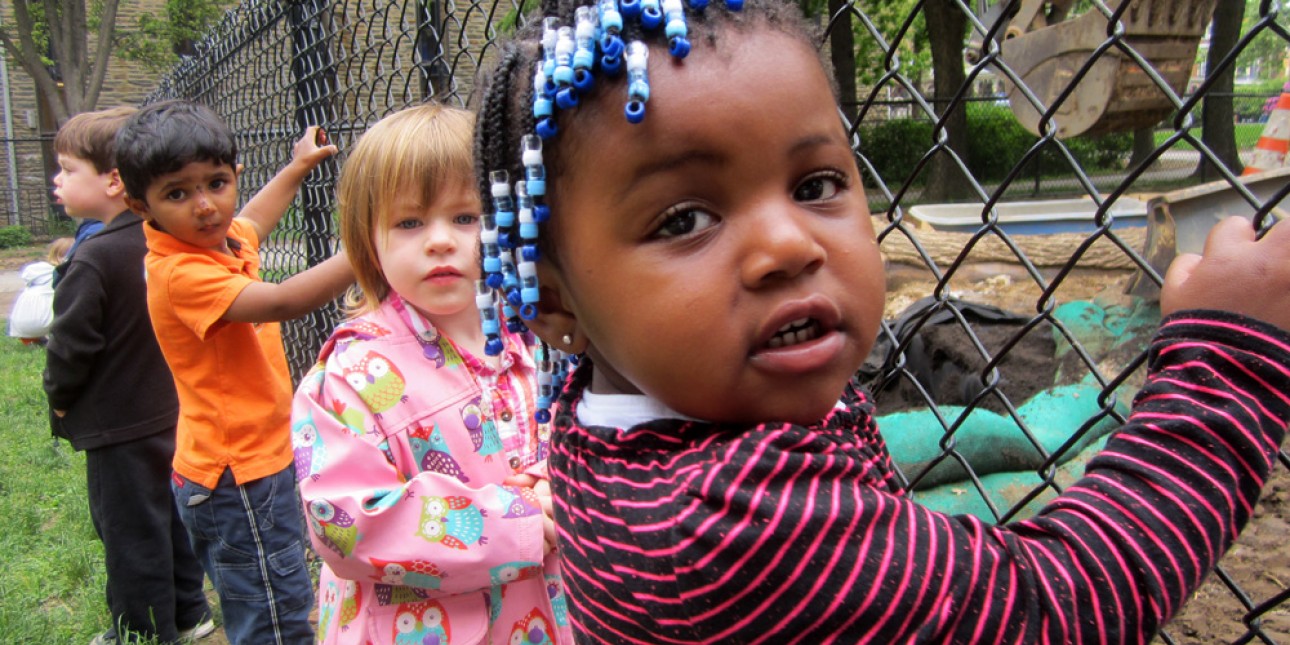 As PIC's major renovation of our main playground and After School facility continues, we have seen classrooms seize the moment and turn change into a variety of learning opportunities.
These two construction projects have brought many different "big trucks" to PIC, such as bulldozers, earth movers, cement trucks, to mention a few.
It is not uncommon these days to see toddlers hanging around the fence watching as they dig. Let's face it, trucks are just fun!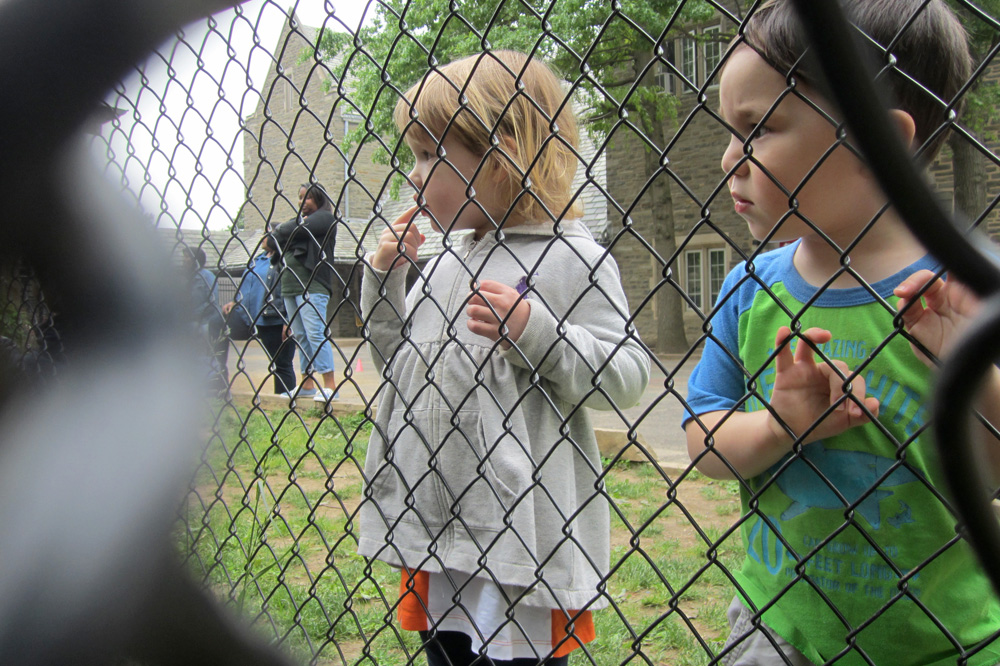 But at PIC, these opportunities are also educational. The same children watching the work in the playground are talking to each other and their teachers, asking and answering questions.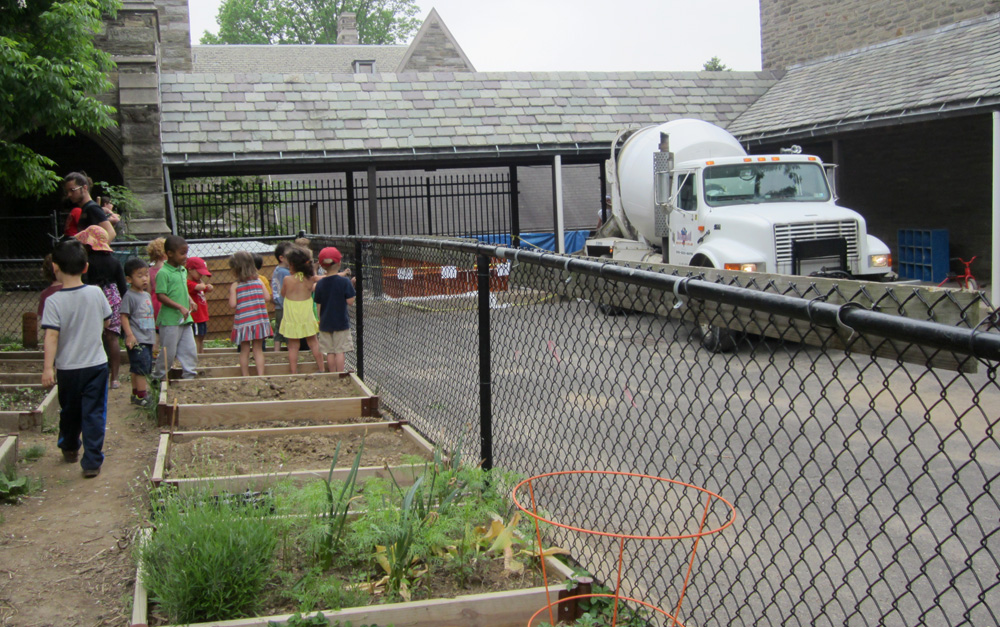 They have a front row seat to learn about all types of machinery. What type of truck is that? or Why is he digging? or What's in that hole? Today, a group of children wanted to know why the crew stopped working in the rain!
In addition to conversation and the acquisition of language, teachers encourage the development of prediction skills with questions such as, What do you think they will find in there? and What are they building? and What do you think it will be like to play when the space is finished?
In anticipation of the playground's transformation into our nature-based Magic Circle outdoor classroom, one pre-school class has been learning about nature and conservation in preparation for their new play and learning space.
In the After School Center, one teacher is developing an activity using the building plans for the project. After showing the kids the plan, she will ask them to think about how they would like the furniture and program materials arranged and organized. The goal is to expose the children to the building plans, prompt further discussion, and get input from the children on using their newly remodled space.
At PIC, children are doing more than just watching construction. Teachers are encouraging great discovery as we watch dramatic physical changes happen around us.