Alumni in Action - Juergens-Behrs Return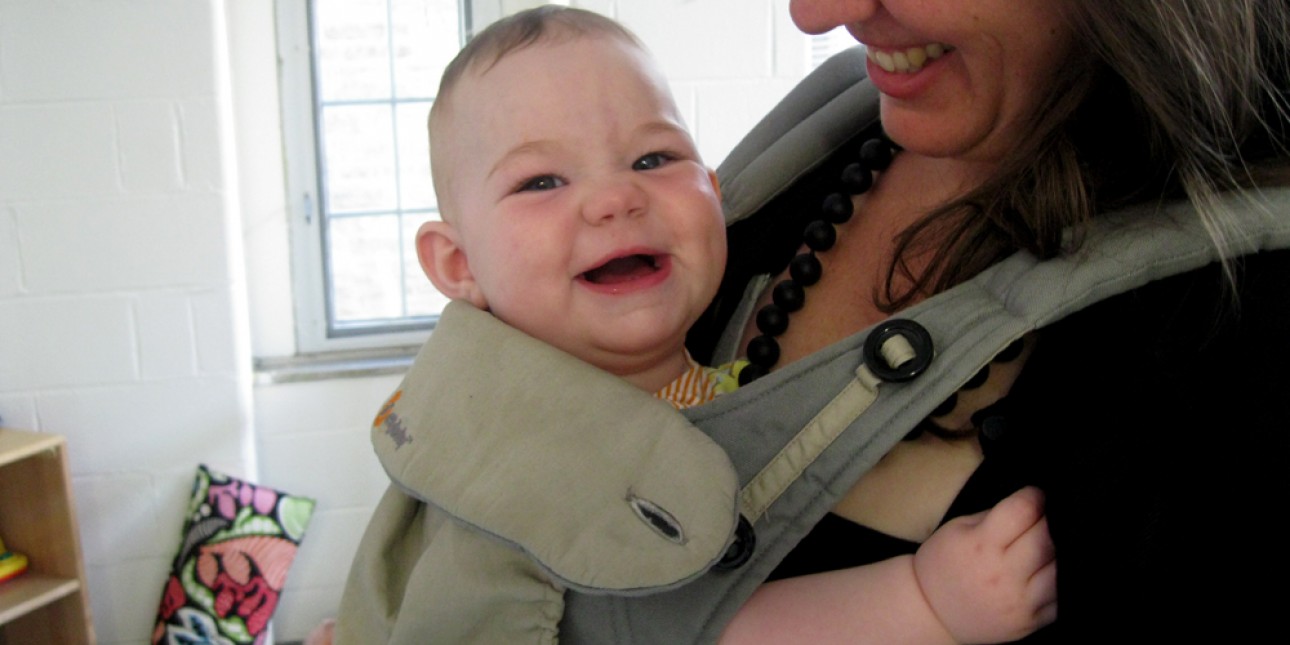 Bob Behr and Nancy
Juergens enrolled their daughter Annie at PIC in the early 1980s.
Longtime residents of West Philadelphia, they have
remained actively involved in PIC ever since.
They were among the earliest supporters of the Sweet Dreams Campaign to expand the center and have participated in ArtStart (If you click the link, Bob and Nancy are in the crowd) as item donors, program book supporters, and guests. Perhaps you've bid on their great getaway in Vermont!
Now, more than 30 years later,
Annie has retuned to PIC
but this time as a mom.
She lives in West Philadelphia with her husband and young daughter, Cleo, who is in the Wild Things infant classroom.
Annie recently wrote us about her time at PIC.
I started at PIC when I was two and continued there until I went to kindergarten. I remember an indoor jungle gym, which was gigantic! My parents say that the indoor climbing structure, was not the size of a jungle gym. It's funny how big things seem in preschool.
I remember Marni Sweet, who had soft checks and gave warm hugs. She remained a mentor to our family for many years.
One of the things both my parents and I remember most about PIC is all of the families we became friends with over the years. One of my PIC classmates remains a very close friend today.
I am so excited to be able to send Cleo to PIC. The programs and the teachers are as wonderful as ever, and it's exciting to be able to see them with a parent's eye. I am absolutely enamored with her teachers, who are all wonderful, insightful, caring, smart people. My mom remembers a teacher of mine who "was just as lovely as Cleo's teacher Jasmin."
Are you or your child(ren) Alumni in Action? Do youhave alumni friends who might like to receive this e-newsletter?
Send your news to Rachel Isaacson at risaacson@parentinfantcenter.org.
Forward this email to PIC friends, or send us an email address and we will add it to the list.