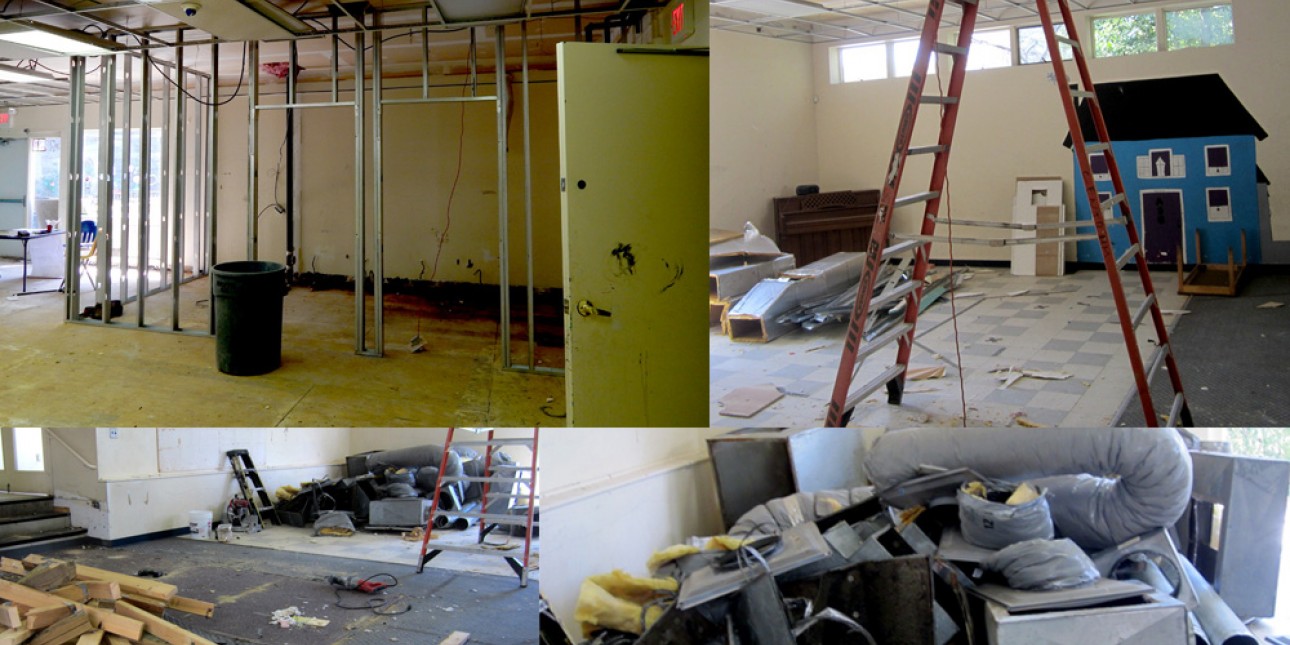 We have been waiting for some time to make the much-needed renovations to our After School Center facility known as the Stucco Building. With its wonderful open floor plan, it is an ideal space for after school activities including a variety of clubs, games, reading, snack, homework, computers, and much more.
The Stucco project is time sensitive as it needs to be completed before our summer campers arrive on June 23. Over the summer, the Stucco Building gets its fare share of use, especially on rainy days. Our contractor anticipates that this will be an approximate five-week project and that the work will be completed by early June. 
Take a look at the changes being made.