Sustainability: Gardens are Underway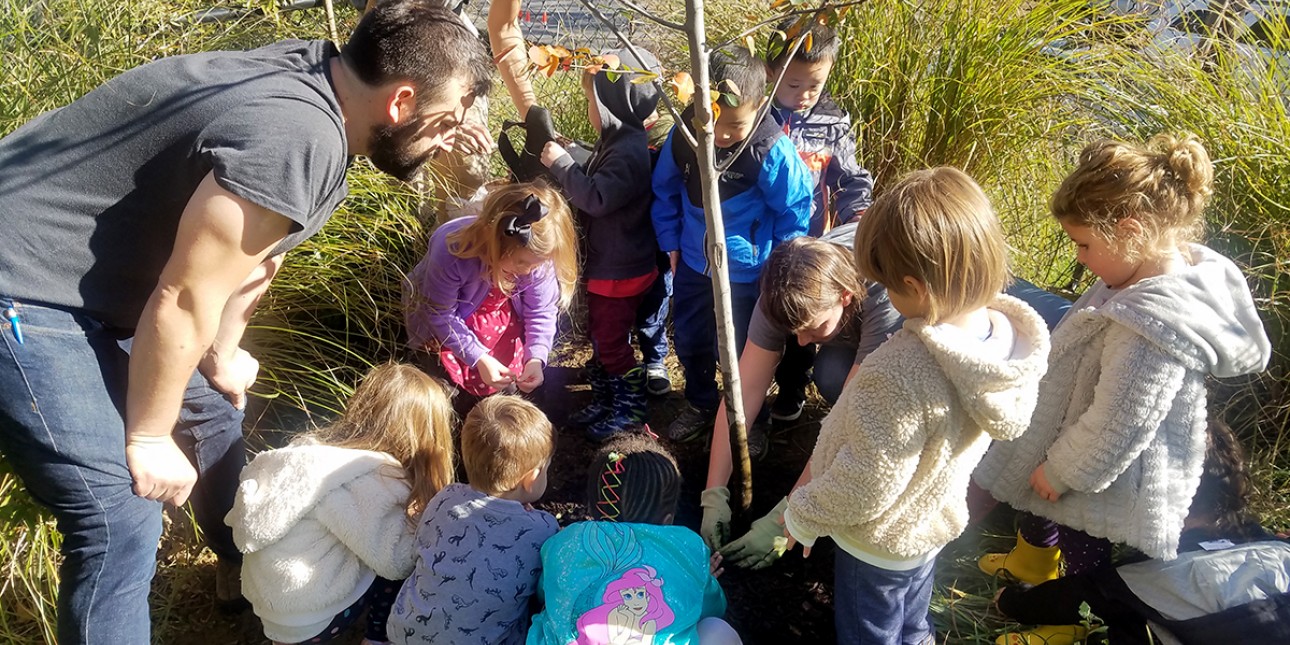 This winter, the Sustainability Task Force is planning to create and expand several gardens at PIC. For our new gardens, we're looking at unused but promising spaces, such as the narrow "yard" between the Stucco Building and the south side of the blacktop. Likewise, we're hoping to be able to expand gardens like our bird-feeder garden just inside the Magic Circle Nature Playground with some additional berry and seed bearing shrubs for birds to enjoy.
These gardens will be for children, staff, and families to enjoy -- sensory gardens for exploring new sounds and textures, seasonal plantings that offer something new as the seasons change, plants for wildlife where we can watch for visitors, and quiet corners of the campus to visit and rest. Stay tuned for opportunities to get involved in planting, and please reach out if you have resources to share.
Why native plants?
Habitat and food for wildlife, especially pollinators
Native plants attract a wide variety of native birds, butterflies, and other insects who rely on plants native to our area for their survival. By planting natives, we support and protect wildlife, and strengthen the entire ecosystem.
Opportunities for children to learn:
Which plants have monarch caterpillars? Which flowers do swallowtail butterflies like best? Which trees do squirrels spend the most time in? Which bushes attract birds? Native gardens offer opportunities year-round for children to experience the natural world as a community of interrelated members.
A sense of place
Native plants are one way children and families can come to enjoy a sense of place, seeing flowers, shrubs, and trees that have been part of this particular landscape for thousands of years. Native wildflowers also provide a deeper experience of the seasons, as spring ephemerals yield to summer flowers, followed by autumn blooms, perfectly in sync with the animals who need them for food and shelter.
Lower maintenance:
Native plants are well adapted to our climate, and once established, do not require as much care -- such as watering -- as non-native species.

Helpful Resources
We invite you to join this effort! Please contact Associate Director Jessica Carter at jcarter@parentinfantcenter.org or PIC Board member and parent Jill Shashaty at jillshashaty@gmail.com to get involved.