Staff Nature Training - More than Play
written by Rachel Isaacson
Last Wednesday evening, PIC staff gathered for professional training on encouraging children to make meaningful connections with nature. We were grateful for the beautiful summer night!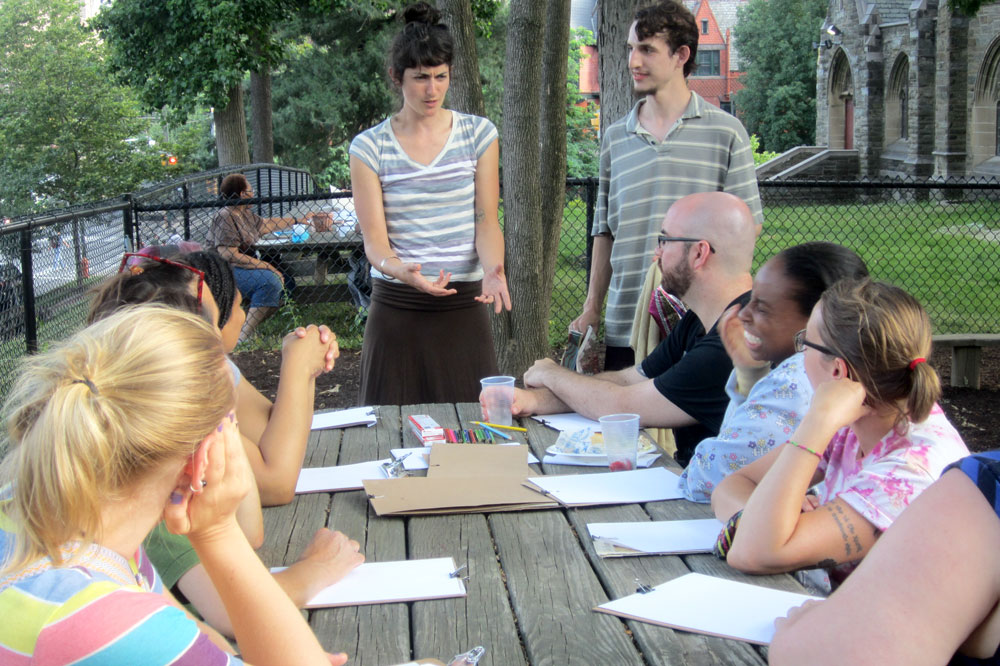 We began in small groups on the playground where teachers taught teachers.
There was a variety of nature-based activities to join, including music making and movement, building with sticks, yoga, material exploration, and watercolors. We each chose one.
After engaging with our activities for a meaningful length of time, we gathered  together and listened as each group described and demonstrated their experience. We spoke about the things we discovered, how we felt, and how this could be applied to young children, both in and out of the classroom.
I was amazed by how many creative ideas came from spending time building with sticks and yarn--from where we can go with our own structure to what other materials could we use with the children.
The evening wrapped up with teachers breaking into groups based on the age of children in their classrooms. These discussions allowed for a deeper exploration of encouraging nature play and discovery, with a focus on what is age-appropriate for an infant, toddler, preschooler, and school-age child. 
According to PIC Executive Director, Deb Green, "This was more fun than I've had in a long while. I applaud a staff who, after already working a long day, brought such humor and creativity to an evening meeting."