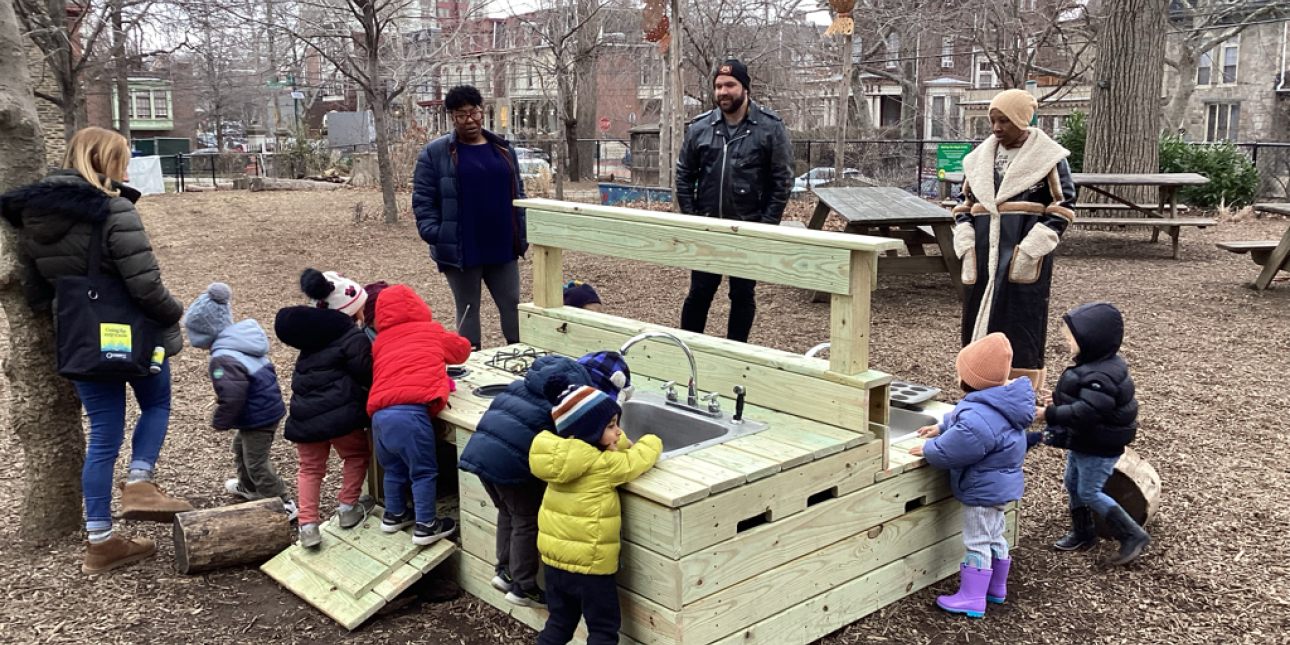 PIC has a stunning new mud kitchen for the children to play with on our Nature Playground. Upon seeing it, children instantly swarmed to it to discover all the fun it holds.
A mud kitchen is an outdoor setup for children to pretend to prepare and cook food using any combination of mud, sand and water. Our kitchen has sinks, stove tops, and ovens to "cook" in.
Mud kitchens provide children the opportunity for self-directed play. They encourage role play, sharing and turn taking. Mud kitchens encourage children to talk about what they're doing.
It's not uncommon to see learners taking on the role of a chef in a restaurant or cooking at home. By taking on these roles, children develop social-emotional skills.
We know from research the myriad of benefits of messy sensory play, from developing hand-eye coordination and providing opportunities for making marks (pre-writing!) to offering chances for measuring and counting to encouraging representational play and storytelling. These sensory experiences build body awareness and control and are rich with descriptive language.
Be it playing in the Mud Kitchen, digging in the sand and dirt, playing in puddles, building structures with sticks and blocks, or jumping among tree logs, it is a delight to watch children create their own outdoor adventures each day.
Read more about why children need nature and about nature play at PIC.