July Message from Camp: Tim Wragg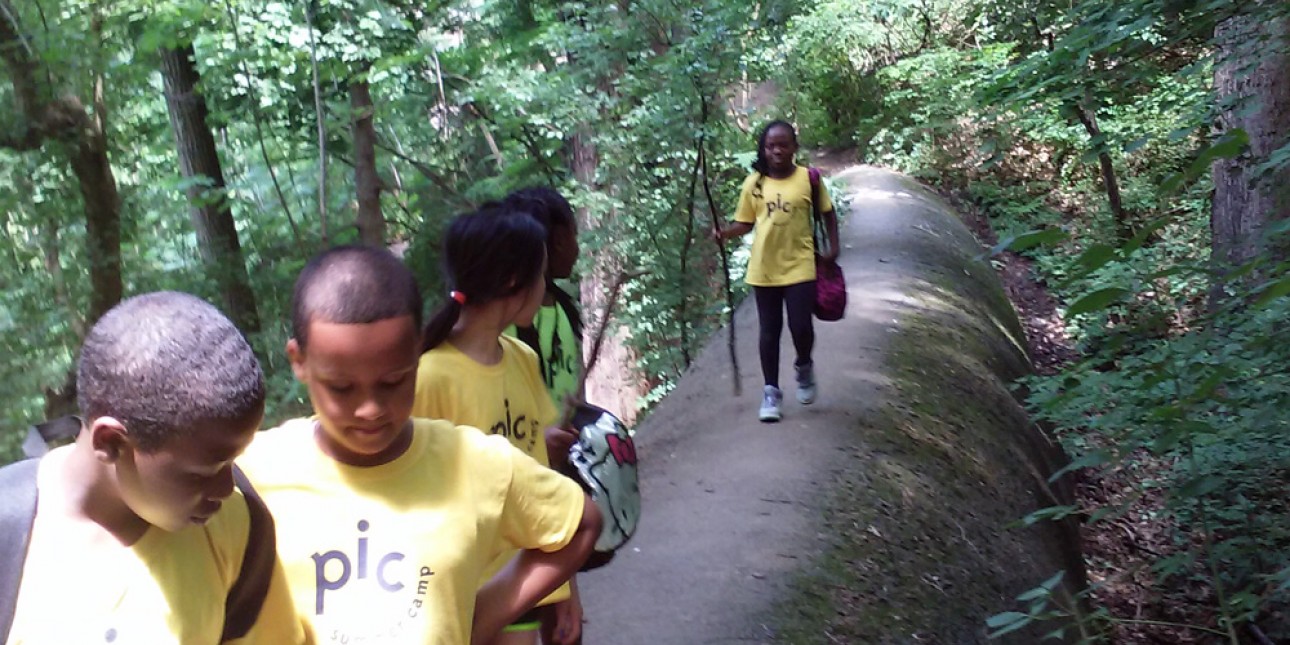 You Can Go Home Again
It feels like yesterday that I was packing up my classroom at Wilmington Friends School and looking forward to my summer at PIC as the Summer Camp Leader. I remember marveling at how quickly the school year had flown by and wondering what it might feel like to be back at camp. I'm happy to report that these first four weeks have felt an awful lot like coming home.
Working at PIC's summer camp as a counselor was my first professional child-care job when I was pursuing a degree in Early Childhood Education. I remember being struck by the emphasis on learning through play and wondering who Reggio Emilia was and whether she had worked here alongside the legendary Marni Sweet (PIC's longtime Executive Director) that I kept hearing spoken of in awed tones. Who were these incredible people who had inspired and created such a nourishing and child-centered community for young people and their families? As I began to learn the PIC story and immerse myself in its ethos, I realized that this was a special place with a culture that would inform my philosophy as an educator and child-carer for the rest of my life.
Coming back this summer, I've found that camp continues to exemplify the PIC ethos that has drawn me back to Spruce Hill every summer (and for a stint as the Starlights After School Teacher) since that first life-changing summer that I worked here as a counselor. This year I have the privilege of running camp in Anjali's stead while she is on leave. It is with great humility and gratitude that I assume the charge of ensuring that Summer Camp fulfills PIC's mission of supporting parenting by enabling young children to grow and learn in a safe, stimulating, loving environment.