Introducing the Nature Educator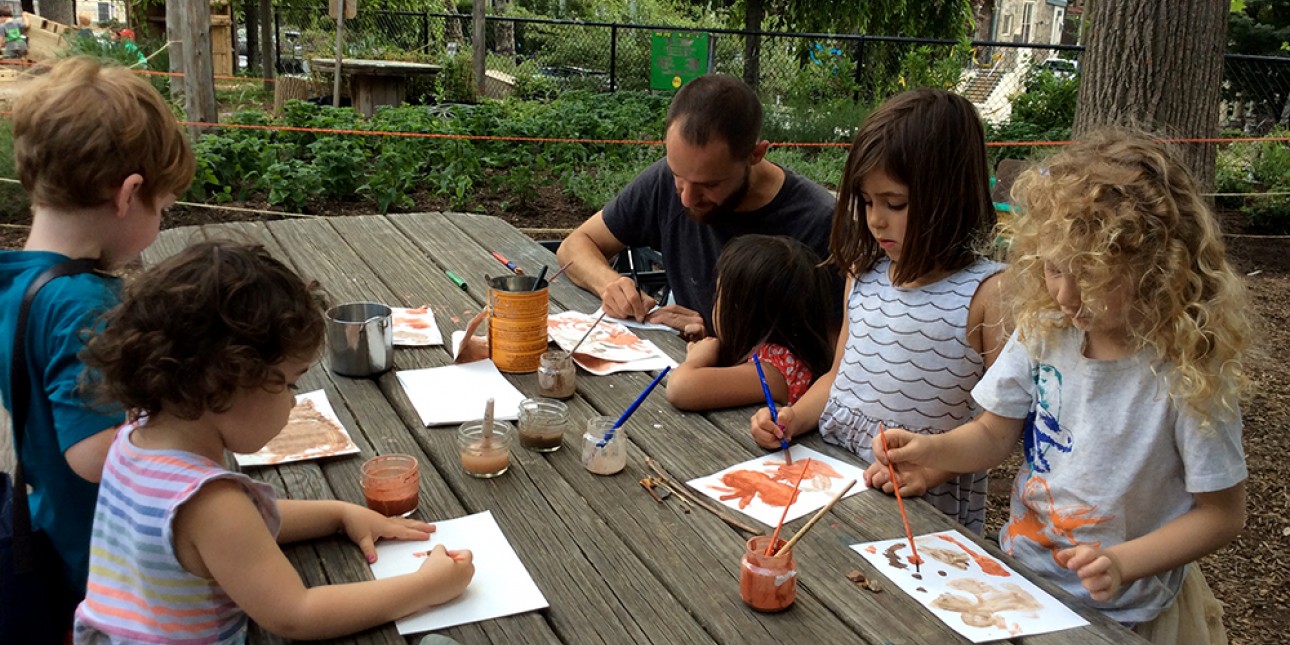 Enriched Nature Learning at PIC
As we dive deeper into outdoor education at PIC, we want to introduce our new Nature Educator (a newly created position) who will further engage PIC children in enriched discovery, as well as support teachers with less experience outdoors to incorporate nature in their classrooms and curriculum.
Former Fireflies assistant teacher
Rob Weist
has accepted this new position. To this role, Rob brings his background as a farm-based educator where he developed curriculum and educational programming for outdoor learning.
Rob has many ideas for activities on our playground, as well as throughout the neighborhood, to guide children in hands-on learning about animals, insects, birds, plants, trees, water, and so much more.
We know how very fortunate we are to have such a large outdoor playground space in the midst of an urban environment and our work is inspired by studies that consistently show that regular access to outdoor spaces infused with nature can:
Increase self esteem and resilience against stress and adversity.
Improve concentration, learning, creativity, cognitive development, cooperation, flexibility and self-awareness.
Prevent childhood obesity.
And, through positive experiences in nature, research tells us that children find a love of nature and build the foundation for responsible environmental behavior.