February Message from Deb Green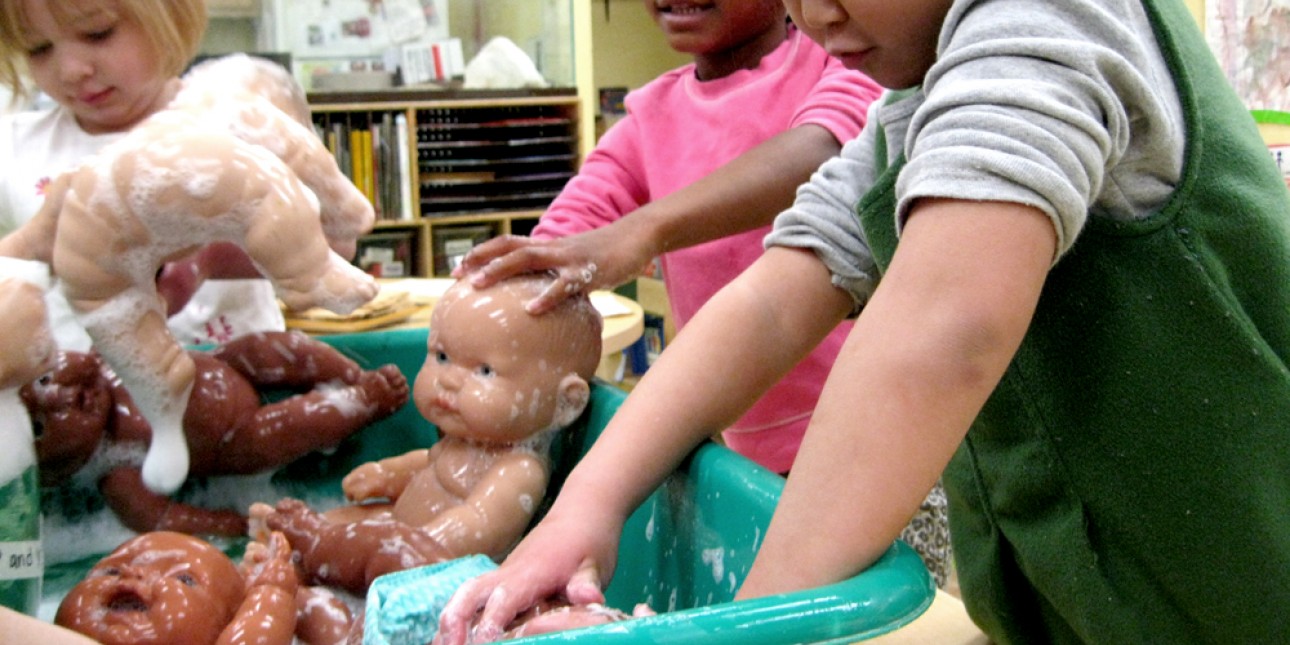 Celebrating Diversity Throughout the Year
Two children are playing together in the dramatic play area and a third child comes over to join the fun. A teacher overhears one of the children say, "you can't play with us because your skin is dirty."
It is not unusual for an exchange like this to occur in early learning classrooms. Young children often exclude or make comments to one another based on the color of one's skin, gender, hair color, height, family composition, foods brought for lunch...well, you get the idea. While these may seem unlikely scenarios to adults, they are often repeated in age groups where children are trying to figure out how the world works.
February is Black History Month throughout the country and schools often celebrate by reading books that are specifically written by black authors. At PIC, our approach is different.
The celebration of diversity is very much a part of our mission. It is among our core values and represented in our curriculum each day throughout the year.
I have said often that one of PIC's greatest strengths is in the diversity of the families that we serve. Our children do not need to "learn" about diversity because they live with real diversity in their classrooms each and every day.
What we know is that when children make statements that sound discriminatory, it is usually not coming from a place of malice, but one of questioning and trying to understand their place in the world. When we respond to children's questions or comments with honesty and age-appropriate language, important learning takes place.
The PIC preschool teacher who observed this situation was quick to let the children know that, "No, his skin is brown; it is not dirty. Just like people have different hair colors and eye colors, people have different skin colors. When you say that his skin is dirty, it is hurtful."
During Black History Month, we do not need to intentionally reach for books written by people of color and/or featuring diverse main or supporting characters because they are read consistently throughout the year. We pay equal attention to our classroom materials (dolls, puzzles, artifacts, art supplies, etc) to assure that there is multicultural representation in all of our classrooms.
While you most likely add books to your own collection throughout the year, Black History Month can be a great time for families to buy a book by a black author or illustrator, and find books that are inclusive and reflect the diversity in our community.
I encourage you to stop by the African American Children's Book Fair that will be held this Saturday at Community College of Philadelphia. Also, follow these links to see some of our favorite books.
Happy February to all!