Family Foundation Sponsors ArtStart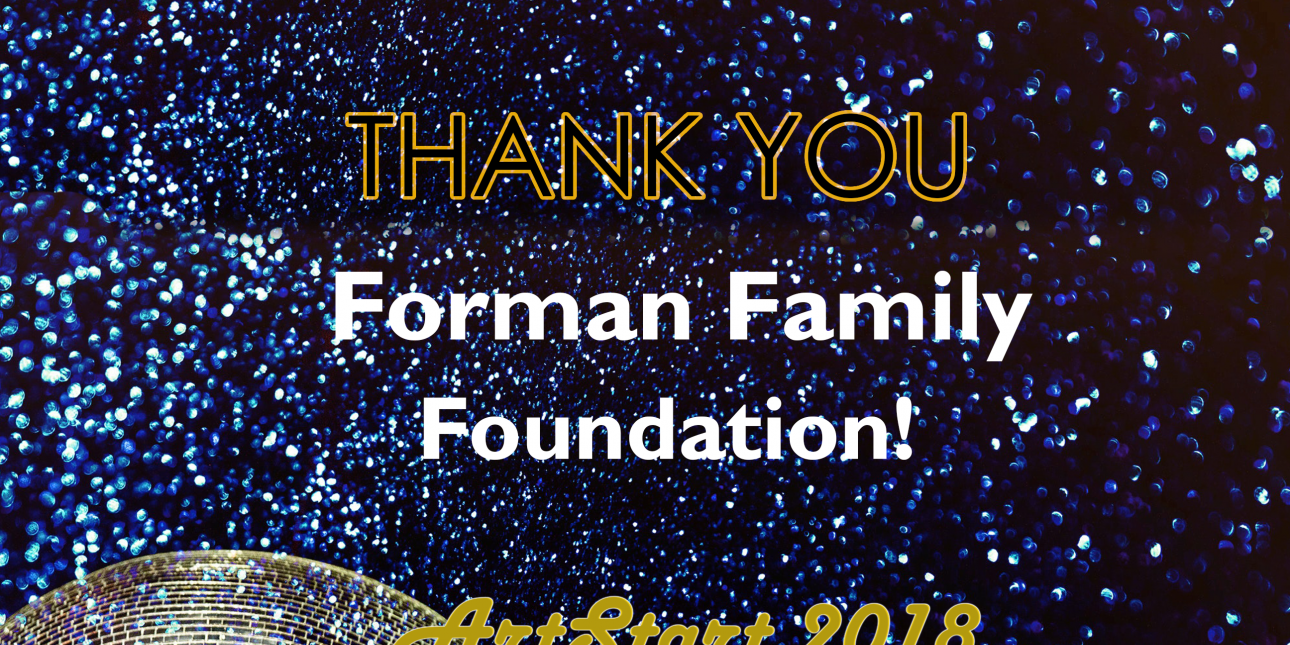 The Parent-Infant Center is honored to have received another sponsorship for ArtStart. The Forman Family Foundation, a returning ArtStart sponsor, has generously increased their support this year to contribute at the $5,000 Anniversary Benefactor level.
We thank the Forman Family Foundation for their generosity. Because of their commitment, more families will be able to give their children the rich early learning experiences and quality school-age programming that PIC provides.
ArtStart is truly a community-wide event, with businesses, families, alumni and staff all playing an important role.
Held each year in St. Andrew's Chapel (next door to PIC), this fun night out includes a stunning display of children's art, an exciting silent auction, drinks, appetizers from STARR Restaurants, a full-catered dinner from Beijing.
ArtStart raises money to help families who otherwise would not be able to afford tuition, send their children to PIC. The difference between government subsidies and what it truly costs to provide the high quality learning experiences we have at PIC is significant. Through fundraising, PIC closes that gap so that children from all socio-economic backgrounds can be a part of our community.
In order to meet our $45,000 fundraising goal, we need more sponsors, advertisers, and item donors. If you are interested in supporting ArtStart (or know someone who is), take a look at our
ArtStart 2018 Sponsorship Form
.