In the Classroom: The Dragontails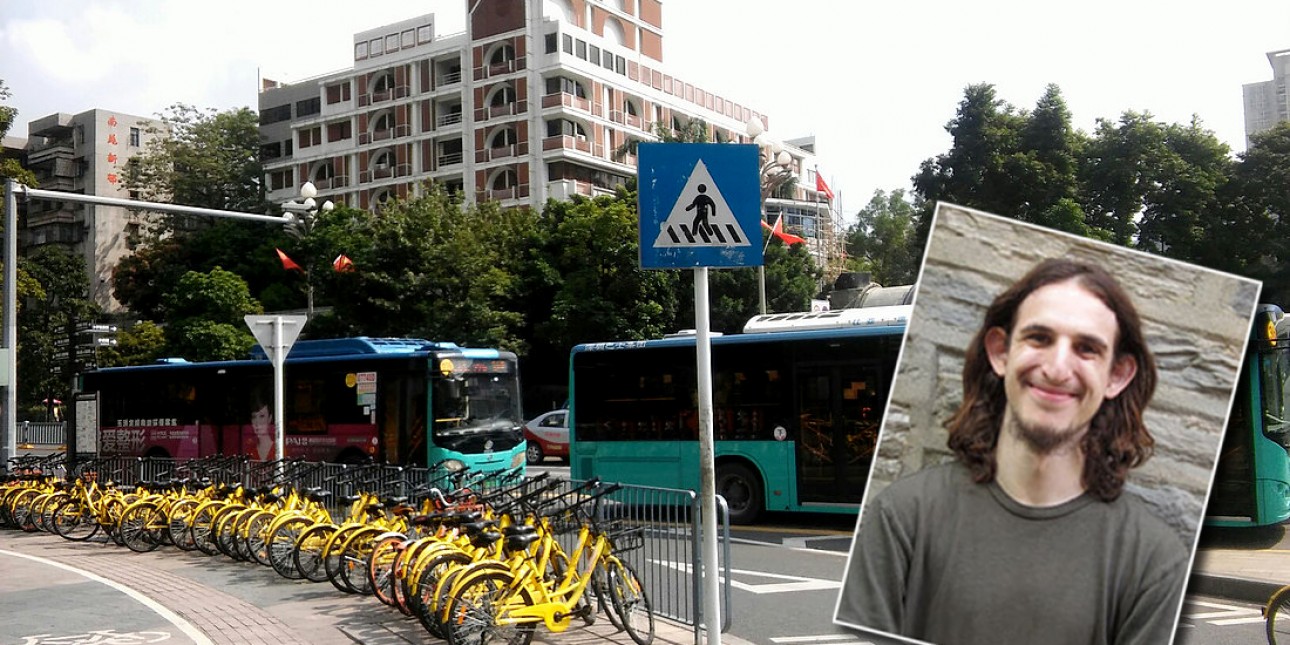 Why China? Why now?
Last Thursday the Dragontail classroom took some time to talk about a place we don't know a lot about—China(中国). Why is our class learning about China? One of our former Dragontail teachers,
Paul Graff, has moved to China.
Mr. Paul, as he is known to the children, has worked at PIC for the past four years, spending three of them with the Dragontails class. He's made his mark on all the kids who have passed through our classroom. Almost every current student in the After school had their start in Mr. Paul's Dragontail class.
Now, Mr. Paul has started a brand-new adventure, as a nanny in Shenzhen(深圳), a city a little bit north of Hong Kong(香港). But, he still takes time to look after his old class by sending us e-mails and pictures of his experiences in China.
At snack, we took some time to read one of his letters. The children sat with rapt attention as they listened.
They were fascinated by his descriptions of the weather
—t
hink Florida
—
and his comparisons to West Philadelphia. They listened with curiosity as he described the streets full of motor scooters and bicycles, with hardly any cars. They were surprised by the diversity of foods that Mr. Paul has eaten.
Afterwards, the children took turns sharing their thoughts and questions about Mr. Paul and China. Some children wanted to know more about the traffic in Shenzhen. Others wanted to know how China compares to Philadelphia. Still others shared their experienced visiting family and friends in China with their parents. We wrote down their questions to send to Mr. Paul for him to answer.
Once snack was finished, the children took time to leaf through Mr. Paul's pictures of parks, sculptures, bikes and restaurants. The children were excited by all the things that looked familiar and all the things that looked different.
We spent some time looking for Shenzhen on a map and tried to find other cities in China that we might know. They were happy to hear from Mr. Paul and happy to know that Mr. Paul would hear from them.
Watching the children learn about China
from Mr. Paul
is an important reminder about the types of learning that children find compelling. Our class enjoys learning that is relevant to their experiences and needs. They like learning about China because they care about their old teacher, Mr. Paul. They want to know how he is doing and what he is doing. Along the way, they'll end up picking up some knowledge about Shenzhen—how it is different from West Philadelphia, and how it is the same.