In the Classroom: The Caterpillars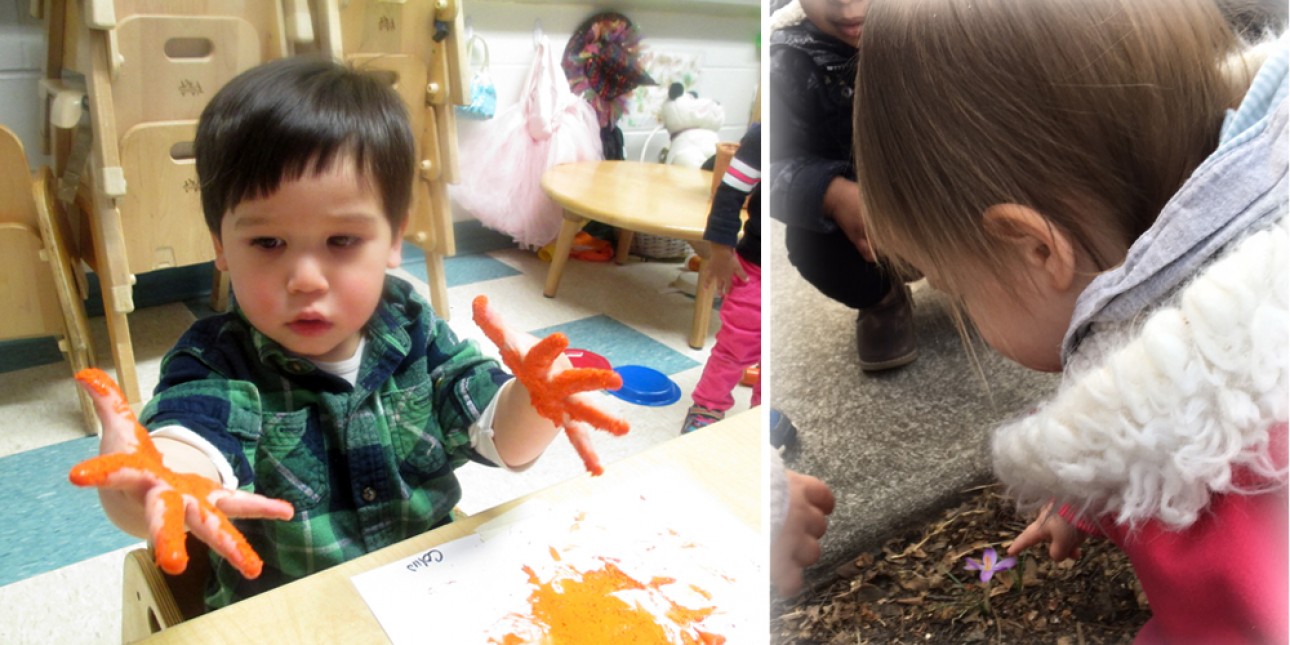 Spring has Sprung!
With the season of spring upon us, the Caterpillar room has a lot more energy. What we have come to realize is that we all love the outdoors. We learned this during an exploration of our senses: hearing, taste, smelling, sight, and touch.
While exploring the senses we have made tasty waffles, taste-tested sour lemon, smelled different types of scented oils, painted with finger paint and sand, and used our hands to feel a variety of different textures.
But, what we have really enjoyed was using multiple senses as we headed outside.
When the weather was at its best we would begin our day on the TotLot. You would find Caterpillars digging and scooping in the sandbox, our younger infants feeling the grass turf for the first time, and our toddlers kicking the ball around!
One friend will get excited when he hears the garbage truck and a group of caterpillars runs over to the fence to look at it. Or they all look up and see the blue sky and point or say the word "blue".
On a recent neighborhood walk, the Caterpillars looked in amazement as they watched a man painting outside of a window. Leora found a flower blooming on the side. She and the rest of the Caterpillars bent down to observe and touch the flower.
Fresh air and being outdoors is another classroom where young children learn. So, the Caterpillars encourage you to get outside and enjoy!!