In the Classroom: The Bumblebees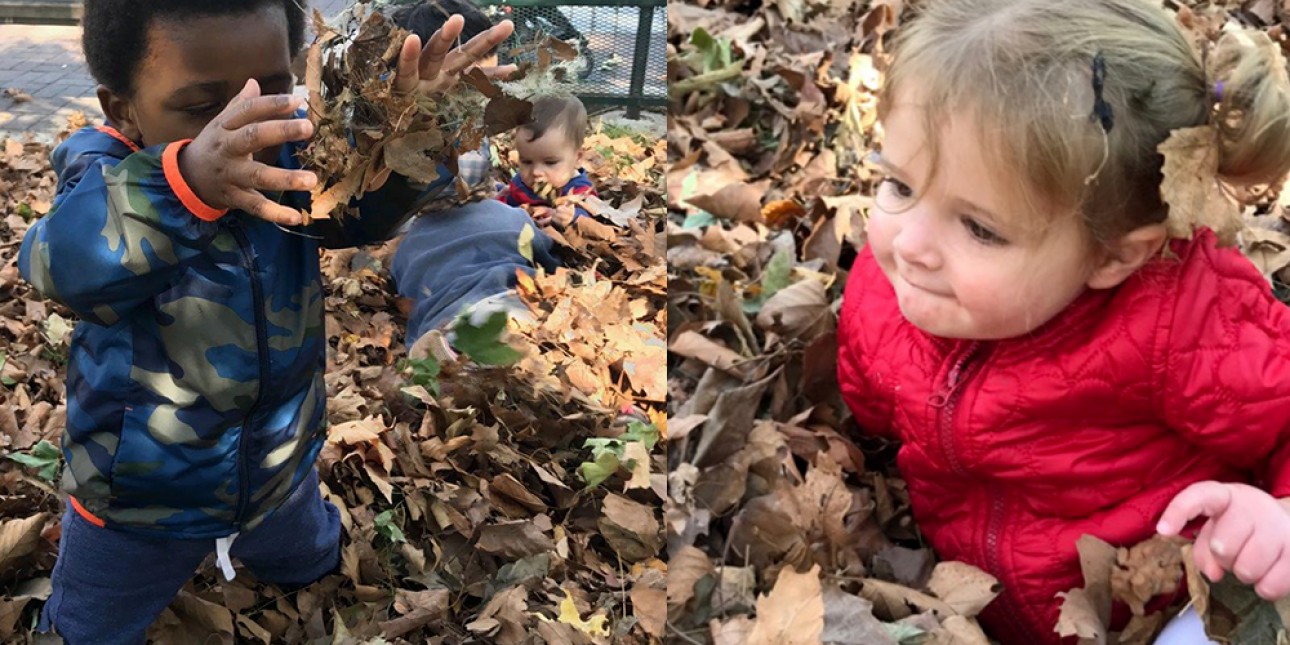 Exploring fall
Its fall and the perfect time for exploring nature! During this season we can explore the changes in the plants, weather, and animals.
The green leaves that once provided us shade on hot summer days are now turning into beautiful hues of red, orange, yellow, and brown before gently falling from the trees; the weather has changed from warm summer days into chilly fall mornings; and squirrels like other animals and insects are preparing for the cold winter months.
Experiencing fall is a great way to learn by utilizing our gross motor skills, as well as our fine motor skills through outdoor activities.
One chilly fall morning, the Bumblebees went on an adventure to Locust Walk. Our plan was to buy fruit from the fruit stand and enjoy a picnic in the grass, however, our plan was pleasantly changed.
Instead of just enjoying a nice picnic in the park, our walk turned into an exciting learning experience about fall. While walking to Locust Walk, we saw two squirrels scurrying up a tree at full speed. Two older Bees squealed with excitement as they watched the squirrels race from branch to branch.
While the squirrels were racing, leaves began to fall. We picked up some of the leaves and held them in our hands as we continued to watch the squirrels.
As we entered Locust Walk, I noticed a boy playing in a huge pile of dried leaves. I could not contain my excitement as I shouted, "Let's jump in the leaves!"
Before I could utter a word, Jasmine, a Bumblebee teacher, jumped into the pile and began to cover her entire body with leaves. Upon seeing her, the Bumblebees jumped right into the leaves without hesitation.
There were leaves being tossed into the air, kicked around, and investigated by our littlest Bees who were given a few leaves to manipulate while sitting in the stroller. After jumping around in the leaves for some time, we worked up an appetite and finally sat and enjoyed our lovely picnic on a beautiful fall day.