A Champion Team of Teachers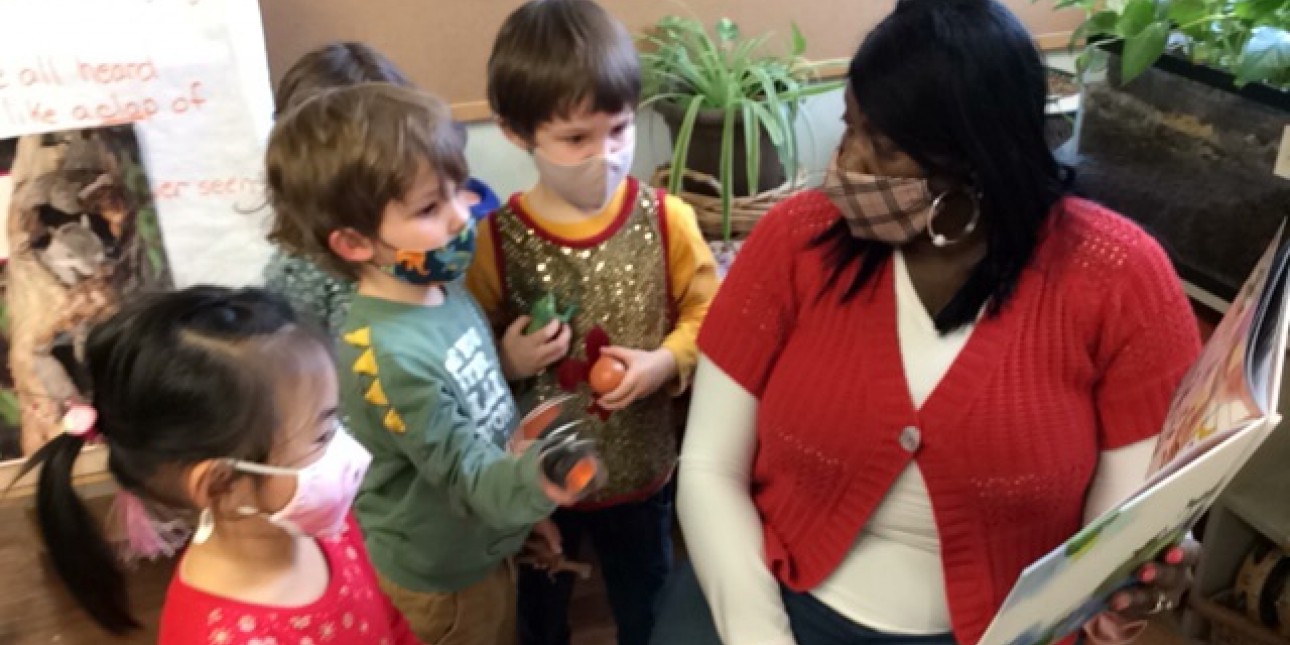 A monthly message from Deb Green, Executive Director
Spring is really in the air! PIC trees have bloomed, birds have returned to our nature playground, new sand and mulch have been delivered, and most importantly, our children are spending chunks of time outside. 
The first week in May is Teacher Appreciation Week throughout the country and we are celebrating. While most have felt the burden of the pandemic this past year on some level, few have experienced the effects more than teachers, especially in programs like PIC that have been open full time since last July.  
President Joe Biden released a proclamation on the importance of celebrating Teacher Appreciation Week this year more than ever.
PIC  Teachers have put their own health and safety on the line each day. They have added countless new responsibilities to keep children safe. They have changed their teaching practices and adopted new technologies. While opportunities to interact with their colleagues has been greatly diminished, they have continued to support one another in every way possible.
They have been and remain a champion team, and there are not enough accolades of appreciation in the world to convey this.
Like so many other pandemic activities, our appreciation week looks different, but we will still show our teachers some love with cards, a special lunch and other treats. If you haven't had a chance to send your classroom teachers a message, feel free to drop off any cards or other messages in the labeled boxes placed at our entrances. 
Over this pandemic year, many teachers have continued on their path to complete higher education and credentials. We are incredibly proud of each of them. It is not insignificant to work full time and at the same time, complete college degrees (and for many parent young children). 
This month, we celebrate the completion of degrees of several PIC teachers. A huge shout-out to Steve Jansson on the completion of an associate degree, Manny Harris and Ben Wasman on the completion of a bachelor's degrees, and Joann Schock on the completion of a master's degree. Both Manny and Joann also completed their student teaching experiences this semester and are close to completing all the requirements to receive PA state certification.
We applaud the commitment, the sacrifices, the determination, and the tenacity of all of our teacher grads and those working towards their degree and pursuing credentials! It is through them that we continue the level of excellence that is the hallmark of PIC.