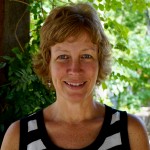 Joann Schock
Lead Teacher
It is a pleasure to spend my days with your children. We see so much change – they start off dependent on us and leave independent and ready for new challenges!
PIC's strong sense of community attracted Joann to teach here. And the children are why she stays. "I love the small moments that you have with the kids. They love to learn."
Her days are filled with humor, too. "Once we were on a SEPTA bus with the Fireflies in Center City. One child looked out the bus and said excitedly, 'Look everyone ... teenagers!!' I love that we get to see the world through their eyes."
A mother of a PIC graduate, Joann loves gardening, camping, and spending time with her extended family. She is a past recipient of the Terri Lynne Lokoff Teacher of the Year award.