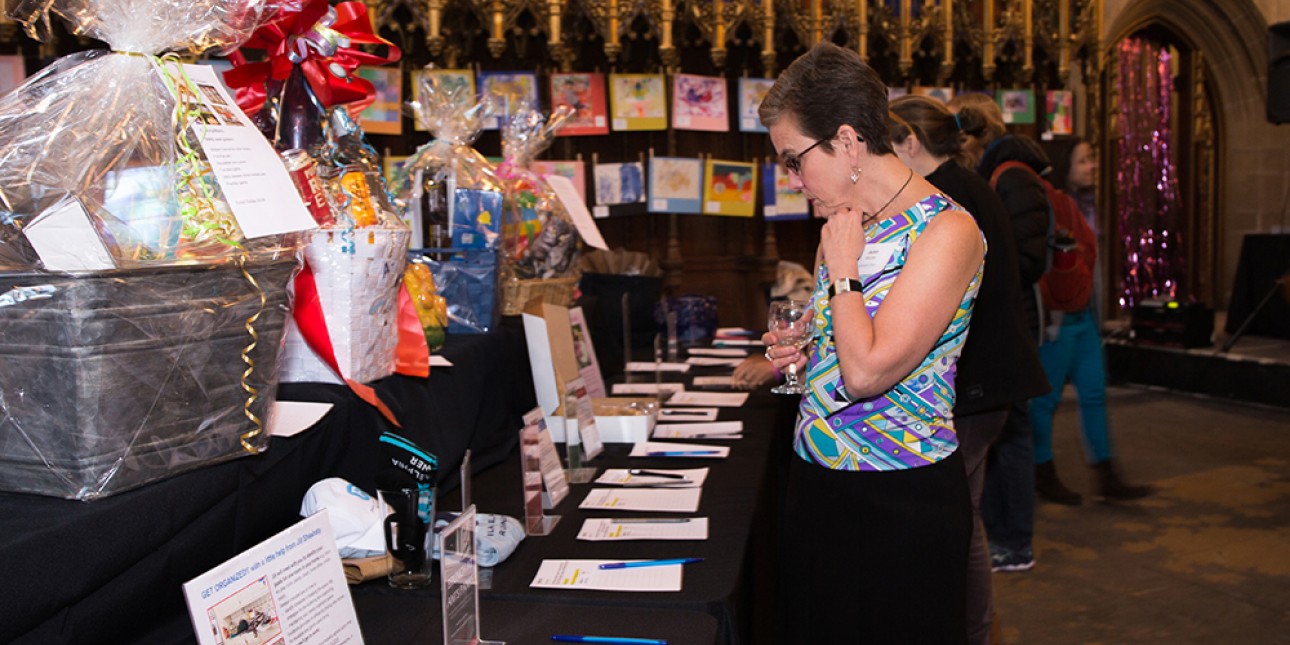 Each year, we ask families to reaffirm their commitment to our community by supporting ArtStart, PIC's fall fundraiser. The money we raise, provides financial assistance to families with children enrolled in our early learning, after school, and summer camp programs. 
How can you help ArtStart raise more funds?
There are many different ways that you can help out. Here's one way...
The silent auction at ArtStart is created each year by families, friends, alumni, staff, and committee members. We work hard to add new items and bring back favorites. The success of the event relies heavily on the money generated by guests bidding on exciting auction items.
You can: Get a gift certificate from your favorite restaurant. Donate something you create, like a work of art, pottery, or a hand-knit item. Offer to pet or house sit. The possibilities are endless!
Do you bake? One of our most popular items has been "Bread-a-Month" where a PIC parent bakes and delivers a different variety of bread each month. What's your special talent?
ArtStart's top revenue generating items include:
Vacation homes
Teacher-led children's outings
Tickets to an event (sports or theater)
Restaurant gift certificates
Hotel stays
Here's the ArtStart 2019 donation form. Please consider ways you can donate or help secure items or ads.
Why support ArtStart?
In 1986, a small group of families started the tuition assistance program in order to help enrolled families who do not qualify for child care subsidies, but who cannot afford full tuition at PIC. ArtStart continues this tradition of families helping each other.
PIC awards close to $40,000 in grant support annually to families through its Tuition Fund.
Over the years, PIC's tuition assistance has grown. Today's Tuition Assistance program:
Awards grants to families whose income is below the federal poverty level.
Gives children of PIC teachers and staff the chance to be at PIC.
Funds the difference between government reimbursement and the true cost of care for PIC children supported by subsidy .
We are a community of families who pay full tuition and others who are unable to afford PIC without financial assistance. Your support will help PIC maintain the diverse community that we are, and give more children the opportunity to get a high quality start.
Your help is needed! Please contact Development Manager Karen Stachelek at kstachelek@parentinfantcenter.org.