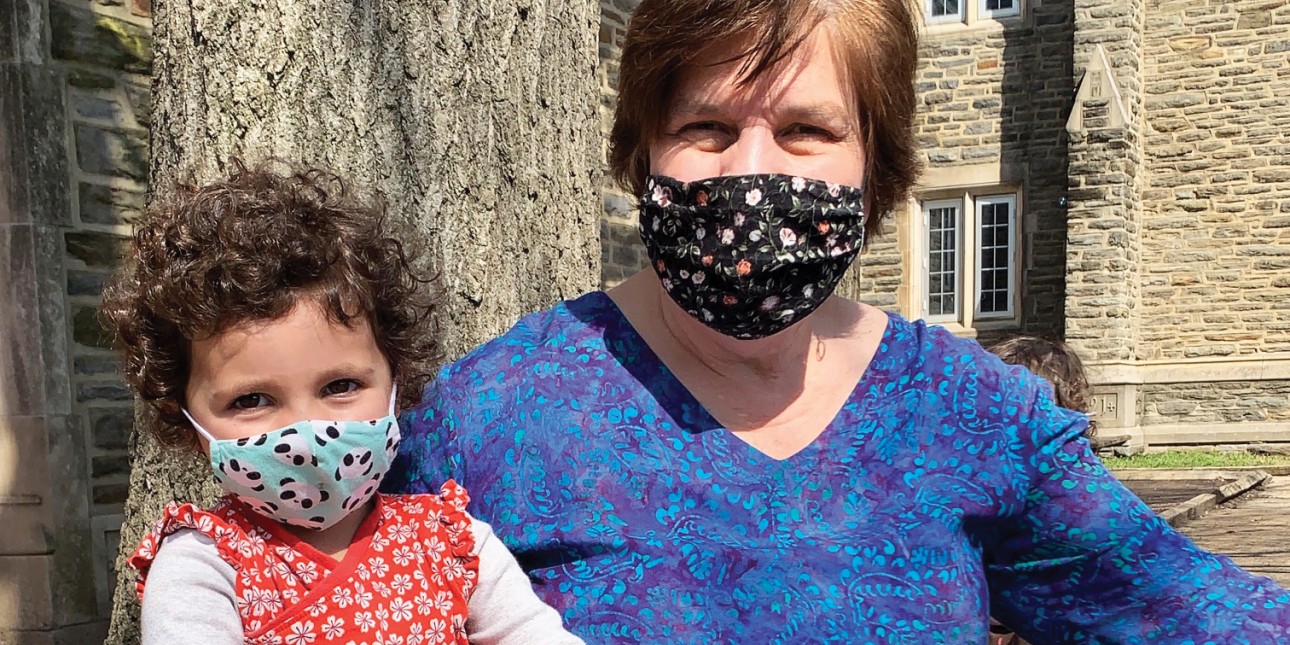 a monthly message from Deb Green, Executive Director
"This has been the toughest year I have experienced during my career"
March marked one year from the time COVID-19 closed our doors. I see hope on the horizon, but I cannot overlook the many obstacles and emotions that make up the true story of the past year.
It is a story of fear. Fear of a major community outbreak and rising COVID numbers. Fear that we would be unable to pay staff while we were closed. Fear of serious illness or death of anyone I know or who is part of the organization I lead. These fears led to many sleepless nights.
It is a story of community. PIC's community came together in ways that were more than I could have ever hoped. We saw incredible generosity in giving, in understanding, and in flexibility among our families and staff. Alumni families, local businesses, and the many friends of PIC responded quickly to our calls for help.
And, PIC community members volunteered their time and expertise. We had physicians willing to serve for MANY months on our COVID Task Force and a Finance Committee ready to face the financial ramifications of this crisis. We are so fortunate to have people we can turn to for help.
It is a story of triumph. We reopened after nearly four months of closure. PIC is an example that with appropriate health and safety protocols in place, programs can open and remain open.
It is a story of loss. So many staff members and families have lost loved ones, without the chance to really their goodbye.
It is a story of resilience. Many of us have been pushed to the very limit of what we can handle. Through these struggles, teachers have come to work each day, and families trust us with the care of their children. Through it all, we put the children first.
It is the story of weather woes. While this feels funny to write, this was real. We faced rain, snow, sleet and hail, not to mention strong winds and lightning, like never before. Families lined up for temperature-taking each morning, and picked up children in every possible weather condition. Administrators and teachers were there. The weather did not dampen our spirits.
It is a story of racial injustice. No story of the pandemic year is at all complete without the stark reminder of how the injustices against Black persons play out in horrific ways, and the vital calls to action that come with it.
It is a story of frustration. Frustration over vaccine distribution was paramount in my field. While child care operates as a major driver of the economy, its value is still not completely recognized. Significant advocacy efforts were needed to get teachers working in child care programs on the same vaccination distribution level as teachers in schools.
It is a story of great relief. Relieve with every report of a negative test result. Each time federal and state funding came there was relief. Relief when our first teachers received the vaccine.
This has certainly been the toughest year I have experienced during my career. Now that Spring is here my gaze can return to hope. Days are longer and PIC children are thriving. Vaccination education and access grows. Our advocacy efforts are being heard in new ways.
Very early on, PIC adopted the motto that "we are all in this together" and I think that this attitude of partnership will continue to carry us through.