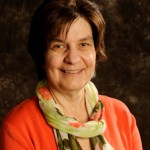 Deb Green
Executive Director
After all my time in this field, I continue to be filled with joy each and every day that I go to work.
she/her
Deb is a seasoned early childhood professional with over 30 years in the field. Before coming to PIC, she was the Director of the Early Childhood Program at Abington Friends School. For many years, she was the owner/director of her own NAEYC accredited program in the Art Museum neighborhood. She has also taught classes in Early Childhood Education for the past 18 years at Community College of Philadelphia.

Deb holds a B.S. in Early Childhood and Elementary Education from Penn State and an M.S. in Early Childhood Administration from Beaver College (now Arcadia University).

Deb is no stranger to PIC. When she got started in the child care field, she found a good friend and mentor in PIC's then Executive Director Marni Sweet. She is very familiar with what makes PIC the special place that it is.