PIC Summer Camp is (not) boring!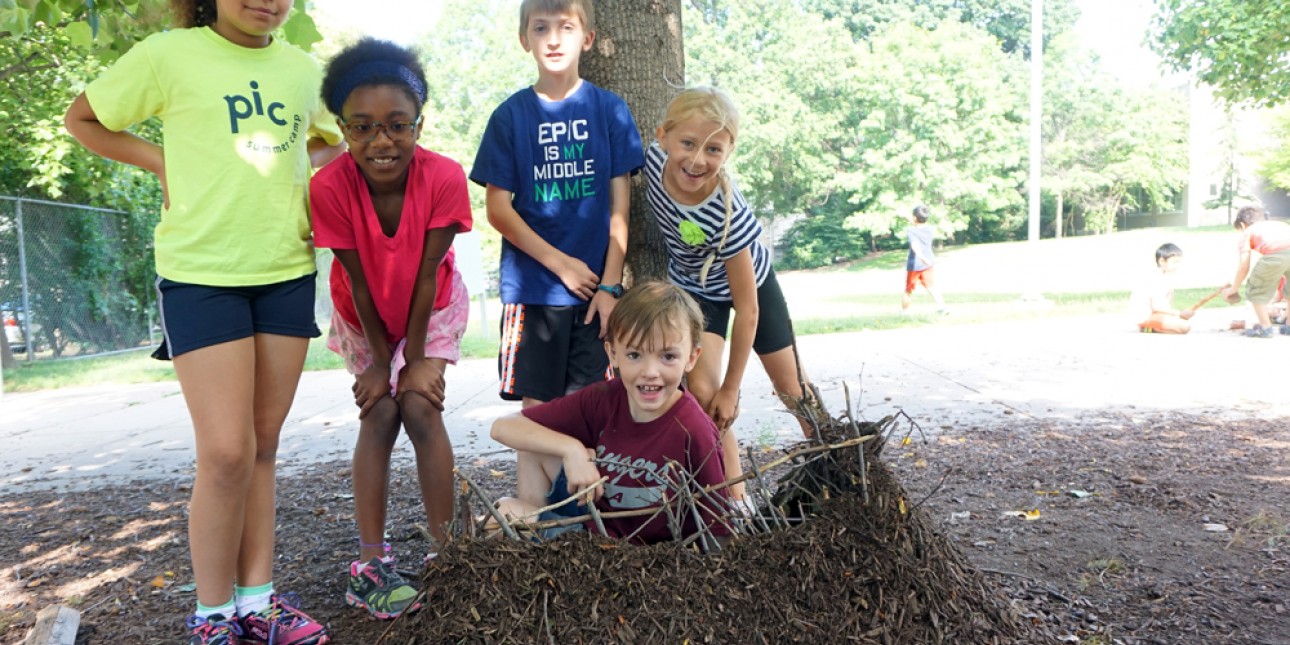 We have kicked off
PIC's Summer Camp program
and our campus has come alive with 64 school-agers outside for much of the day.
We have many activities planned this summer, but for me it's the unstructured time (or free play) that can have the biggest impact on young minds.
Children organically come together. They are inspired to create. They build.
This is when the magic happens!
As I walked into work this morning, I was welcomed by several smiling faces. I was invited to see what they made. They were each oozing with pride!
From the humble beginings of a single tee-pee crafted out of twigs, wood chips and dirt, they described how a larger shelter structure grew. Not only were they eager to show off their creation, but I learned that two squirrels had come by to rest. One child thought it could be a great place where they could return to eat acorns.
While many children are "bored" and need to know "what to do next," consider down time as a chance for them to think, imagine, and grow. It is during this time that the next big idea will be hatched, not while they are in the throws of school work or connected to a digital device. And, quite possibly it will be inspired by nature!
Vive l'ennui! Long live the boredom!