Make Music Philly Rocked PIC!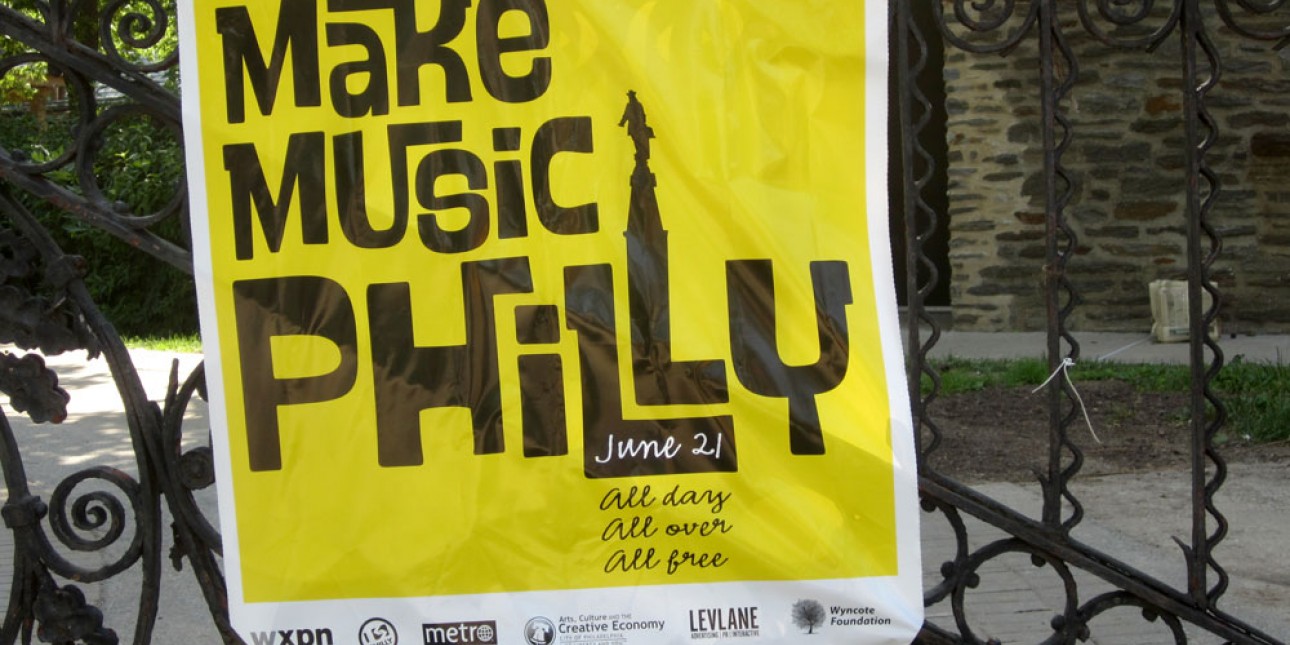 Great Music! Great Nature Play!
On June 21, over 165 people came out to PIC for a community concert organized as part of the city-wide Make Music Philly festival. After a few random rain drops fell, we enjoyed a very sunny morning. 
From 10:00 am to 12:30 pm, there was a live lineup of performers--from both inside and outside of PIC--featuring a cappella, children's songs, folk, and more. 
We want to thank all of our great musicians who volunteered their time and talents: The Larks, Brooks Wilson, Sarah Motis, Scott Weidman, Kia Knight, Angel Brice, Katie Foley, Anthony Coppa, and Barbara Gettes.
We especially want to thank our friend and neighbor Kathy O'Connell, host of WXPN's Kids Corner, who graced our stage as the event's official emcee.
During the morning, families also had a chance to experience PIC's new outdoor play space, the Magic Circle, nature playground/outdoor classroom. There were several activities set-up to engage children in unstructured, outdoor nature play designed to stimulate the senses, encourage creativity, and offer endless opportunity for learning and fun.
Children experimented with instruments and movement on a beautiful outdoor stage, jumped along tree stumps, built structures out of sticks and blocks, created art projects using natural materials, explored the children's garden, and played on the playground equipment. We thank all of our playground ambassadors and volunteers who helped make the experience special.
This first-time community event hosted by PIC was organized by a committee made up of PIC parents and staff. We thank them for all their hard work: Anjali Gallup-Diaz, Deb Green, Rachel Isaacson, Fatimah Mitchell, Dan Scholnick, Amanda Schroeder, Karen Stachelek, David Stotz, Anjerrica Tyler, and Scott Weidman.
We had a great time and hope that Make Music Philly at PIC will become an annual tradition!