Kia Knight's poem is published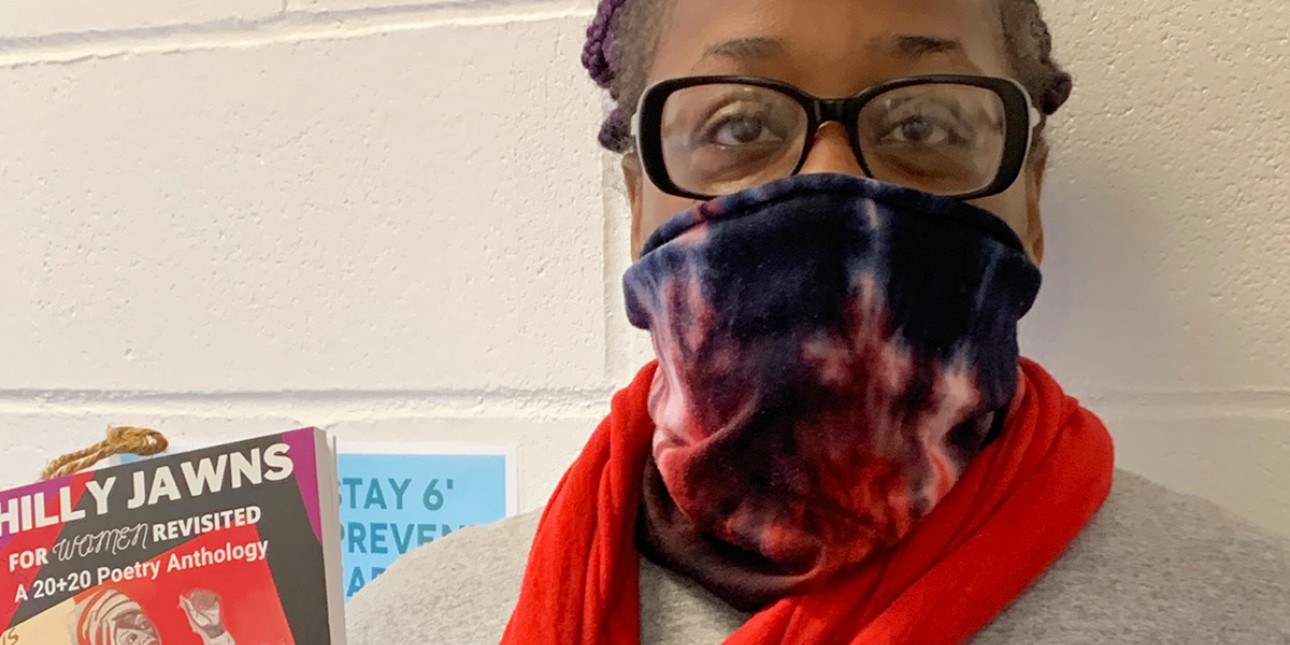 We applaud Blue Jays teacher Kia Knight whose poem entitled, I Can't Breathe, has been included in the newly-released anthology, Philly Jawns.
Kia wrote this poem while PIC was closed last year, and then shared it with fellow staff on a Zoom call before we reopened in July. For Kia, writing poetry heals. During the extremely difficult time she faced last year, this outlet of expression was powerful. Her poem is honest and it is deeply moving.
The purpose of the Philly Jawns project was to gather poets connected to Philadelphia to honor Nina Simone with reflection and expression as they experienced the actions and images of explicit racism, and continuing violence that black people experience at the hands of police.
Kia is honored to be in the company of so many multi-talented women. "Philly Jawn is a special place where I found inspiration as I worked through what was going on."