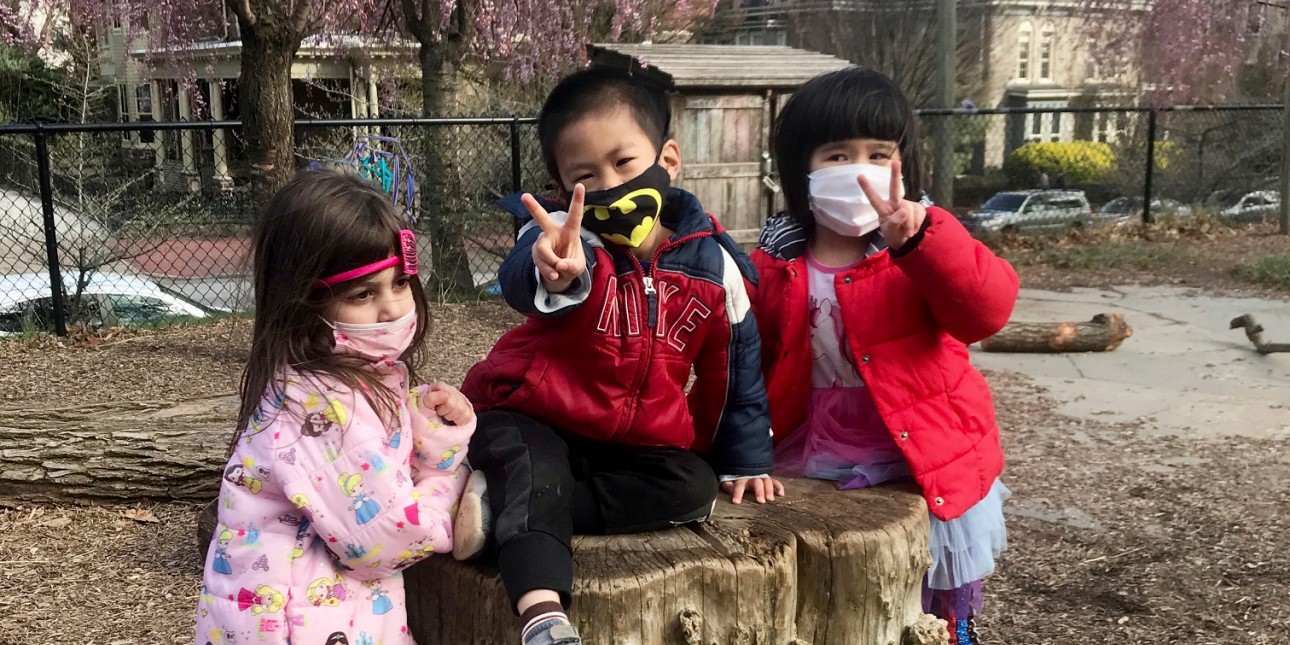 a monthly message from Deb Green, Executive Director
It's spring! For the first time in many, many months I am not going to write a message with COVID-19 at its center. Instead, I am going to simply relish in what I see around me. 
In the last few weeks alone, I've watched children chase bubbles, talk to birds at the feeders, build a fort under the picnic benches, plant seedlings they had started in their classrooms, puddle jump, open a restaurant with plenty of mulch on the menu, and mix every potion imaginable with sticks and mud. And spring has just started! 
It is impossible to watch children engaged in outdoor play without seeing sheer joy and reminding us why we are all here. Recently I overheard a group of children and their teacher have a serious conversation to decide together how earthworms (recently discovered in the soil) should be treated. When the teacher asked the children if they thought earthworms should be allowed to live, hands shot up in the air with resounding screams of "Yes!" While smiling at everything PIC that the conversation represented, I was also quite certain that the earthworms were pleased with the response. 
Another recent day I watched several children on the playground scamper across some wooden beams on the playground. Two younger children joined them and stood up on the beam, clearly nervous to take a step forward. The older children immediately said, "We'll help you" and offered their hands for support. I simply relished in both the kindness offered and the success achieved. Risky play is so important, but even better when assisted by peers. 
At PIC, children are blossoming. They are growing and learning. They are thriving in every way.  As I see all the unadulterated joy around me, I am reminded of what we are all about!