In the Classroom: The Sunshines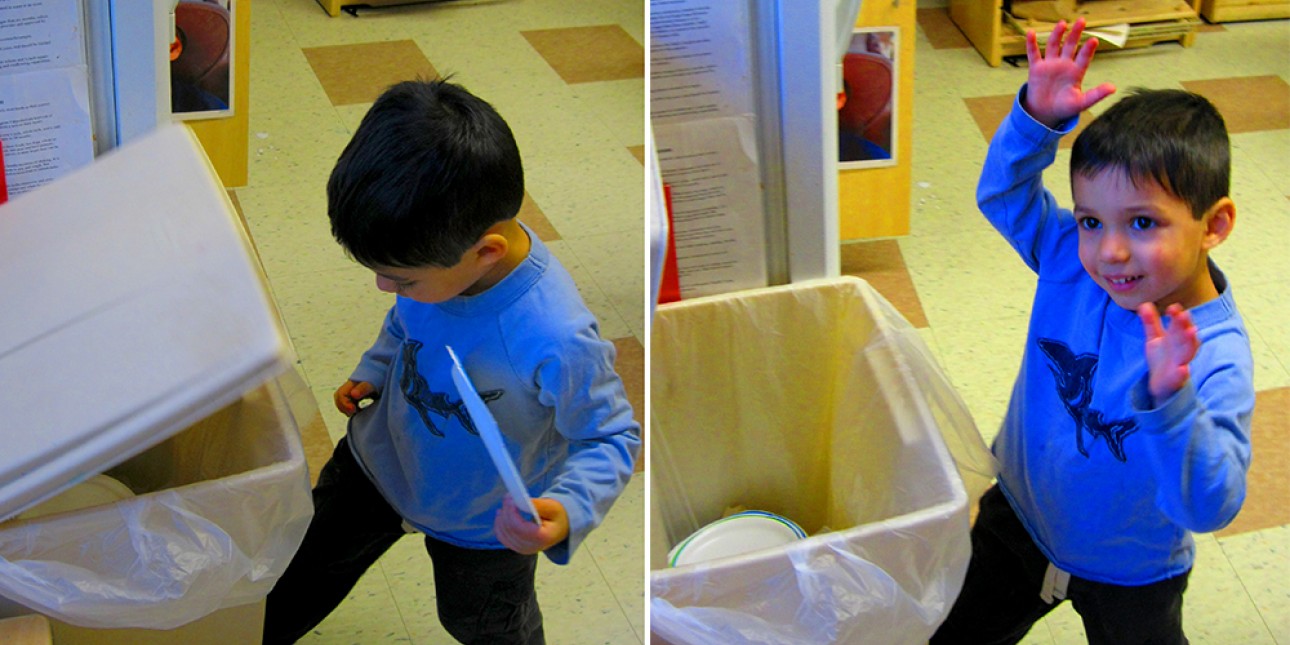 Self-help in the Sunshines
As a healthy part of normal child development, children have a drive to be independent and do things on their own. In the Sunshines classroom we encourage self-help skills by allowing and encouraging the children to take responsibility whenever possible.
Some people may underestimate the skills of a toddler, especially in today's busy world. It can be faster and less messy to do things for the Sunshines, but they learn so much from doing things themselves.
When Sunshines practice self-help skills such as pouring their own water, serving their own snack, and feeding themselves using utensils, they are practicing their large and small motors skills. They gain confidence in their ability to try new things and build self-esteem and pride in their independence.
These are some types of self-help skills:
Independent dressing ~ you can encourage young toddlers to pull their socks on and off, pull up pants after diapering or toileting, take their shoes off or put them on. As they get older, encourage them to dress themselves but help with the challenging steps such as zippering and buttoning.

Self-feeding ~ Let children be as independent as possible when eating. Give them the tools to be successful such as bowls that attach to the table, child sized utensils, and small cups.

Hygiene and toileting ~ look for signs of readiness for toileting. Encourage children learning to use the toilet to climb up and down by themselves, pull clothing up and down, and wash their hands independently. Encourage children to brush their teeth all by themselves. Just be ready to help and support when it's needed.

Helping with daily chores ~ they can help with chores like table setting. Give them the responsibility for putting napkins and utensils on the table at home.
The Sunshines always clean up after they are done eating by taking their plates and cups to the trash all by themselves. They put their lunchboxes in the refrigerator after they eat lunch. They also encourage each other and help each other out.
As adults, we are important role models in these young lives. We model self-help skills all the time and children learn a great deal from watching us. Then they need the chance to practice!