In the Classroom: Starlights and Dragontails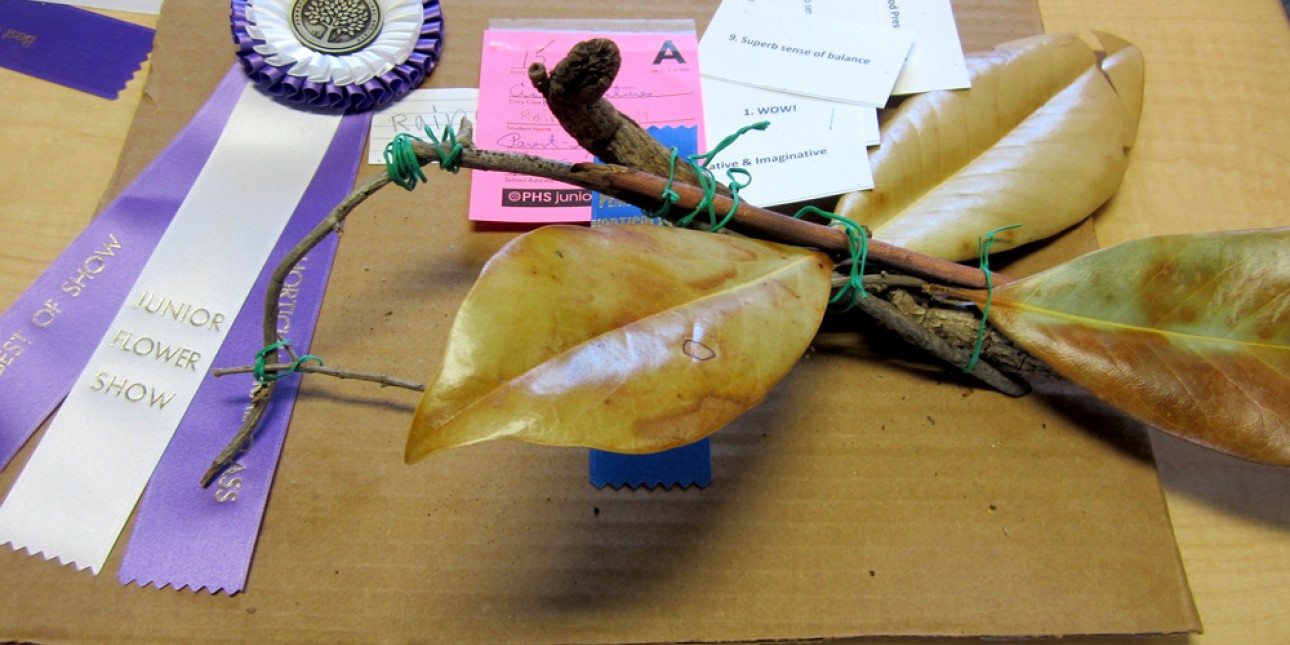 An Award Winning Surprise!
Every Friday in the After School Center is Surprise Friday, a day that the children do not know what they will be doing before they arrive.
On a recent Friday, the Startlights and Dragontails got a great big surprise when they got to PIC! 
Several judges from the Pennsylvania Horticultural Society stopped by PIC midday. They came to award ribbons to the Starlights and Dragontails who had participated in the PHS Junior Flower Show.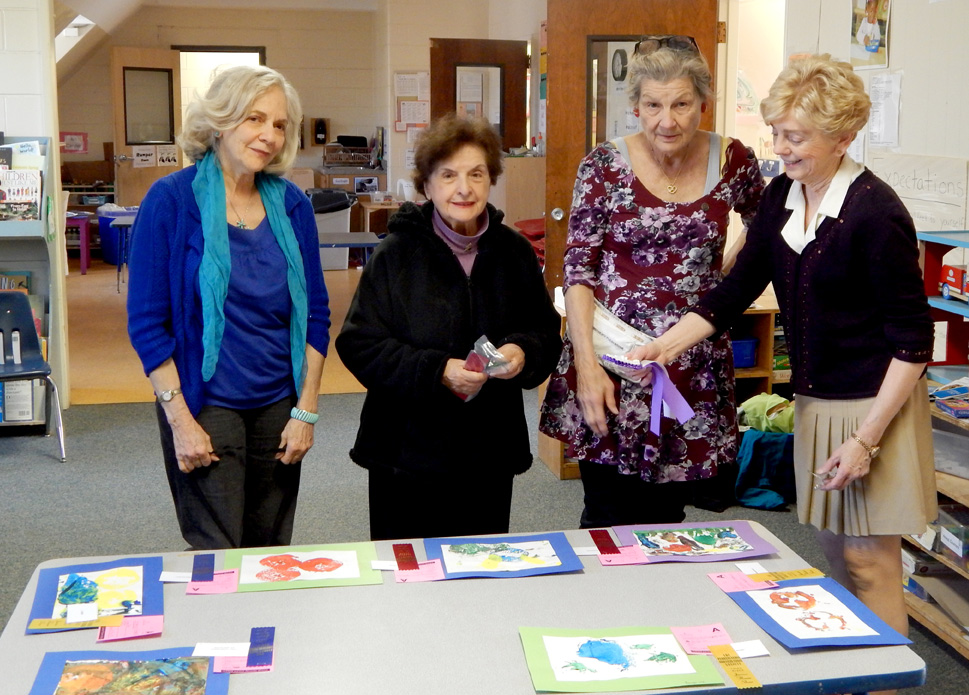 It all began on an earlier
Surprise Friday
, when the children were given the chance to create artwork featuring natural materials for the Junior Flower Show. This year's theme was Nature's Palette, Get Artsy and the categories were Crafty Creatures and Vegetable Prints. 
After a day spent at the Woodlands Cemetery students collected enough pine cones, twigs, seeds, and leaves to create representations of living or imaginary animals. They used a cardboard base and wire to assemble their sculptures. 
In addition, several Dragontails made block prints using a cut fruit or vegetable to create a design using a variety of colors to enhance their print.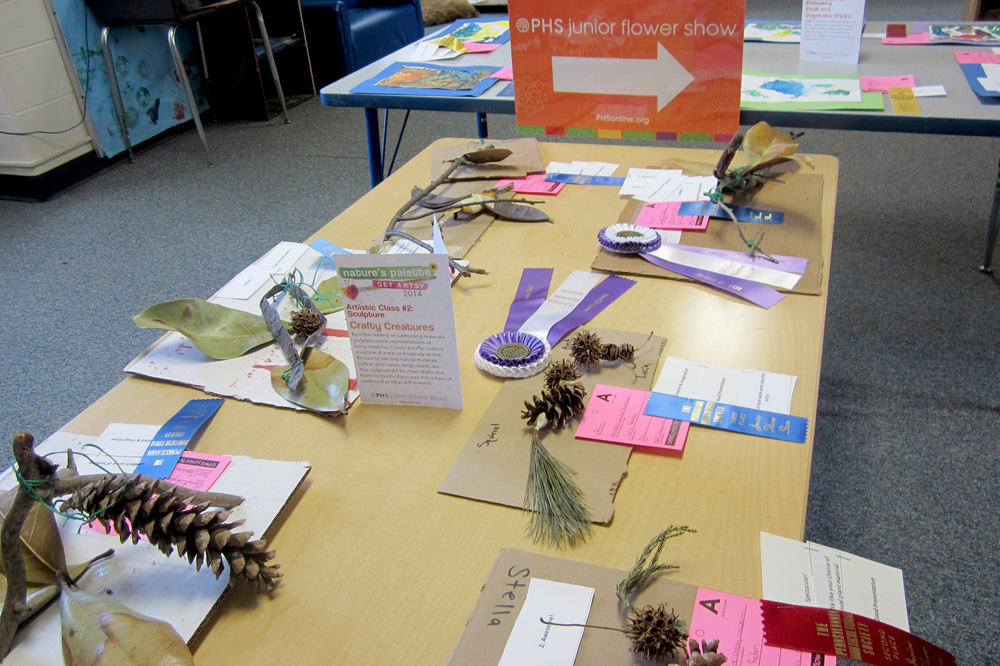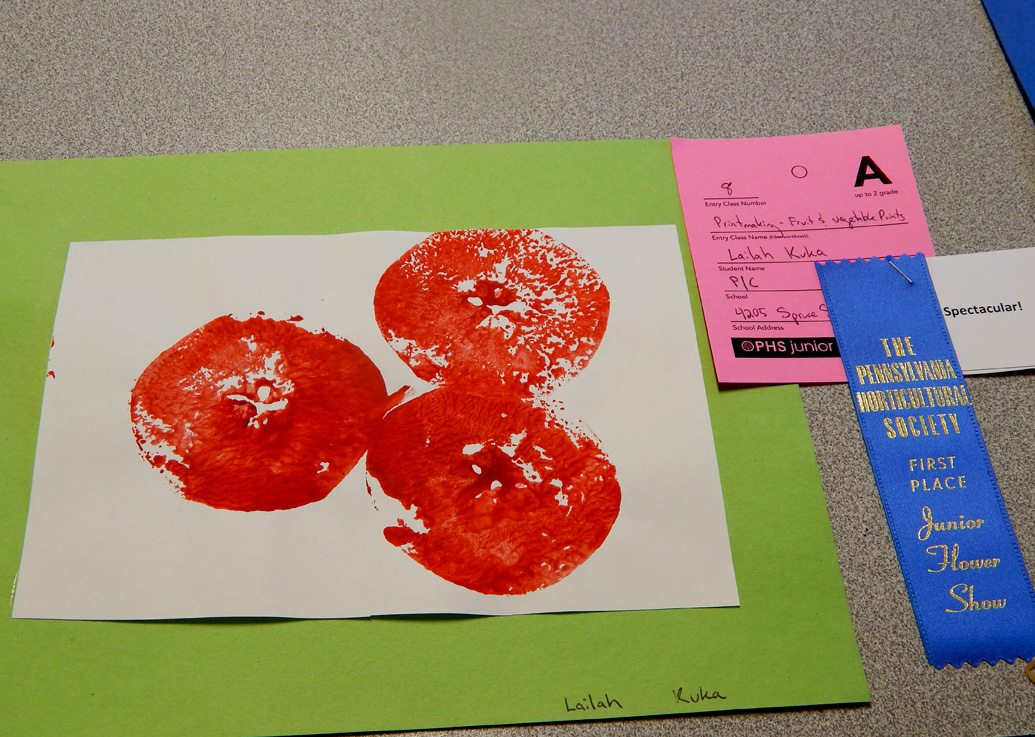 All the students were excited to see the ribbons they won and the encouraging comments made by the judges. Starlight Rainer Arendt and Dragontail Lucia Raboteau were each awarded a Best of Show ribbon for their creations and 
will be invited to the 2015 Flower Show at the Convention Center to display their winning entry.
What a wonderful surprise!