In the Classroom: The Rainbows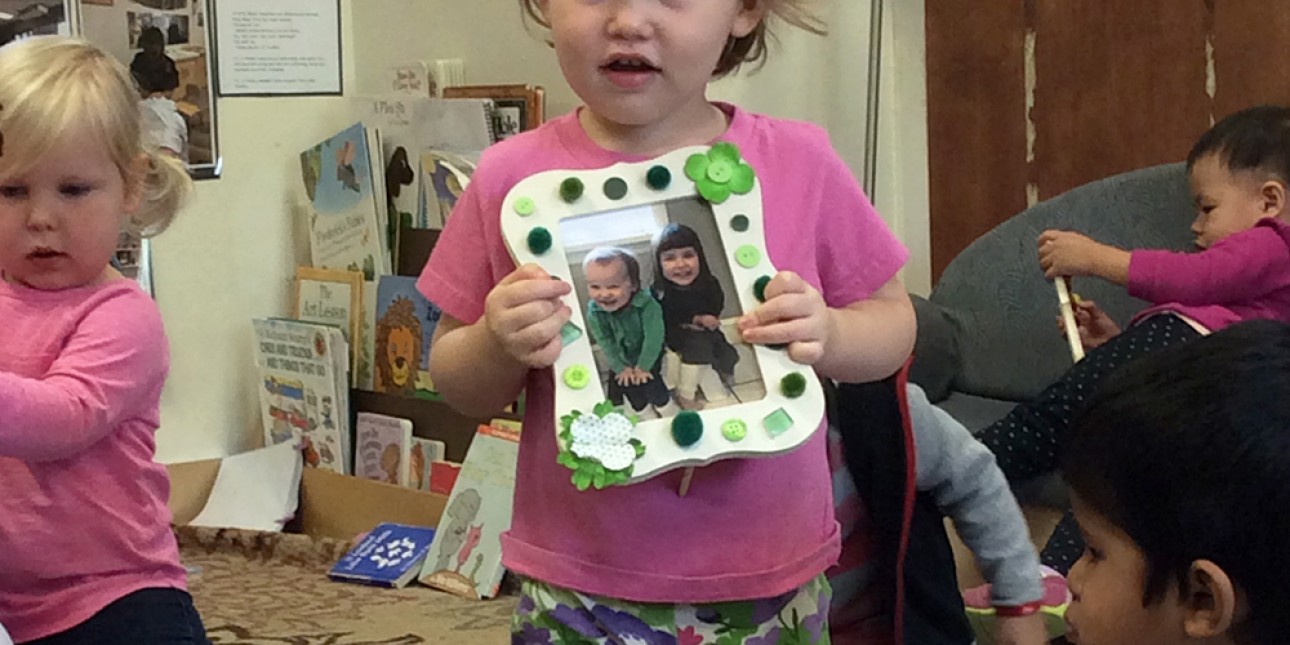 Friends and Families
Fall is full of fun, friends and family for the Rainbows. We often experience children announcing the arrival of their friends' parents at pick up. Rainbows even join in giving a "PIC push" to parents as they leave in the morning.
Children are so happy to share about their families with their friends. One morning meeting, Rainbows stood up, held their family photo frames and told us the members in their families.
As a Math and Literacy activity, the Rainbows participated in a survey called Who Brought You To School? Rainbows made marks that corresponded to colors, coding their grandparents, dad, mom or babysitter.
One Rainbow asked, "Can we add a color for sisters?"
We have asked families to print photos and send in names of family members for Rainbow photo albums. Each Rainbow added their unique touch to the albums painting the covers with tempera paints. We look forward to reading, and listening to the Rainbows read about their families.
There are many ways we learn about our families here at PIC.
Many family members joined us for our Fall Family Festival. On that day, we were happy to meet grandparents and new babies.
We take pictures when children get dropped off with family members visiting from out of town. One Rainbows' grandparent even joined us for a game of musical chairs.
Our families shared their Halloween traditions with photos of themselves in costumes such as Llama Llama Pajama and the characters from Harry Potter.
This month, we invite our families for Grandfriends Days, a chance for children to share more special people in their lives.
We want to help children continuously learn about themselves and their friends and families. At the same time, children and families are building relationships with each other, and with us as their children's' early learning educators.