In the Classroom: The Moonbeams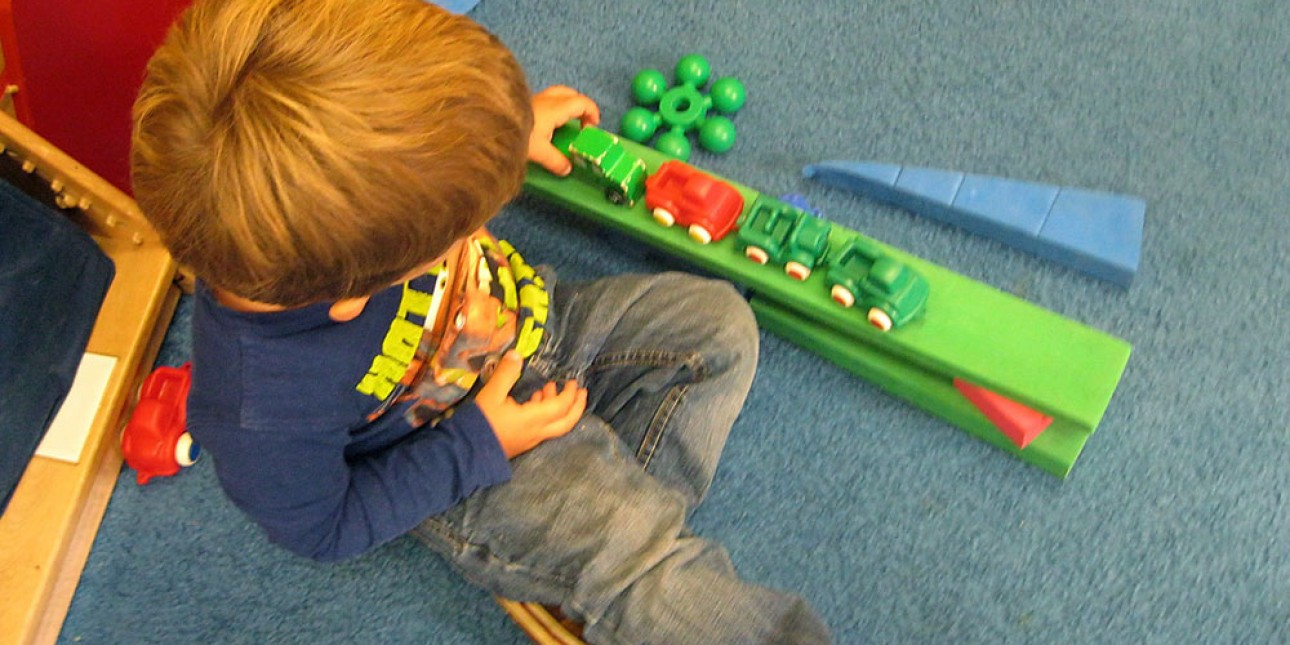 Building Up, Up, Up
The Moonbeams have really been into building lately. This includes building with blocks, Legos, and most recently, the sound tubes.
While building, children are developing social and emotional skills, learning teamwork and experiencing feelings of competence. They are also developing language and literacy skills, large and small motor skills, and cognitive skills.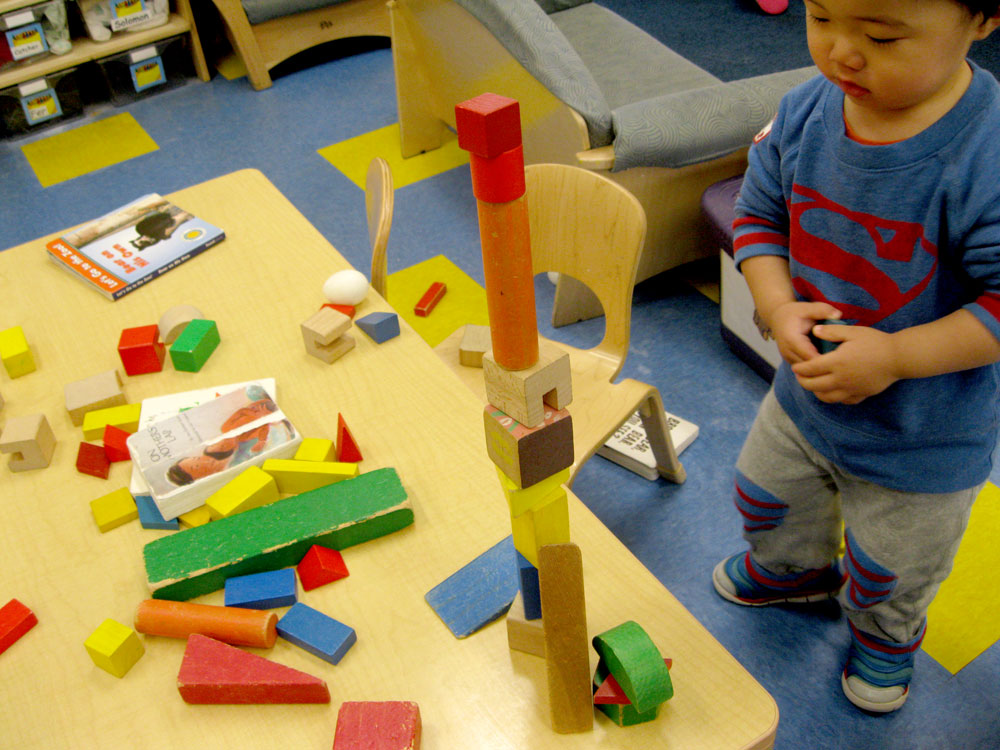 They are learning how to compare: "My tower is bigger. That tower is smaller." We have been expanding on their concept of building by helping the Moonbeams make ramps for their cars, houses for people, barns for the animals, etc.
Teachers ask our enthusiastic builders questions to make them think: "How tall do you think you can build your tower before it falls?" We encourage the Moonbeams to respect each other's work and urge them to tell their friends, "This is my work. Please don't knock it down."
Moonbeam teacher Shayla Felton-Dorsey recently went to a workshop on block play. She shared information with us on the different opportunities for learning during this activity and props that teachers can use to extend block play including blueprints for buildings, hard hats, and paper, clipboards, and writing tools. 
What may look just like child's play, actually has the Moonbeams "building" upon their own skills!