In the Classroom: The Hawks & Eagles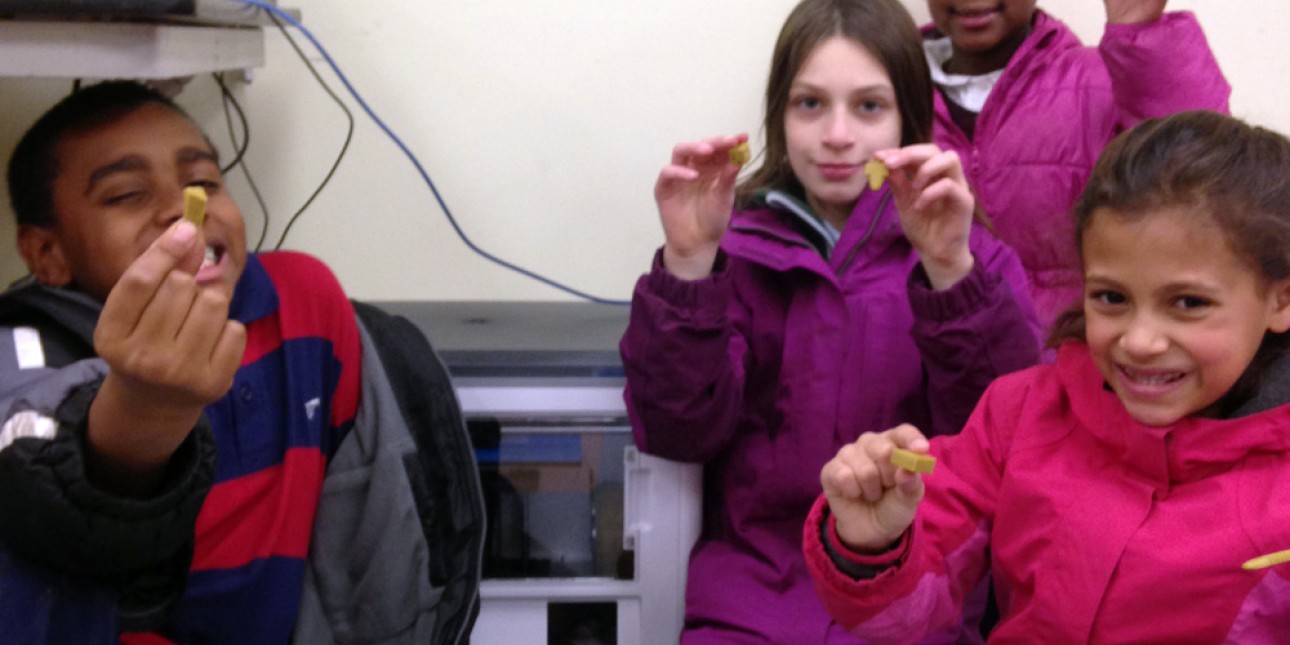 On a recent afternoon, when the after schoolers arrived, they immediately noticed that there was something new in the Stucco Building. Next to the computers sat a large cube shaped piece of equipment that none of the children recognized.
Conversations started flowing about what it could possibly be. After listening to their very creative guesses, we revealed that it was a 3D printer. The response was enthusiastic as we heard comments such as "Can I copy myself?" "Can we make candy?"
The children were excited to see how it worked so for the first trial we designed a cube using the software program. The children patiently watched through the glass front of the printer as layer by layer it created the cube.
The cube was passed around and closely examined by all of the children. They were amazed by how this technology works. They then began to think of things that they could make and use in the After School Center.
Since Legos are one of the favorite activities, the children decided to look up different types of Lego pieces that could be made using the software and the 3D printer. They also created a list of people, vehicles, and accessories that they would like to make and use some day.
John explained that the 3D printer would be used for robotics club and special activities. The children will learn 3D modeling and 3D drawing using the computer. We hope to encourage critical thinking and young imaginations as we incorporate this new tool into our program.
Feel free to stop by the Stucco to see what the children, along with the 3D printer have created.