In the Classroom: The Grasshoppers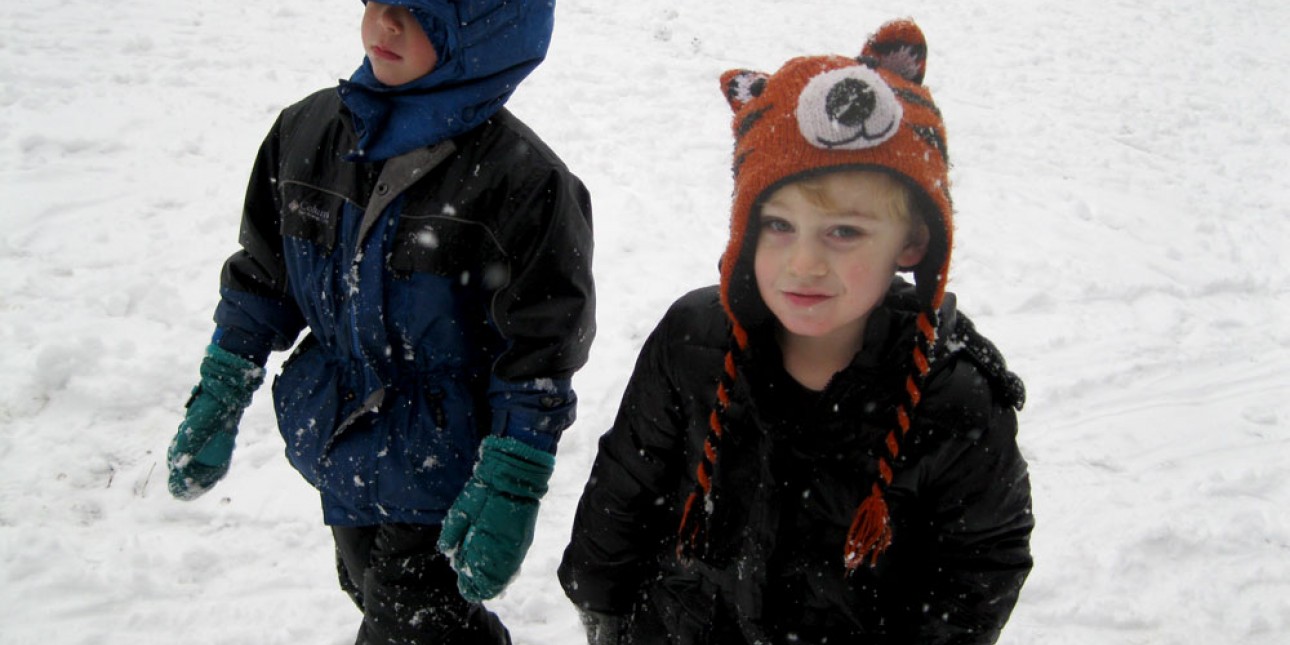 Having Expectations in Common
Stated expectations are a common thread between PIC classrooms. In the Grasshopper classroom, we call these expectations our "classroom practices." We chose this language to foster a sense of community, and our hope is that everyone—children, teachers and parents—will use them as a guide for what to expect from their classroom experience.
An example of one of our main classroom practices is "We take care of our bodies." These practices include asking children to bring their own water bottles to PIC, and to practice basic self-care and self-sufficiency tasks, such as cleaning up their places after they eat and zipping their own coats.
This time of year, children come to school prepared for outdoor play on all days, in all types of weather. These practices encourage children to take responsibility for their own needs.
Another classroom practice is "We take care of our environment, inside and out." With the growing environmental awareness at PIC, and indeed in the West Philadelphia community, our families have taken great care to minimize waste in our lunches. Grasshopper children take careful notice of what items of their lunches can be recycled, composted or used again. We are encouraged to see the great pride the children are taking in their growing sense of environmental stewardship.
Finally, we observe the classroom practice of "We work with teachers and teachers work with us." At PIC, we encourage open communication to support and strengthen relationships. For children, it assures them that when there is a conflict or difficulty, it is safe to talk about it. It also sends the message that we will work together to find solutions.
With open dialogue, classroom visits, and our written communications, parents and caregivers are an important part of our classroom culture. Our hope is to build a community of caring and learning among children, teachers and families alike.