ArtStart 2019 - Mark Your Calendar!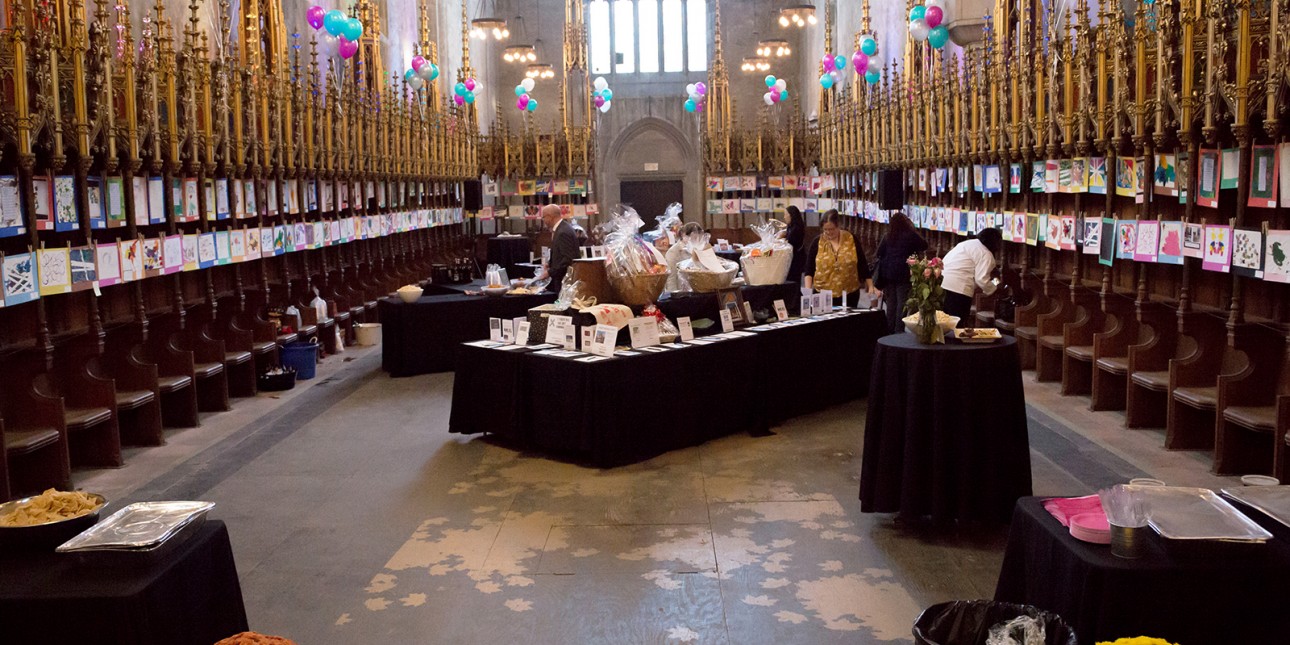 Thursday, October 24
5:30 - 8 pm
St. Andrews Chapel
on PIC's West Philadelphia campus
It's fun! It's in a beautiful space! There's amazing children's art all around!
And, most importantly with your help, more families who cannot afford tuition, will have the chance to send their children to PIC.
Guests will enjoy an exciting silent auction, along with hors d'oeuvres, dinner, drinks, and dessert. The evening also features a spectacular children's art exhibition with a piece of art from every child at PIC!
What's happening in 2019:
This year experience A Night at the Opera.
You will enjoy a wine tasting table through a sponsorship of underwriting from Moore Bros and a full buffet dinner from our friends at Beijing. There will also be a selection of beers from Yards Brewing, as well as non-alcoholic options.
Champions for Children Sponsors
The City Block Team
Beijing
Moore Bros.
Yards Brewing
We are grateful to all our sponsors who are committed to the children and families at PIC.
Won't you be a champion for children? Proceeds from ArtStart are dedicated to tuition assistance and benefit children from economically disadvantaged backgrounds.
For more information on getting involved or sponsorship opportunities, please contact Development Manager at 215-222-5480 or email kstachelek@parentinfantcenter.org.