Applauding Achievement: Kristy Carter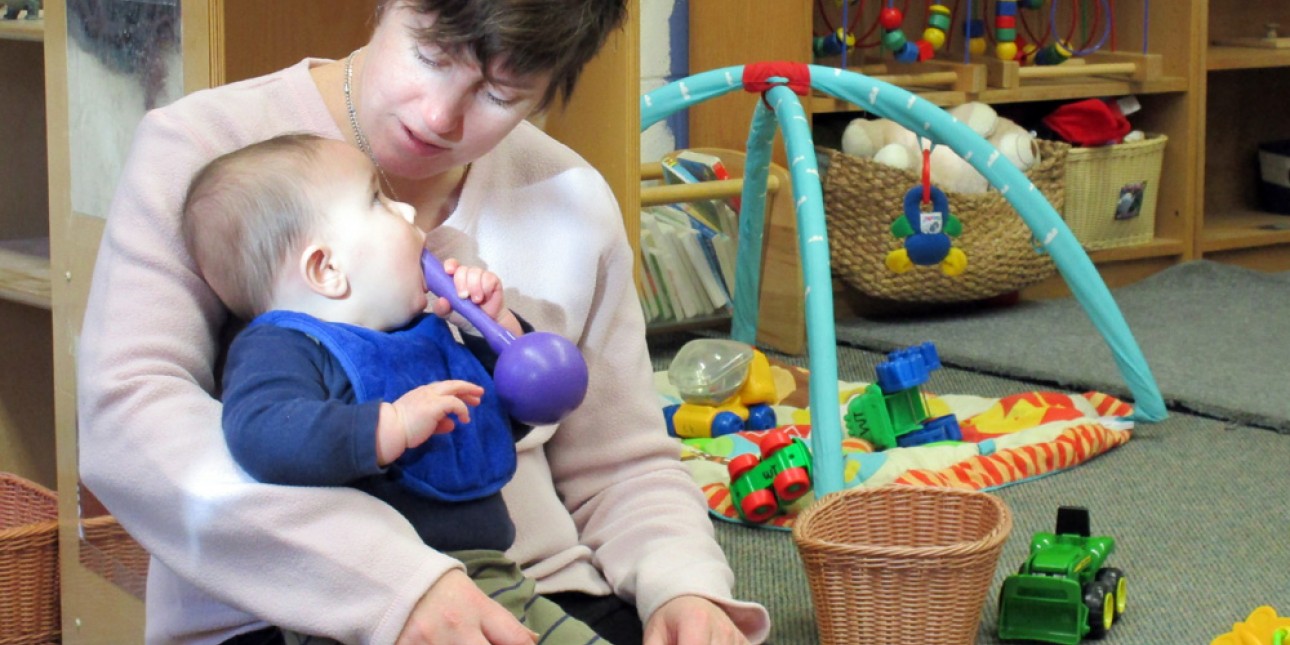 PIC applauds Wild Things Assistant Teacher Kristy Carter, who is one of many PIC teachers who has gone back to school.
Kristy is studying for a Master's degree in Special Education with a concentration in Autism Spectrum Disorders. Her program is online through St. Joseph's University.
Taking online classes can make going back to school a little easier on adult learners. But, it is still challenging.
Earning a teaching degree requires students to spend time in the field, observing and practicing skills. Scheduling these observations is tough for students who, like Kristy, work full-time.
PIC tries to support teachers going back to school and arranged a leave of absence for Kristy.
Last October, she worked with 3 – 5 year olds with developmental delays at an Easter Seals program in Philadelphia. She also had the chance to work in a class where all of the children had autism.
Kristy returned to PIC with new knowledge and energy. She knew there were ways to apply what she learned to her work here.
Preschool teachers have a valuable perspective and can help recognize developmental delays. Kristy feels that her education will help her better understand any "red flags" that she sees and provide support and resources for children and their families.
Kristy's interest in working with children with special needs began with her son who has Autism Spectrum Disorder, ADHD, and ODD (oppositional defiant disorder). While Tyler, who is about to turn 13, has given Kristy years of personal experience, she is seeking a broader foundation and understanding of children with special needs, especially in the classroom.
There are still more field placements for Kristy to complete. She plans to earn her degree in 2019. Kristy admits that going to school can at times feel overwhelming, but in her words, "I am doing it!"
We are happy to recognize Kristy for her efforts and determination. Way to go!