Alumni Reflections of ArtStart 2013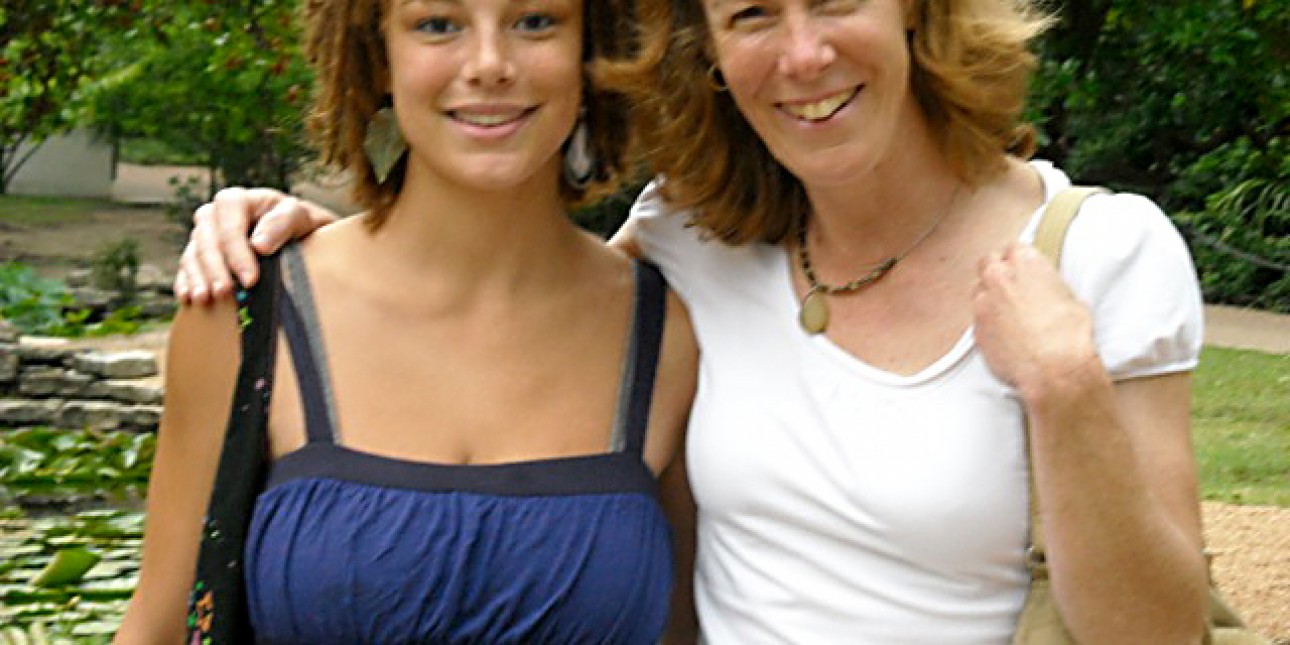 While a teacher at PIC from 1993-98, Lisa Hoke's son Alexander attended PIC's After School Center. Lisa's daughter Becca began in the Early Learning program and then attended After School. As an alumni parent, Lisa returned to PIC to serve on the PIC Board of Directors from 2008-13. This year she and Becca attended ArtStart together and shared their reflections.
Lisa: I really had no idea what I was missing!
Each year as the weather gets cooler and the days grow shorter there are events I look forward to—PIC's fabulous ArtStart is one of my favorites. As a former Bumblebee teacher (1993-98) and also the mom of two PIC alums, it is always a joy to reconnect with former colleagues and PIC parents.
It wasn't until 2007 that I first attended ArtStart and I really had no idea what I was missing. The ArtStart Committee seems to outdo themselves year after year in decorating the chapel, and PIC teachers and staff do an incredible job of making sure the walls are so beautifully adorned with the work of PIC's little artists. The chapel seems to buzz with the energy of PIC families and friends and, at least twice now, I have been a winning bidder!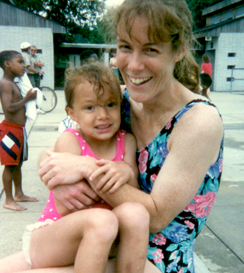 Last year, as I surveyed the auction items I looked up to see one of Becca's old Peanut friends who was attending ArtStart with his parents. And the conversation began: "Wow -- incredible -- how nice to see you -- my, how you've grown, I almost didn't recognize you -- where did you go to school -- and what are you doing now??"
He, like Becca, was in his early 20s, and seemed delighted to be back at PIC. When I contemplated the amount of schooling that happens after PIC—elementary, middle, high school and then college—I was reminded once again of what a very special place PIC is and what a wonderful evening ArtStart provides. I have to believe that PIC is one of the few child care centers anywhere that can attract 20-something alums to its annual silent auction!
I couldn't wait to tell Becca about my conversations that night, and vowed to make sure that she was with me at the next ArtStart. So just this past month, Becca attended her first official ArtStart. Here's what she had to say:
Becca: Community and relationships make PIC a special place
When my mom called to tell me about all the people who remembered me from my days in the Peanut Room, I told her I'd love to come to the next ArtStart. 
I could not have been more excited about being at PIC again. The chapel looked amazing, and though I'd been inside it years ago, today I can appreciate its architecture and beauty so much more.
It was fun to look at this year's anniversary slide show and try to recognize friends and teachers as the pictures flashed by. Though I did not get to see any images of myself, it was fun to see my mom's bright and shining face holding Bumblebee babies.
I enjoyed seeing some familiar faces at PIC, especially Safia Abdullah (PIC's Account Manager) who remembered me as soon as she saw me. When she enthusiastically called me over, I realized that my mom is right when she talks about the PIC experience.
It is the community and the relationships that are honored at PIC that really make it such a special place. I think that ArtStart, with all its great food, decorations and auction items, is still mostly about the wonderful people that make up that very special community. I look forward to many more ArtStarts to come!