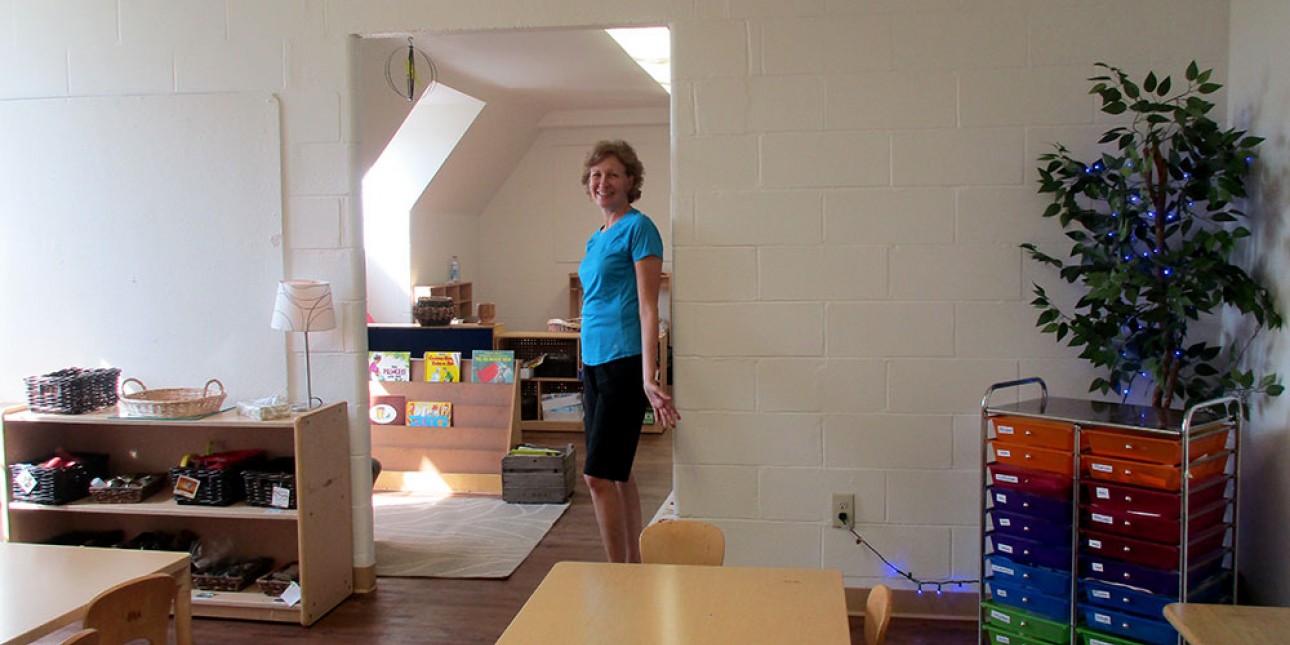 We were thrilled to be able to welcome the Fireflies back to a newly renovated classroom. They arrived to find it lighter and brighter and with updated cabinets and countertops. In fact, it took them no time at all to make themselves at home!
Lead teacher Joanne Schock says, "My favorite element is the new floor, which really helps unify the space." 
Aside from being attractive and easy to clean, the new flooring will support the children's learning by allowing for smoother transitions as children flow from activitiy to activity. Here are the initial shots, but stop by to really see the new room in action.