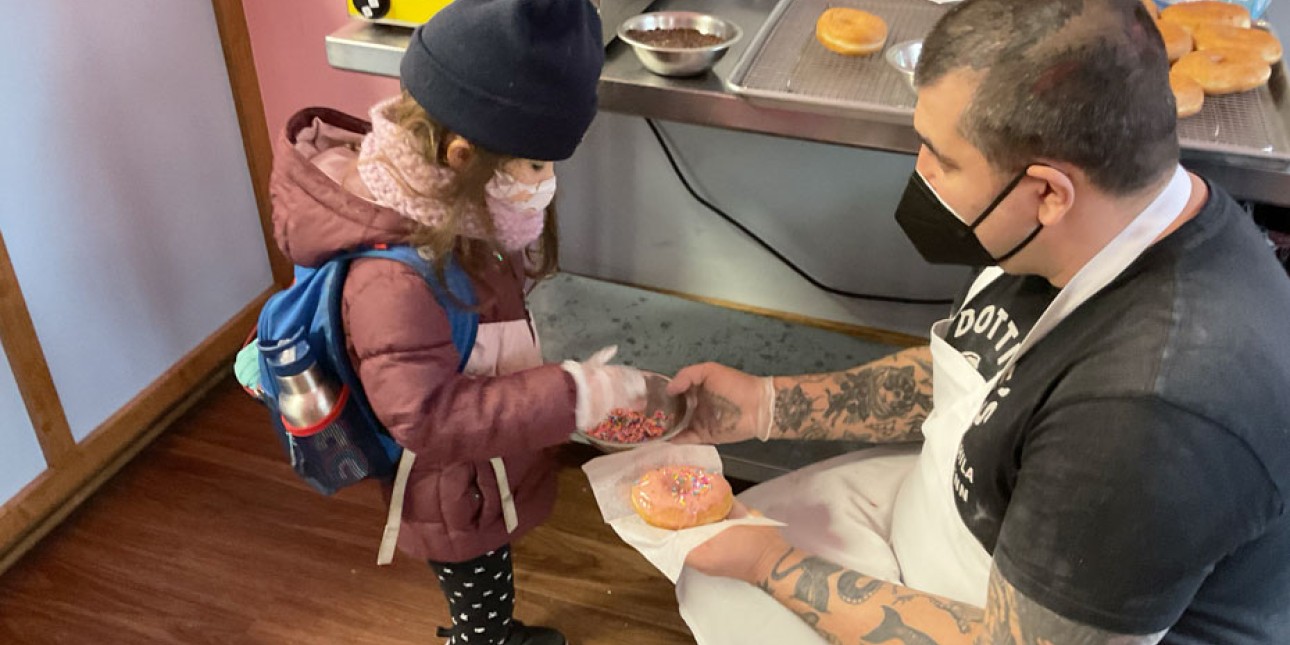 PIC is lucky to be based in a vibrant and diverse community. There are so many wonderful places a neighborhood walk can take us. This time the Grasshopper preschoolers took a trip to nearby Dottie's Donuts, a local vegan bakery.
After learning a little about the shop, one of the owners took time to answer some questions:
How are donuts made?
"Flour and yeast and soy milk and lots of sugar."
Are they bread? Made out of dough?
"Yes, a very sugar filled bread, made into dough."
Do they have sugar in them?
"Yes, lots!"
How do you get the sweet on them?
"We dip the top in icing."
How do they get the sprinkles on them?
"By hand, they sprinkle them."
Dottie's also set up a "build your own donut" station for the Grasshoppers. Children picked between chocolate, vanilla, and strawberry icing. Then they chose cookie crumble, pastel sprinkles, or star sprinkles.
Thank you Dottie's Donuts for giving us a great hands-on experience and a very sweet trip!