Summertime Stories in Clark Park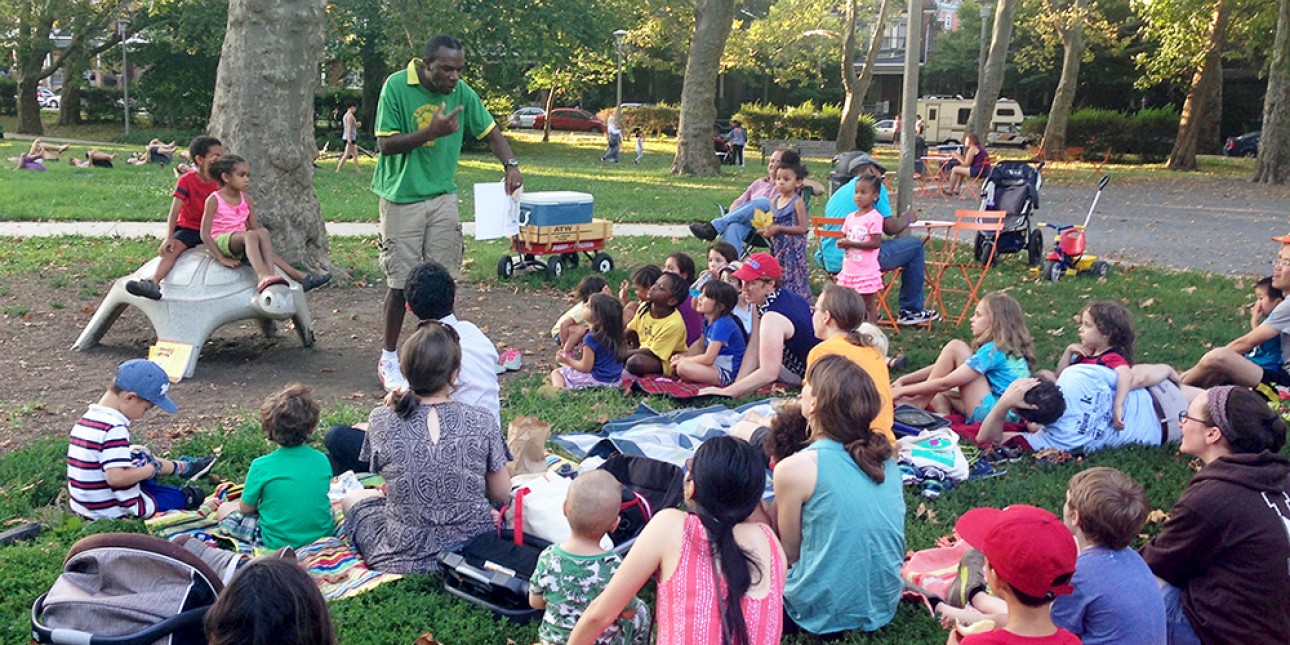 Mark your calendar for Storytime in Clark Park 2017!
This year's story sessions will run from June 8 - July 13.
Children and grown-ups will gather on Thursday evenings at 7:00 pm by the turtle sculpture in Clark Park (between 43rd and 45th Streets) for read-aloud stories for children ages 7 and under. Many folks bring blankets and picnics, and we always share a happy ending with cookies!
This weekly event is free and open to the public as part of PIC's outreach programs promoting literacy and pre-literacy as a family activity.
Storytime in Clark Park is a volunteer effort led by PIC's Diversity Committee.
Here are this year's dates:
June 8 - Readers: Tulante Family / Hosts: Kosaka Family
June 15 - Readers and Hosts: Curry Family
June 22 - Readers and Hosts: Hunt-Golzari Family
June 29 - Reader: Joanne Browley (Rainbows Teacher) / Host: TBD
July 6 - Susana Fattorini (Moonbeams Teacher) / Host: TBD
July 13 - Gilbertson-Froelich Family / Host: Jing Ye
Readers and hosts subject to change.
"Hosts" still needed! PIC Families: earn 3 PPP hours for assisting at Story Time and providing cookies and blankets/sheets. Please email Diversity Committee Chair Lilly Kosaka to learn more about Storytime in Clark Park and to volunteer.
We hope to see you for a summer of stories Thursday evenings in Clark Park!