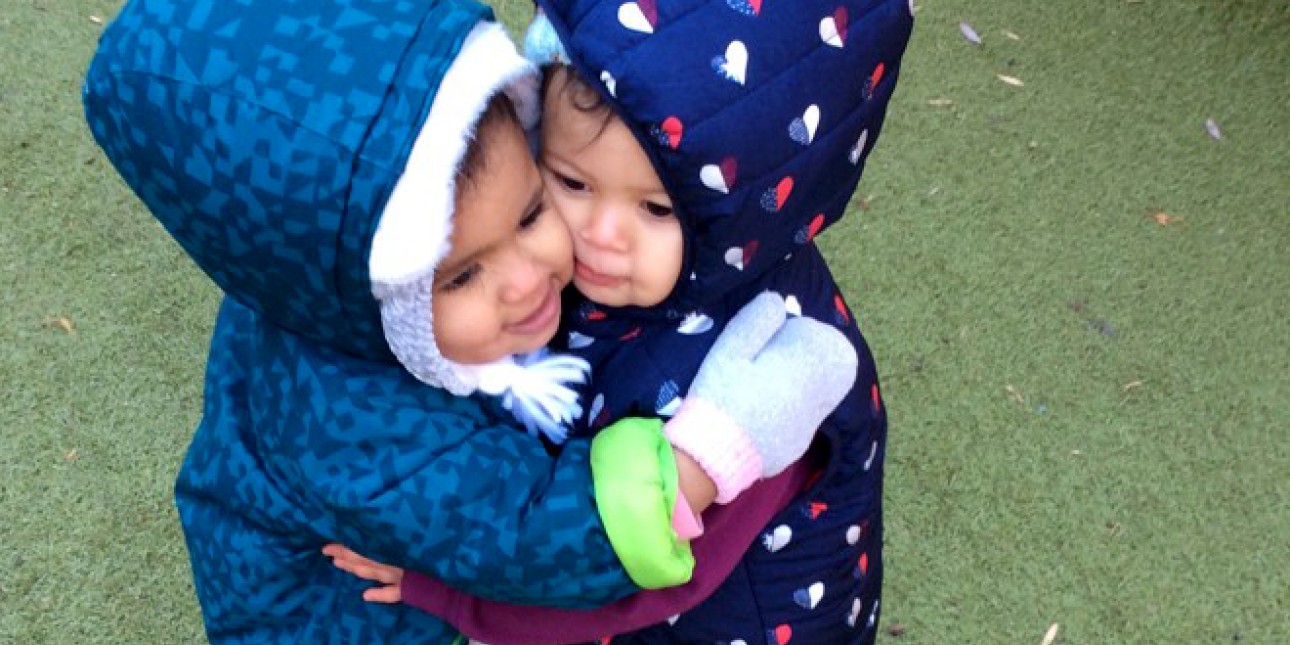 a monthly message from Executive Director Deb Green
2021 has NOT been an easy year. A year ago, few of us would have ever imagined we would still be in the midst of dealing with COVID. The pandemic has imposed near-daily risk assessment that brings ever-changing choices around routines and once trivial daily tasks. The near-constant racial-injustice and political unrest just adds to the perfect recipe for unrelenting stress.
COVID fatigue and COVID stress are very real!
Parent stress is very real! It is challenging to make decisions about gatherings and events, that include birthday parties and holidays, as well as a myriad of other daily decisions. It is challenging to work out child care each time your child has a fever, a cough or other symptoms of what would normally be considered a seasonal cold. It is challenging to wait for test results with every COVID test. It is challenging to hear that your child has been exposed to COVID and that a classroom quarantine is called. It is brutal to receive information that someone in your immediate family has tested positive for COVID.
Teacher stress is very real! It is challenging to remind children all day long to pull their masks up, and to have very few breaks from their own daily mask wearing at work. It is challenging to remind parents of the COVID "rules" each day and stressful to hear of direct exposures to COVID. It is challenging to stay home for mild symptoms, or exposure of the classroom closures of their own school-age children, and to lose valuable PTO (Paid Time Off) when doing so. It is challenging to deal with family illnesses and losses during the time of COVID (as so many of our teachers have).
Administration stress is very real! It is challenging communicating news that families do not want to hear, and doing so with the knowledge that the news will add to their own stress. It is challenging to keep up with continually changing COVID protocols. It is challenging responding to each unique COVID-related situation, and often responding to many at the same time. It is challenging dealing with the very real staffing situation that leads to daily classroom coverage navigation that can only be managed by a top-notch program team like ours. It is challenging to hear of new variants that may further impact our operations.
But with a new year ahead, we turn our attention to hope.
We are hopeful that more and more children ages 5 and older will get the COVID vaccine. This will help schools stay open, including the classrooms of our oldest early learners and our afterschool program.
We are hopeful that we will see vaccines for children under age of 5 (the large majority of children at PIC) sometime in early 2022.
We are hopeful that public attention will remain focussed on the importance of high quality child care as a major driver of the economy, and recognize that it is necessary to create equity for all children.
We are hopeful that this same public attention will lead to the passage of legislation that would be integral in making changes in the child care system that is so structurally flawed.

And most importantly, we are hopeful that in 2022, we will continue our strong partnership with families and staff that has helped sustain PIC and allowed our children to flourish since the beginning of the pandemic.
I wish you and your family a happy and healthy holiday season, and a very hopeful new year.