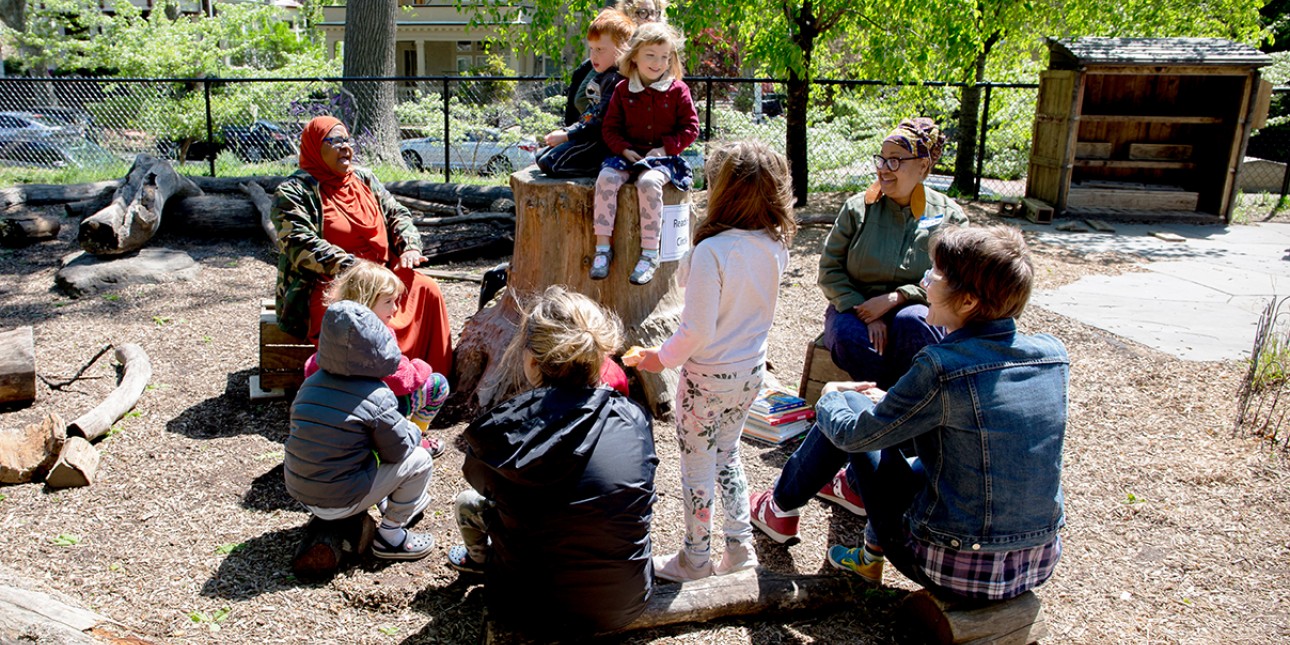 June message from Deb Green
As I look forward with our new Strategic Plan in hand, I want to highlight an important goal that is identified in the plan. Among our committee members and stakeholders it was widely agreed that we do not want to lose the things about us as an organization that make us unique in our field.
We want to make sure that we uphold at the highest level those things that are uniquely PIC.
Family engagement has always been a strong foundational principle of our work and it is this time of year that we really see this in action.
Last week, we had another wonderful end-of-year Family Potluck Celebration at Smith Memorial Playground. Although the event was rescheduled due to rain, we enjoyed an evening of great fun for kids and grownups alike. I spotted many parents and caregivers going down the wooden slide with grins as big as those of their child(ren).
Each June, we ask families to vote on our slate for the upcoming Board of Directors, many of whom are current and alumni PIC family members. Our Board members represent many different age groups and classrooms, and have backgrounds in many different fields. They skillfully provide foresight, oversight, and insight into PIC's operations.
I will soon send you an email with the Board slate for the 2019-20 year. In it you will read the bios of current and prospective Board members. And, I will urge you to participate and vote your approval of the dedicated volunteers who will steer us forward.
This is also the time of year for our annual Family Feedback Survey. Many decisions and initiatives come from the responses that we receive. I invite you to tell us what you see as uniquely PIC and whether or not we are meeting your expectations.
There is still time to give us your feedback (the deadline has been extended until this Friday) and I hope if you haven't already, you will take the chance to do so.
This month we kick off our annual Summer Socials, starting with our Lemonade Lull on Thursday, June 27. These events (which also include our Spoil-Your-Supper Ice Cream Social and Watermelon Wednesday) are terrific opportunities to spend a few extra minutes at pick-up time, enjoy a snack and chat with other families. These events have been around for many, many years and are staples of our community.
We have so many things that define who we are and what we are all about. As we spread our wings into the future, we want to be certain that family engagement remains at the center of what we do.
We need you to continue to be uniquely PIC!