Preschoolers Learn Mask-Wearing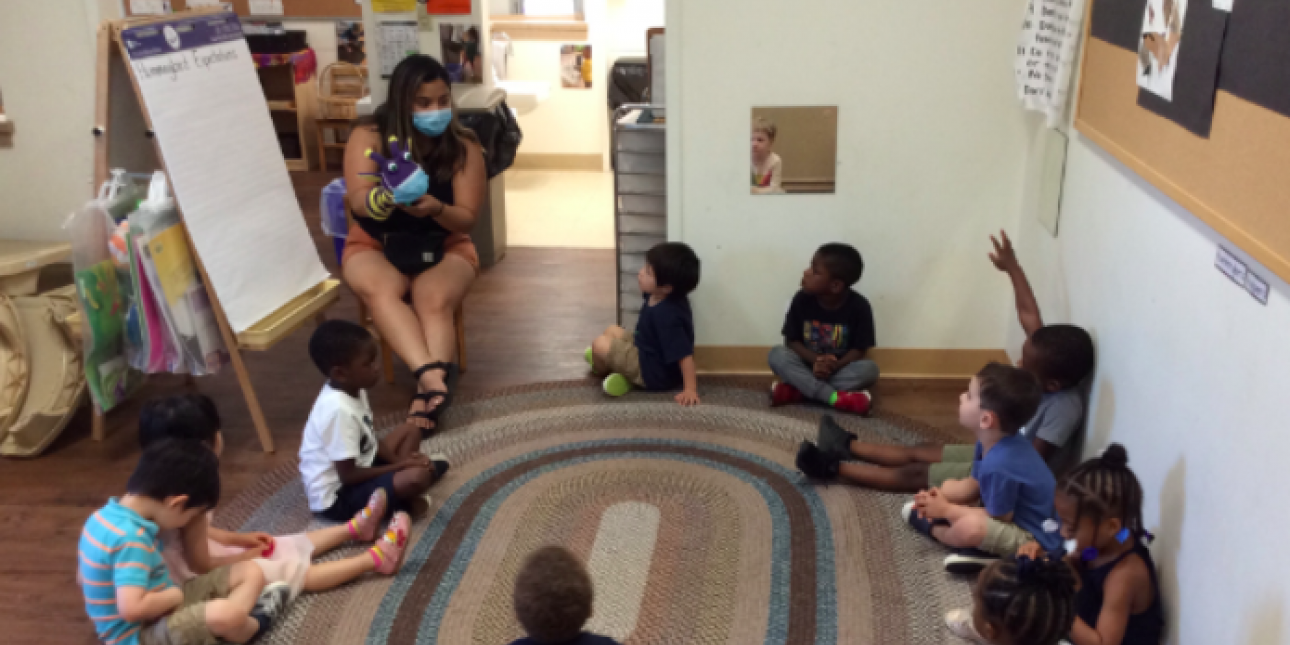 PIC preschoolers are learning to wear a face mask as a skill building activity. The approach may look different in each classroom, but the goal is the same. Teachers will show children easy steps to practice mask-wearing, much like they learn to tie their shoes. We want children to learn about masks in a positive and supportive way.
Last week, the Hummingbirds' familiar (puppet) friend Rupert came to morning meeting wearing a face mask. They talked together about masks and how they keep us all safe. Through puppets, we can give children a chance to learn how a "friend" feels as they explore their own feelings, begin to verbalize them, and learn new social behaviors.
The Fireflies have started to wear their masks more often throughout their day. At morning meeting they learned a mask song to help them learn to put them on independently. Here are the lyrics to their new song (sung to the tune of Itsy Bitsy Spider).

The itsy bitsy mask went on the Fireflies face.
All around our ears, to keep each other safe.
We will try our best to keep them on all day.
So the Fireflies can play at school and keep the germs away!

You can introduce the song at home, too!