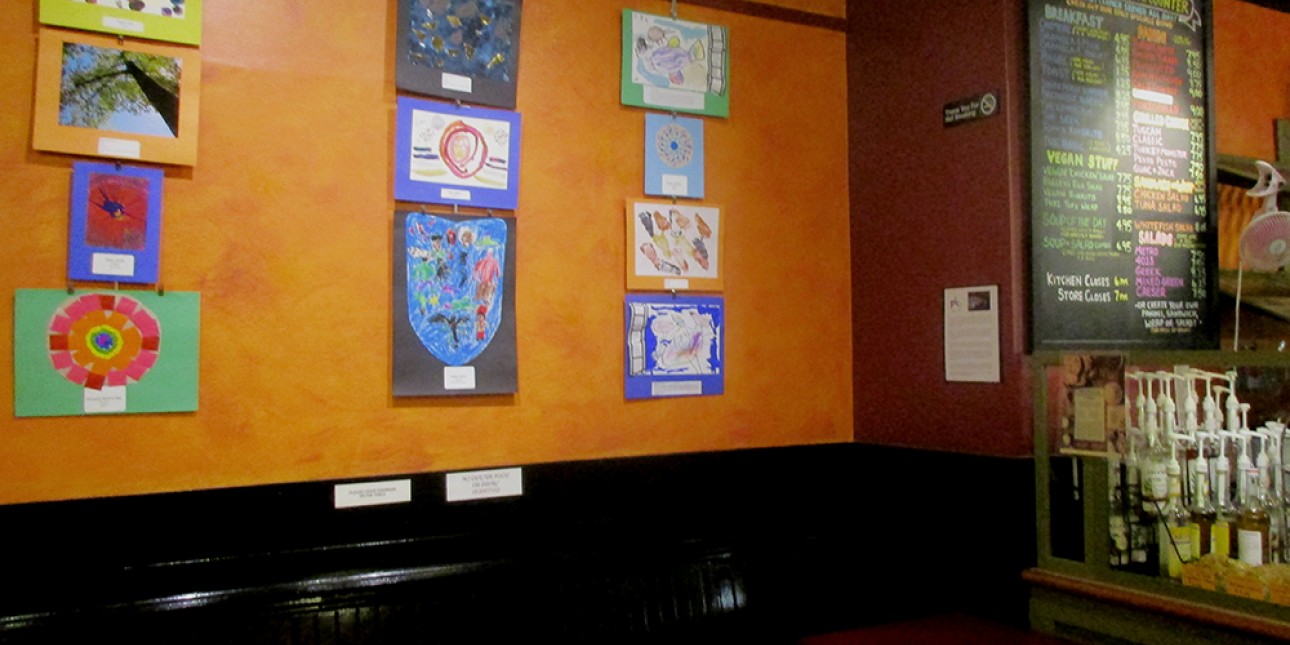 We have exciting news! We have just hung a show of children's art from last month's ArtStart event at University City's Metropolitan Bakery & Cafe!
After attending ArtStart last month and seeing such an impressive showing of children's art,
Metropolitan owners Jim and Marcy Lilly invited us to have a smaller show at their cafe.
What a great way for the work of our young artists to be seen by the larger West Philadelphia community.
Jim and Marcy are longtime friends of the center and Jim's daughter, who is now 29, is an alumni of PIC's After School program.
For years, Metropolitan Bakery & Cafe has contributed sweet treats to ArtStart--most notably their delicious chocolate cake. Last year, Jim and Marcy organized a special fundraising day for PIC on the cafe's 12th anniversary. On this day, Metropolitan raised money for
The Cindy Fund, which was established following the death of former PIC Executive Director Cindy Roberts.
We are grateful for the continued and very generous support of these West Philadelphia neighbors.
The art display will be at Metropolitan Bakery from November 15 to January 6! Be sure to stop by and let friends and neighbors know about the show!